Harley-Davidson hosted a press conference in Budapest today (20-03-2023), marking 100 days before the highly anticipated 120th Anniversary Festival's launch. Accompanied by the city's Deputy Mayor, the Company gave full details on an exciting, multi-faceted festival programme for motorcyclists and more.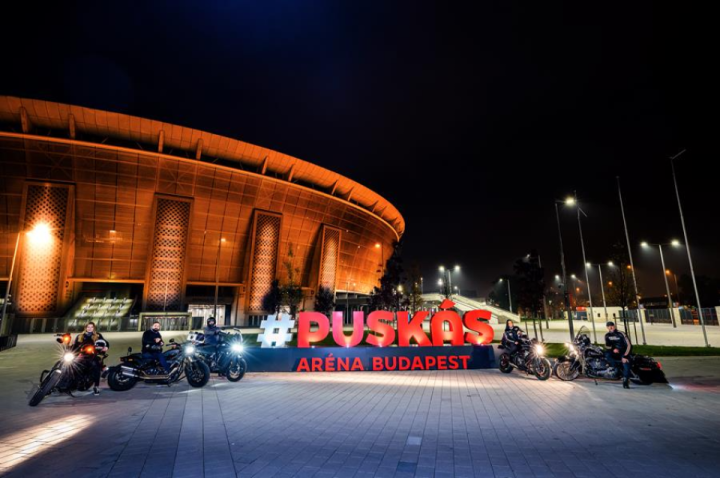 The Harley-Davidson® European 120th Anniversary Festival takes place from June 22nd-25th, right at the heart of Europe in Budapest, this year. The European pinnacle of a year-long celebration of Harley-Davidson's unique 120-year heritage, the Budapest event occurs less than a month before the USA's signature Homecoming anniversary event in Milwaukee, Wisconsin, that takes place from July 13th-16th, 2023.
The Budapest event will not just be a celebration of 120 years of history, but also looks forward, with the latest Harley-Davidson® and fully electric LiveWire motorcycles on display and available for demonstration rides ride through the stunning streets of Hungary's capital over four days. Also announced at the press conference, which took place while cruising through the city's heart on the iconic river Danube, is an opportunity for Anniversary Festival attendees to win a brand new, serialised Harley-Davidson® Heritage Classic 114 Anniversary Edition motorcycle worth £28,295.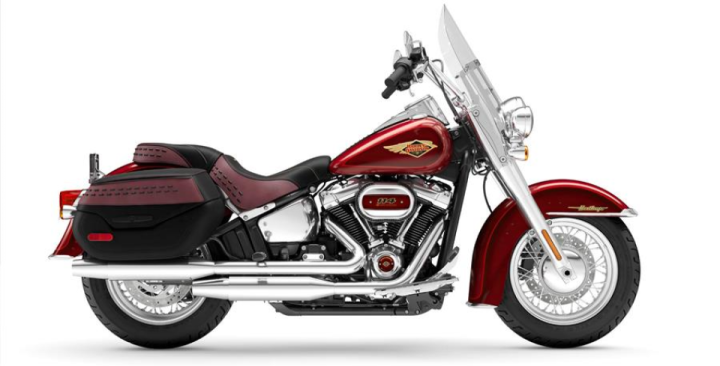 The festival will take place at the new Puskás Aréna Park – home to Hungary's national football team – in and around the main stadium campus and on the broad avenue directly in front of the imposing stadium. Across the four action-packed days, Harley-Davidson and its event partners will host a huge range of activities and entertainment providing something for everyone, starting with an unparalleled live music line up including Airbourne, Larkin Poe, Deep Purple legend Glenn Hughes and internationally renowned artists Wolfmother and The Darkness.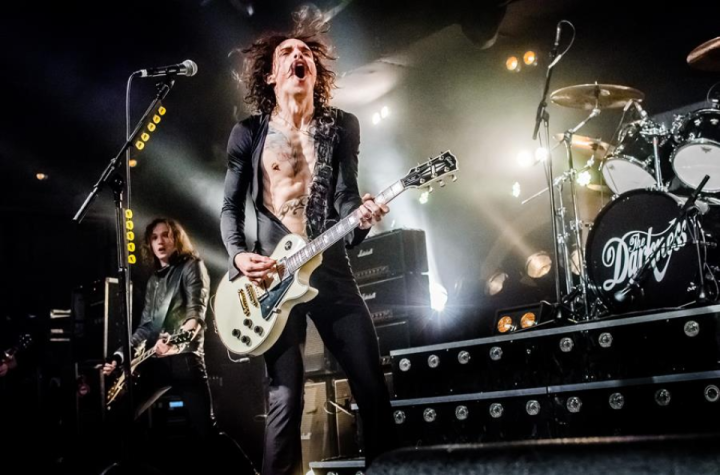 A huge range of ticket types are available to suit all tastes from four-day and VIP event ticket types to one day tickets and local and family-oriented Sunday targeted offering. Fans will be treated to more than 50 bands who will play on the site's six stages during the festival.
The Harley-Davidson 120th Anniversary Festival will also be an unforgettable celebration of all aspects of Moto Culture, from a wide range of participative riding opportunities including trials riding and even a motorcycle globe, through to spectacular moto stunt shows and freestyle motocross (FMX). Stunning indoor exhibitions will feature H-D® motorcycles past, present and future, to truly showcase 120 years of two-wheel history.
The festival will also feature a number of broader entertainment zones throughout the Puskás Aréna Park, offering a wide range of interactive entertainment including an Adrenaline Park, a family park with activities for children of all ages, and an outdoor cinema showing films featuring Harley-Davidson motorcycles throughout the last 120 years.
There will be more than 80 food and drink options, including a range of cuisine from around the world, as well as traditional
Hungarian cuisine, while 200 traders and a host of authorised Harley-Davidson® dealerships, will make refreshments and shopping easy.
As well as a Professional Custom Bike Show, which will take place alongside the Harley-Davidson Expo of new motorcycles, we are inviting individual owners and customers to take part in this unique piece of history by entering their own custom motorcycles on Friday 23rd June in the Puskás Aréna Park. Also, more than 7,000 participants are expected to take to the streets riding their motorcycles in the Harley-Davidson Parade, Saturday 24th June.
Kolja Rebstock, Vice President for Harley-Davidson across Europe, Middle East and Africa, said: "With up to 100,000 people expected to attend, this is a huge celebration of motorcycle culture, hosted by the motorcycle brand with the biggest heritage of them all. After 120 years and counting, Harley-Davidson remains the world's most iconic motorcycle brand and I highly recommend Budapest – one of Europe's most iconic cities – this June as the number one destination for Harley-Davidson riders, Harley Owners Group® members, the broader riding community and music and adrenaline fans across Europe. Come and join us for the ride of your life…"
A comprehensive range of advance tickets for this unmissable event is now on sale at& www.hd120budapest.hu . Available ticket packages include both single-day and full four-day festival options, plus rally packs containing exclusive event merchandise (available until the end of April 2023). To recognise the loyalty of our H.O.G.& ®members, we are currently applying a discount across all general ticket types in this advanced period. The website also provides guidance for accommodation options, with guests advised to arrange accommodation soon, as a number of hotels are already fully booked across the festival dates.
Join Harley-Davidson in June to experience a celebration like no other.
#Harley #HD #Moto