Welp, here is another one of those questions that inmates have been bickering about since this forum was founded. Or at least, it didn't take long (the first argument about bike weight might have come after the first tire question, the first what-oil-is-best question, and the first milk-crate-on-a-KLR joke).
Why are modern adventure bikes so heavy? Barry Morris addresses this in his Cross Training Adventure YouTube channel (see above). And in his usual anti-establishment style, our favorite Aussie commentator blames a list of issues:
ABS As he points out, ABS is legally required in many markets, and it adds weight to motorcycles
Fuel injection EFI is often required to meet anti-pollution regs, and it adds weight (along with other exhaust-scrubbing gadgetry)
Twin cylinder engines Also directly related to anti-pollution regulations. Twin-cylinder engines have some advantages when it comes to reducing tailpipe emissions, so manufacturers prefer them over singles
Cheap conversions from road bikes It's cheaper for manufacturers to morph a heavier road-going design into an adventure bike than it is to develop an all-new, lighter design from scratch
Lack of demand Maybe there aren't as many ADVers who want these lighter bikes to start with?
Lack of adventuring Maybe not that many adventure riders actually do serious off-roading?
Electric future Maybe OEMs are reluctant to sink much funding into gasoline-powered platforms, as the specter of EV mandates looms roughly a decade ahead
My own take
Like I said in the opening lines, Barry's complaints are nothing new. I wrote a similar piece a whole 10 years ago, comparing the trajectory of modern adventure bikes to SUVs—they'd started out as purpose-built, utilitarian vehicles, and become a gas-guzzling, overweight fashion statement. And I ended that piece by saying this:
The SUV car craze started to die out when the public realized that emperor had no clothes. Hopefully, motorcycle manufacturer's don't end up killing the fastest-growing two-wheeled culture the same way, by convincing everyone to buy fancy, powerful, luxurious bikes with less and less off-road capability … and then stay home to pay them off.



For what it's worth, a decade later, I don't think that has happened. Not quite. However, I do note that the majority of travelers I see doing interesting things are on bikes 800cc or smaller. Most of the bikes I see venturing far off the beaten path are under 1000 cc. The Honda Africa Twin is probably the biggest exception, but otherwise, KTM's 790/890, BMW's 850, Yamaha's T7 are the ADVs that people take, because they are lightweight enough to handle when the going gets tough.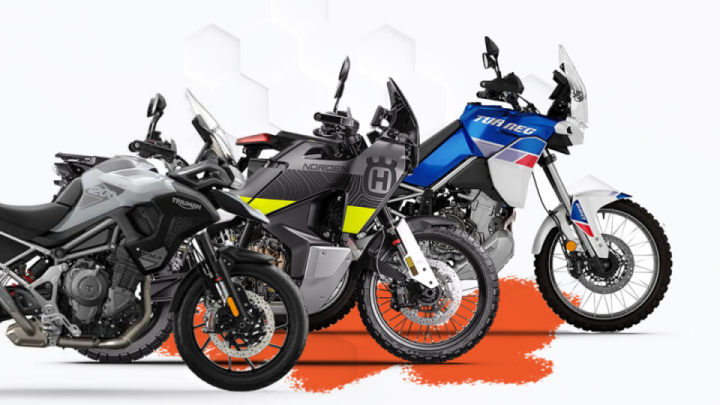 I don't think this is going to change. We've seen even the dual sport world start to pork up in recent years. However, with the improvement in European reliability, we probably have a far better range of trustworthy choices than we had in the 1980s, even if the bikes were leaner and meaner then.
Credit: Advrider