Meet Arthur J Werner Sr and his last ride
Arthur J Werner, the Pennsylvania steelworker, rode his beloved Harley-Davidson into eternity, as relatives fulfilled his final wishes to be buried in the sidecar. At age 89 after a battle with myelofibrosis, a type of leukemia - was laid to rest in the unusual ceremony last week.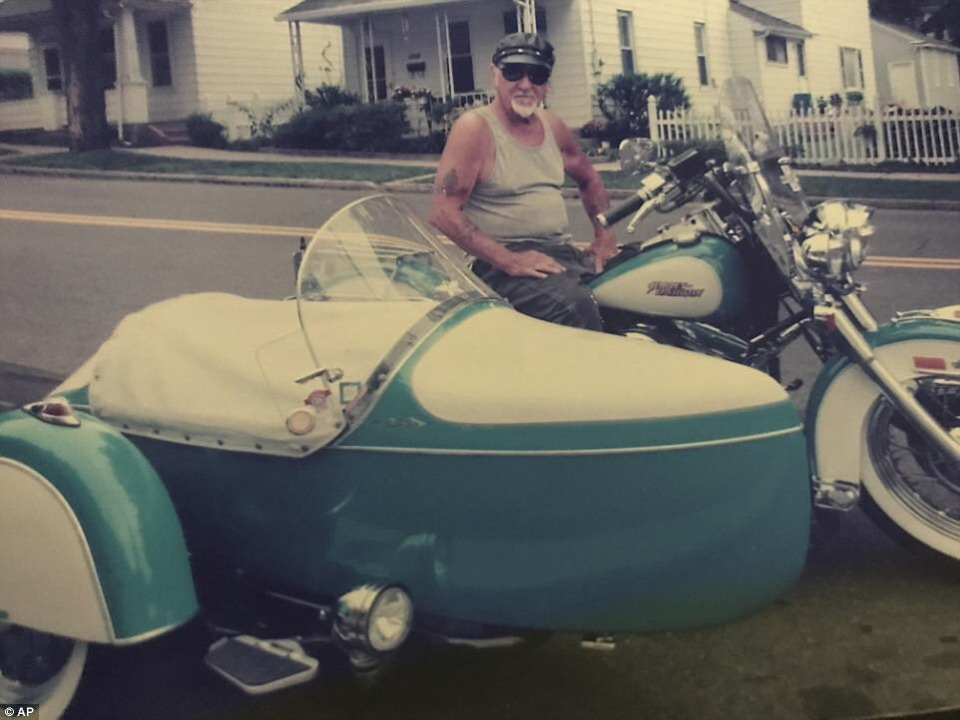 'My pop was unique,' his son, Arthur Werner, Jr, told NBC10. 'He loved this bike so much, he says, "I'm going to try to be buried in that sidecar". I thought he was kidding.'
It shouldn't have been much of a surprise coming from a man who bought his baby blue 1990 Harley-Davidson Heritage Softail with his retirement bonus after 42 years as a Bethlehem steel welder.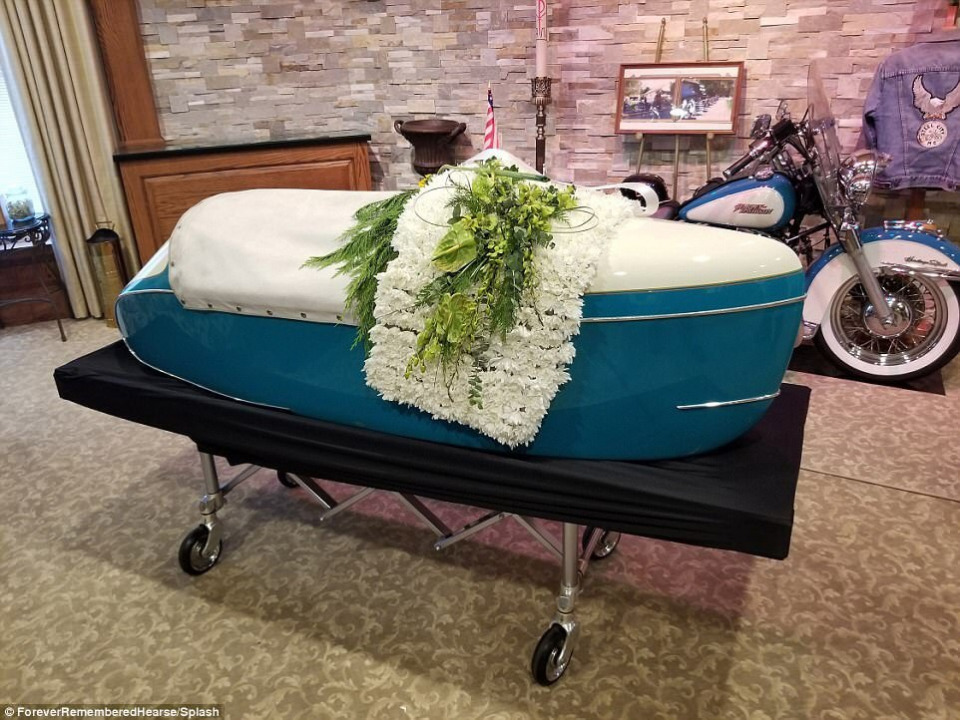 'He said, "When I can't ride the bike anymore, I'm done",' his daughter-in-law, Cindy Werner.
Carrying out his request, Werner was actually sitting up in the sidecar for the viewing at Heintzelman Funeral Home in Hellertown and no adjustments had to be made to turn it into a casket.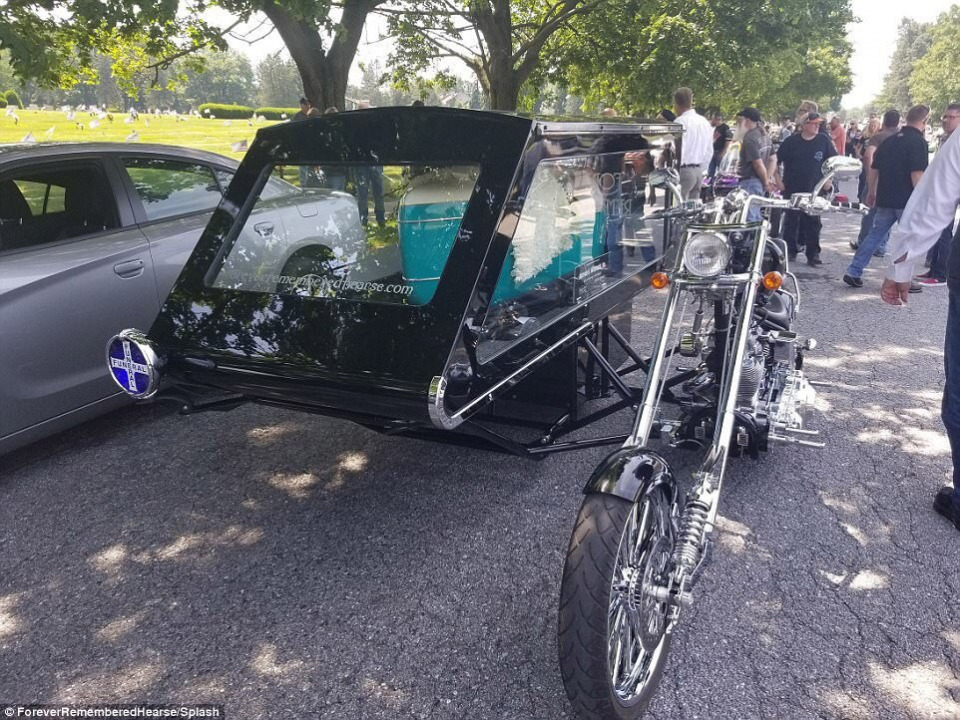 A motorcycle-driven hearse carried the World War II veteran to Bethlehem Memorial Park Cemetery in a procession of at least 100 bikers and mourners.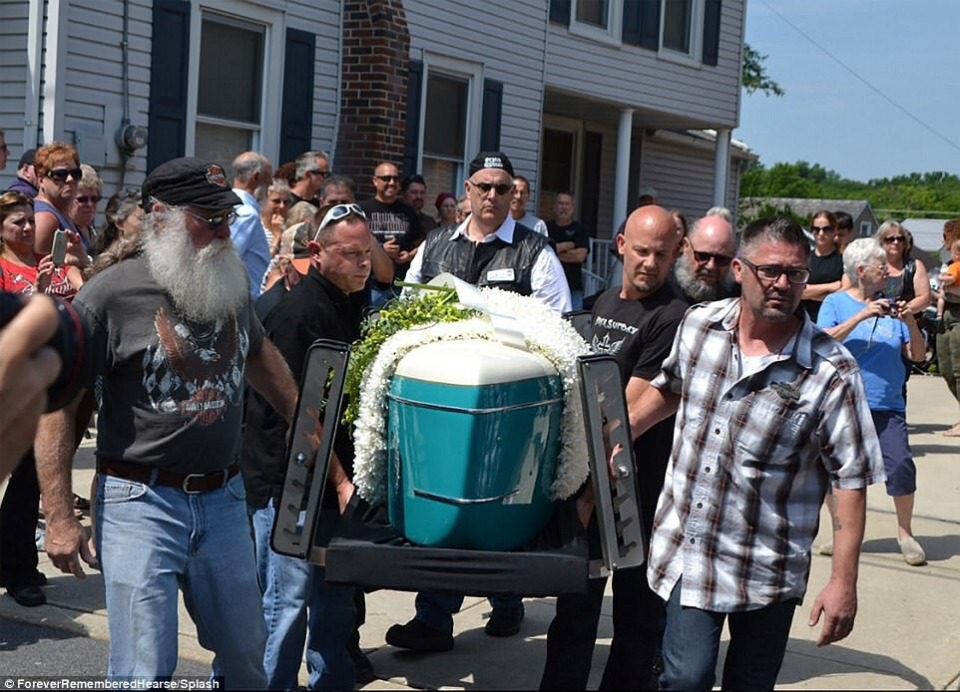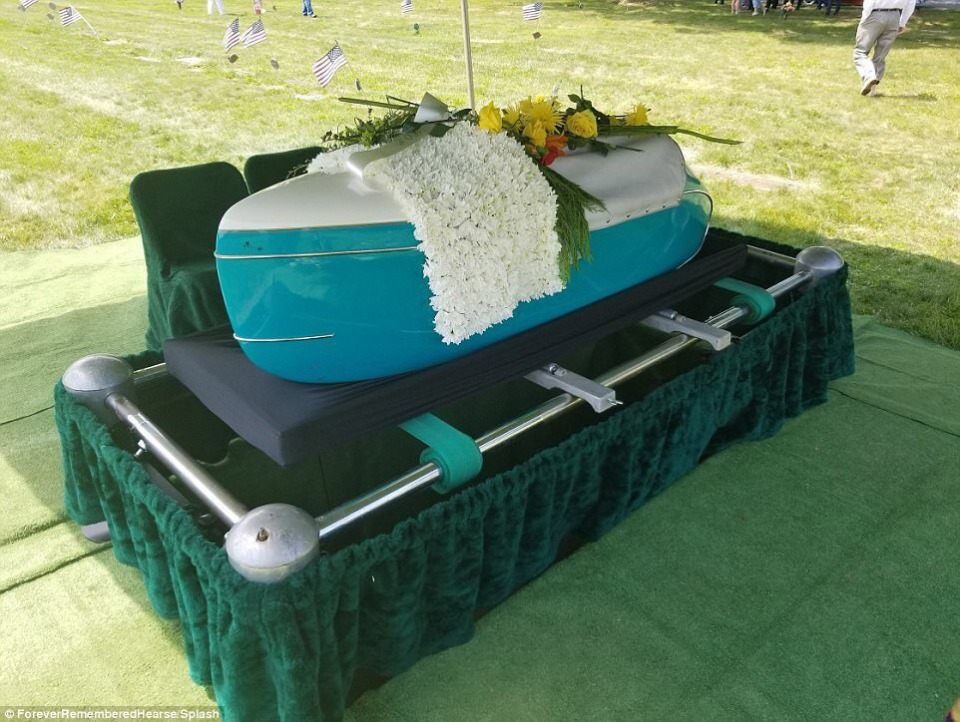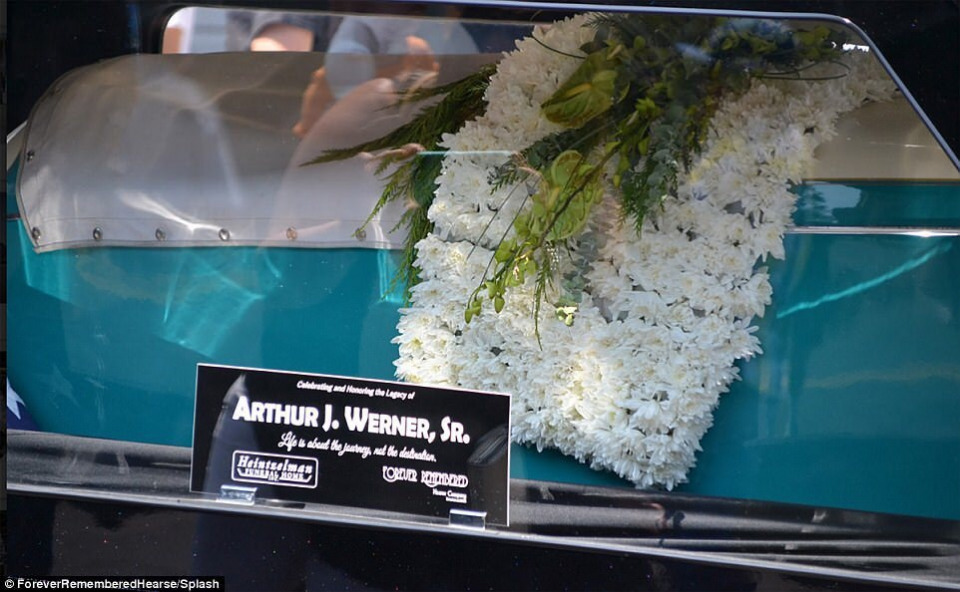 0


Follow
2.1K