Honda Grom Cafe Racer titled Sakuma.Winner of the Honda Motorbike Idea Challenge for 2020.
This custom Grom, assembled by 'Furii Shop' of Thailand, has placed the obligatory half-fairing to provide cafe racer flair and stacked this MSX 125 with some serious parts - a split custom exhaust from JP Racing, Galespeed parts all over including on the wavy disc's front and rear, bar-end mirrors, rear Nitron R3 monoshock and custom suede seat.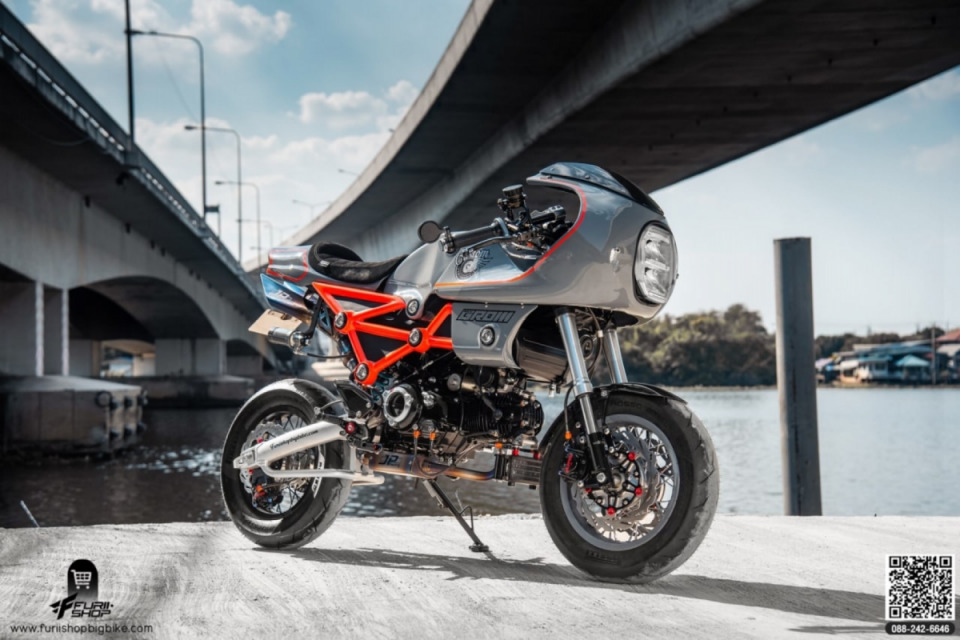 Looking at it up close in the photos, you can see the amount of time and effort that has gone into making the Grom a real masterpiece - if your taste is for mini cafe racers, anyway.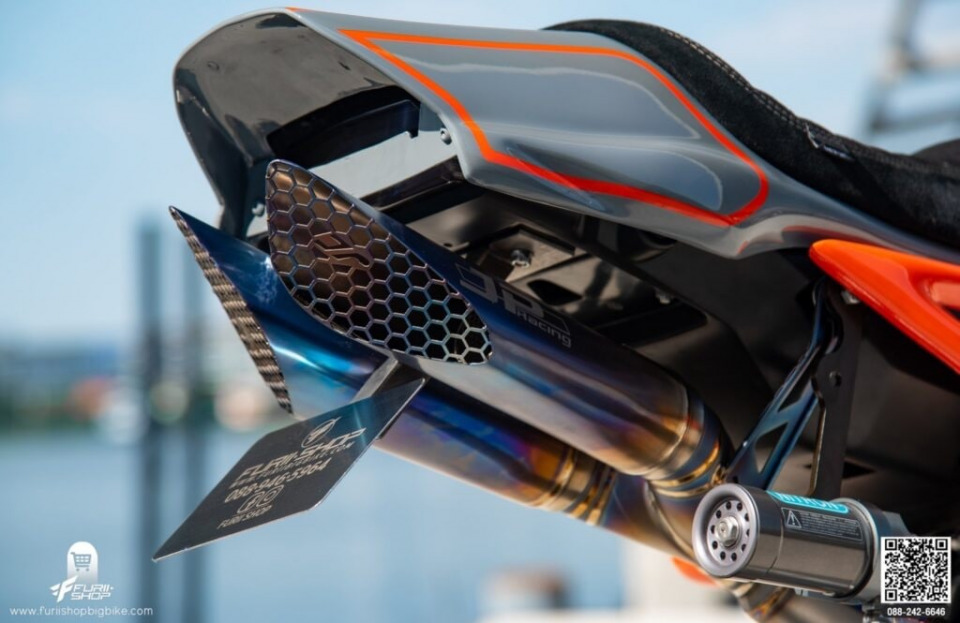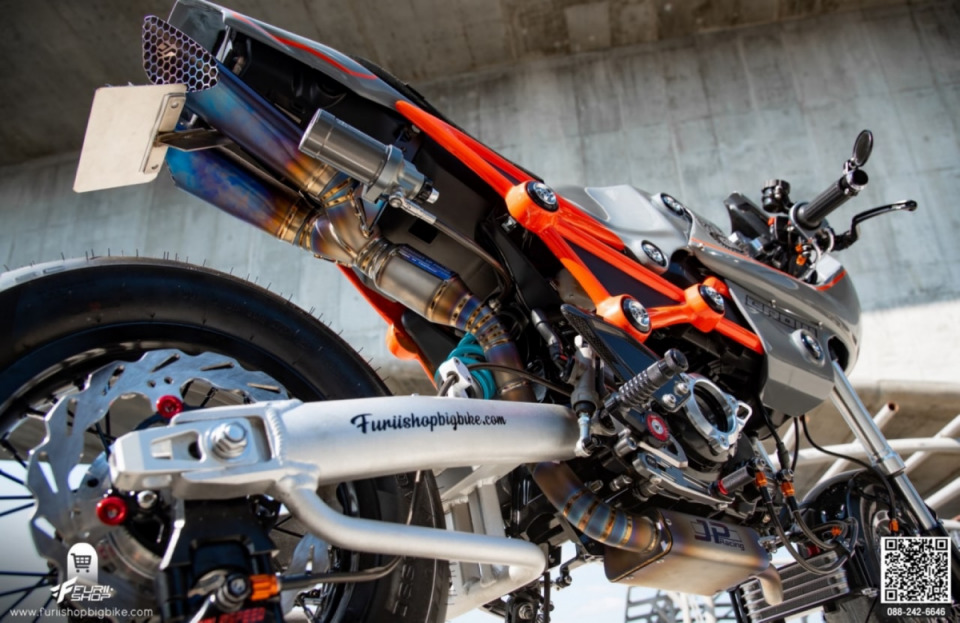 The engine unit is kept the same, from what we can tell, and is still the stock single-cylinder motor unit, just spiced up with extra CNC parts to make it stand out (as if it needs any help). The Grom trellis frame is wrapped in an orange coating, and fuel tank redesigned.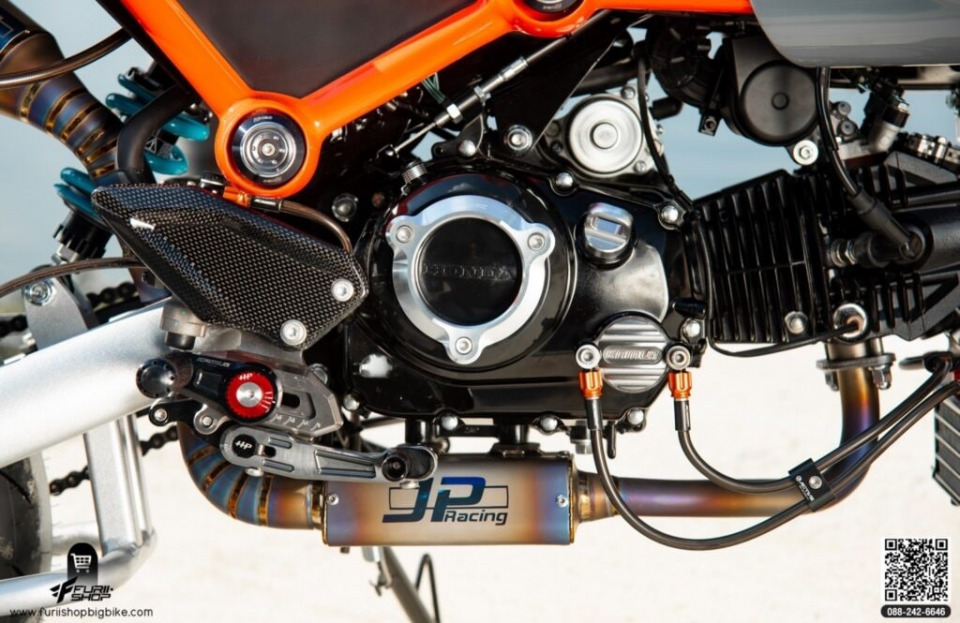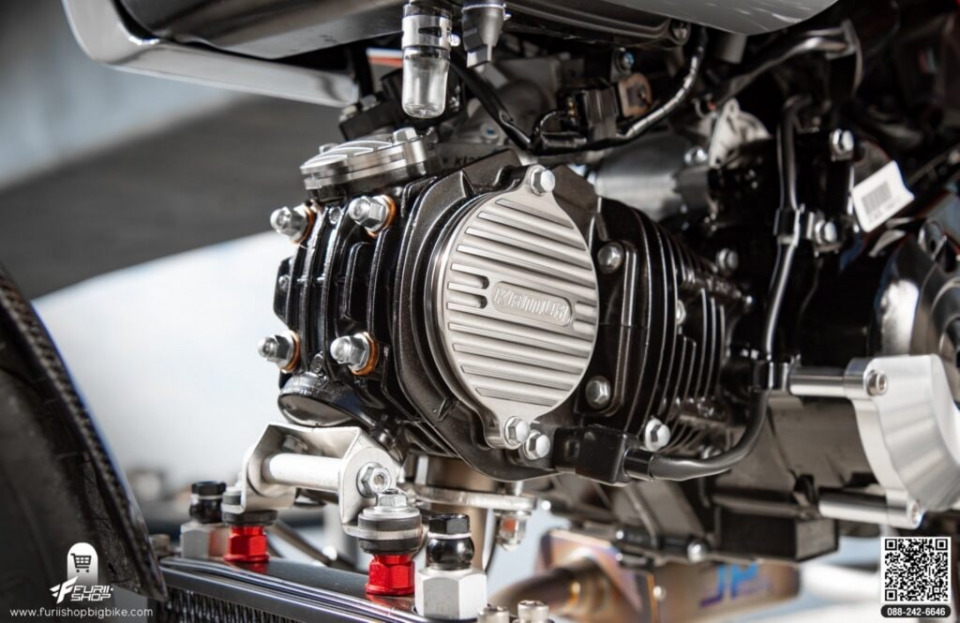 Standard Groms come with pretty easily detached bodywork panels, making it an ideal platform for a budding bike builder to turn their hand to. You'll find endless Groms that are customised in all types of ways.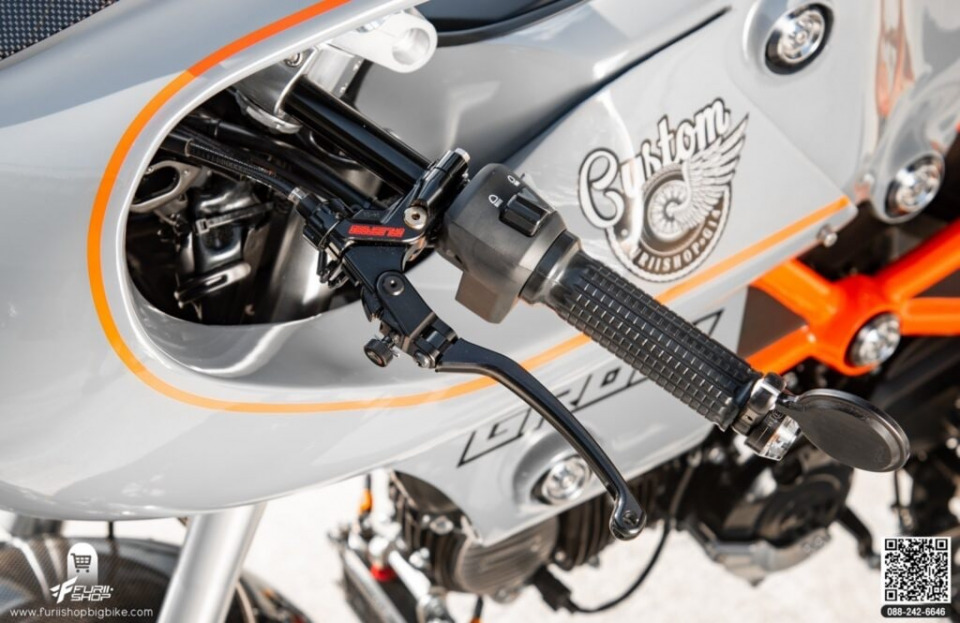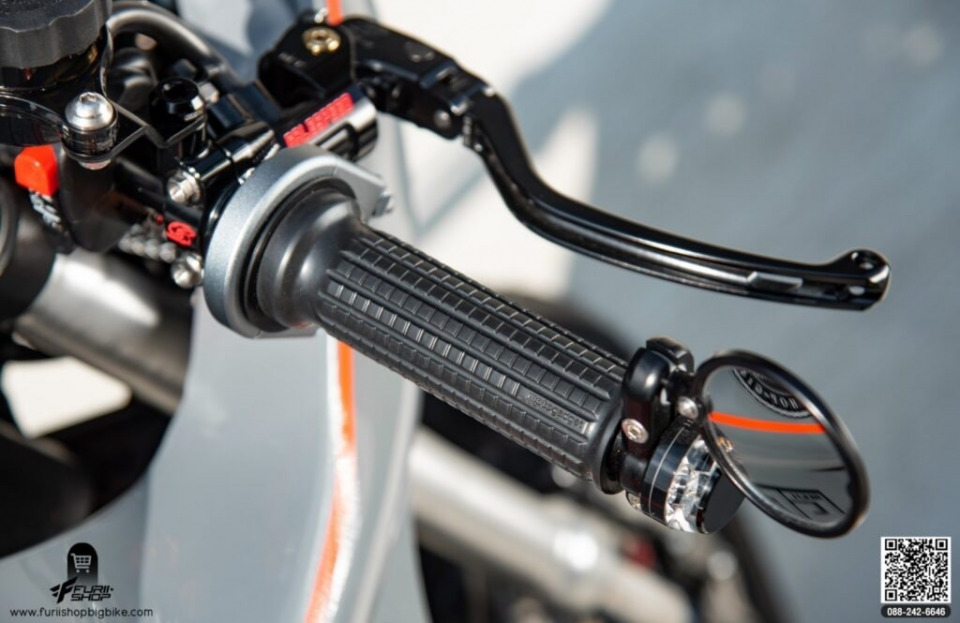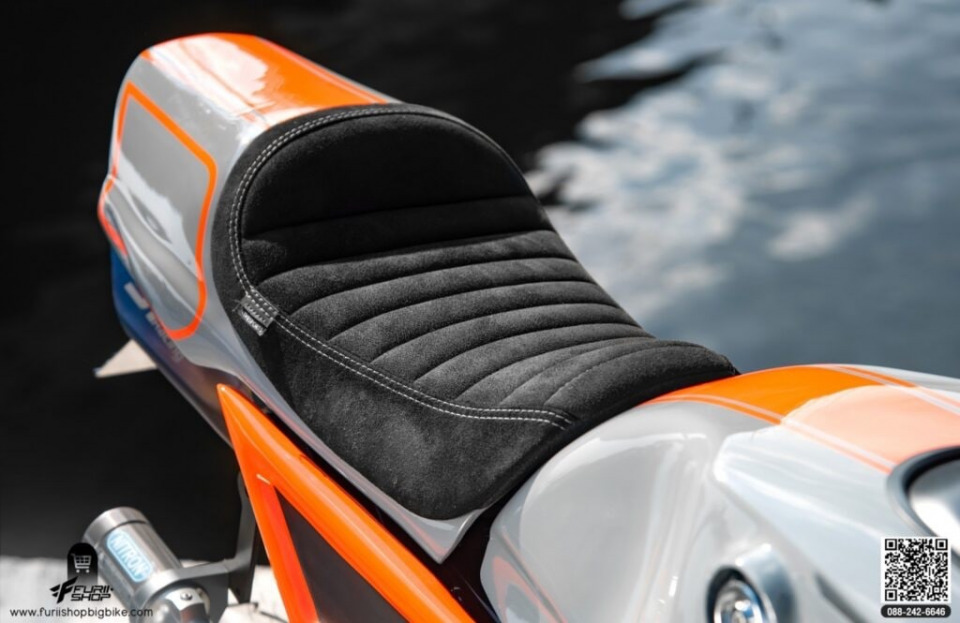 But this one is just… different. You really have to just stop and stare to take it all in. It's mad, really!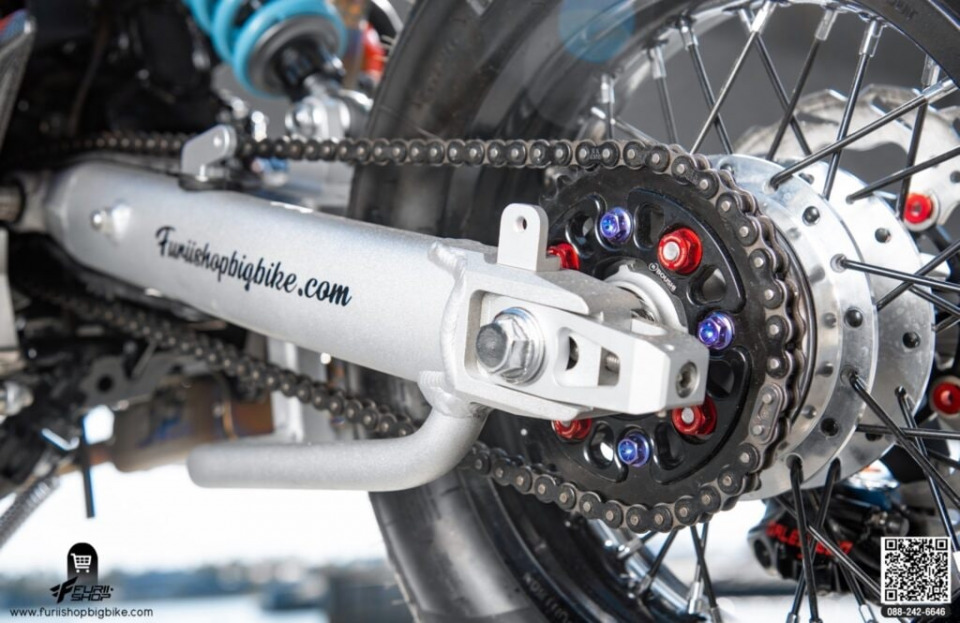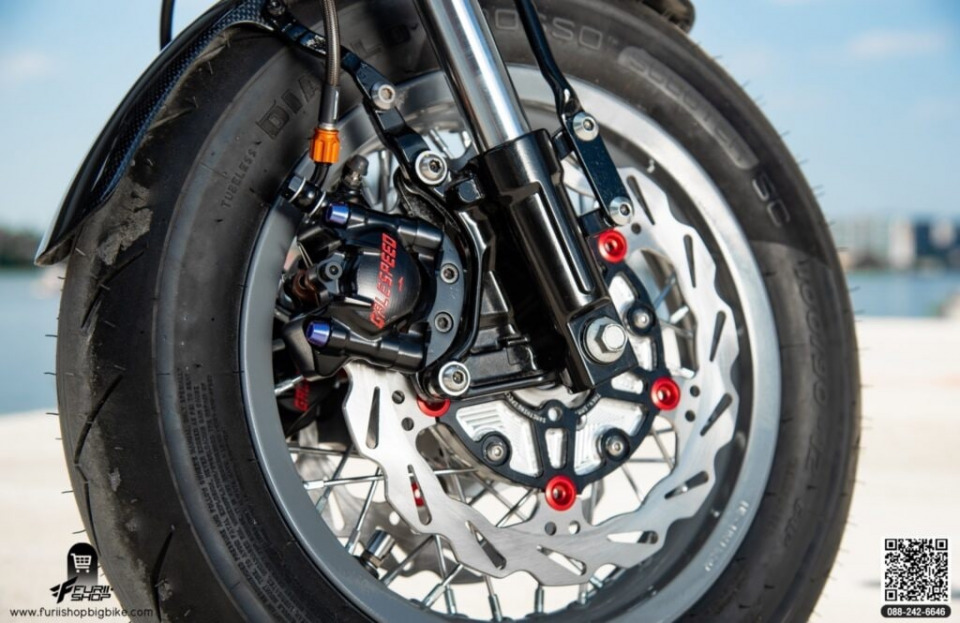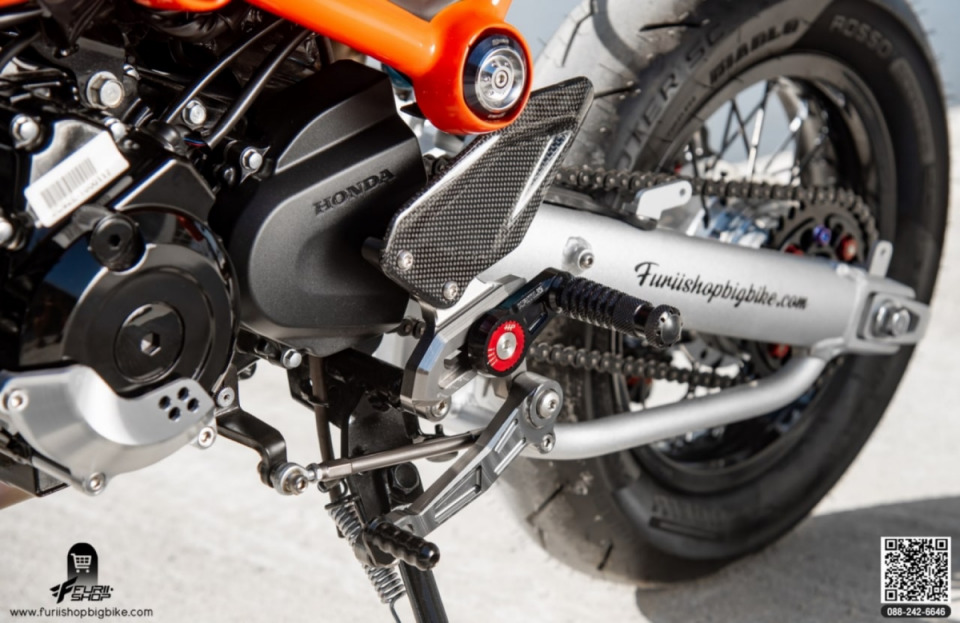 Who knows what it would be like to ride, but sometimes style comes ahead of function, and it won the Honda Motorbike Idea Challenge for 2020 in Thailand - albeit the final model seems to be in a teal blue instead of grey.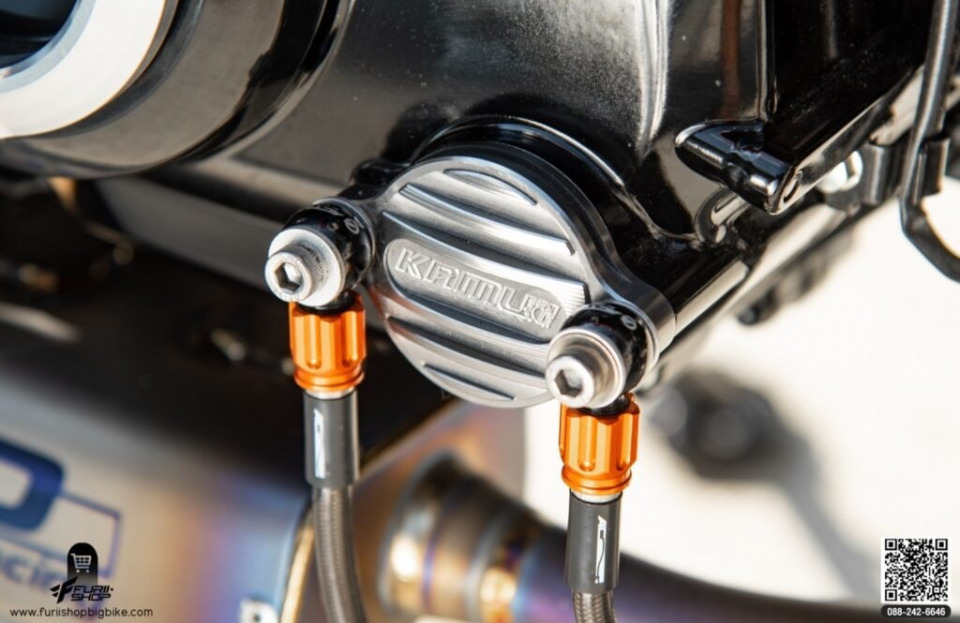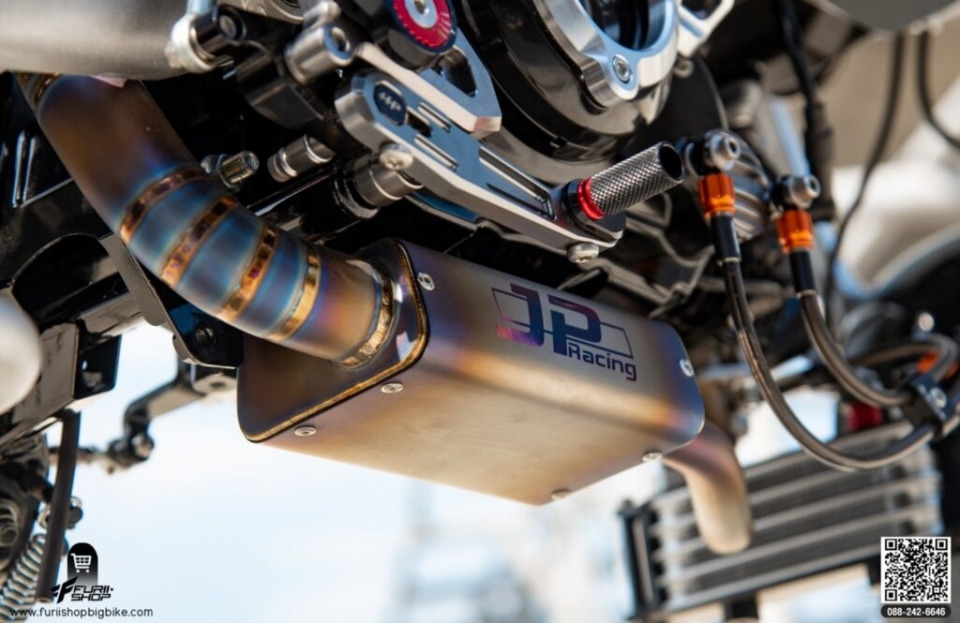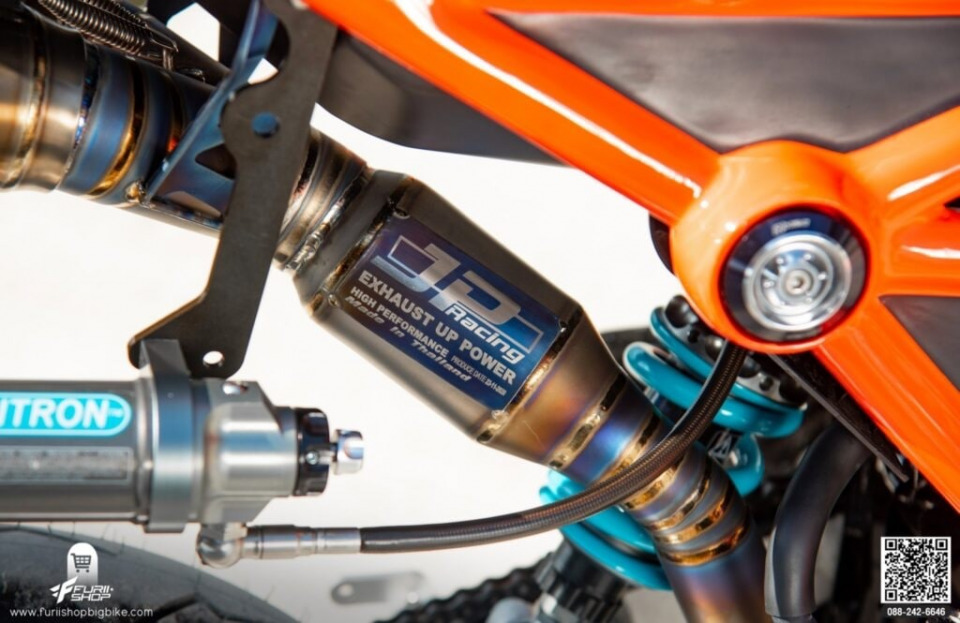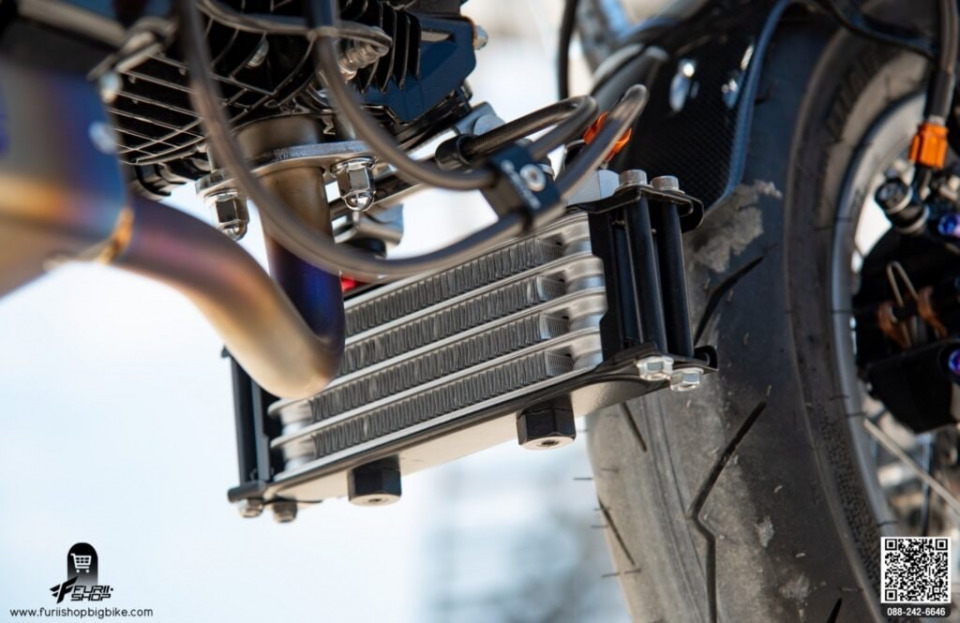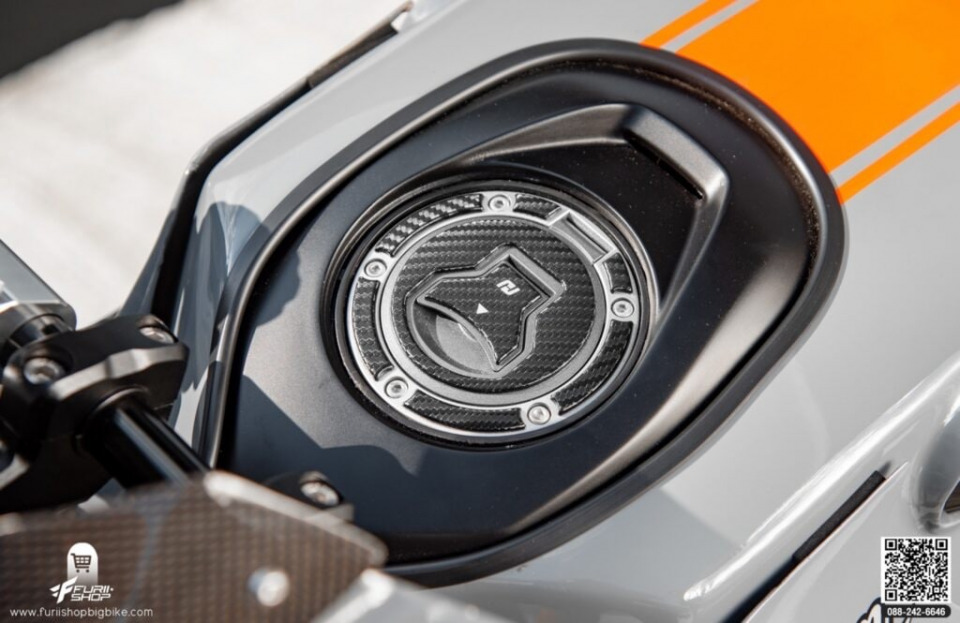 Whatever you think of it, you have to applaud the designer and builder. Brilliant work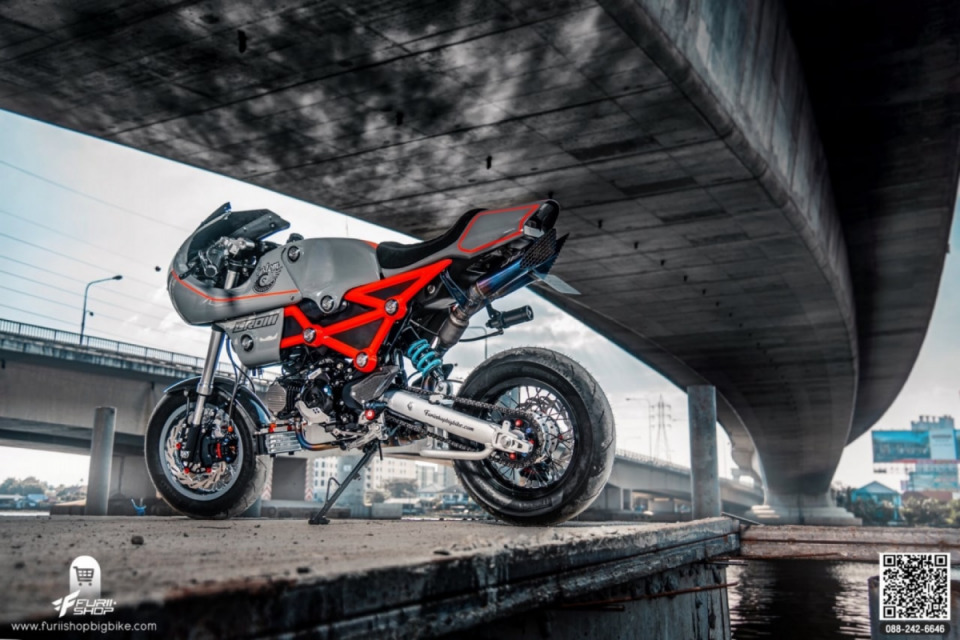 .
1


Follow
5.3K