The new Honda NT1100 model hints at bigger things to come
Since the disappearance of the VRF 800 X for reasons of emission standards, Honda has found itself without a real presence in the sport touring segment. However, demand remains high in this area as evidenced by the BMW F900XR and S1000XR or the Yamaha Tracer 7 and Tracer 9.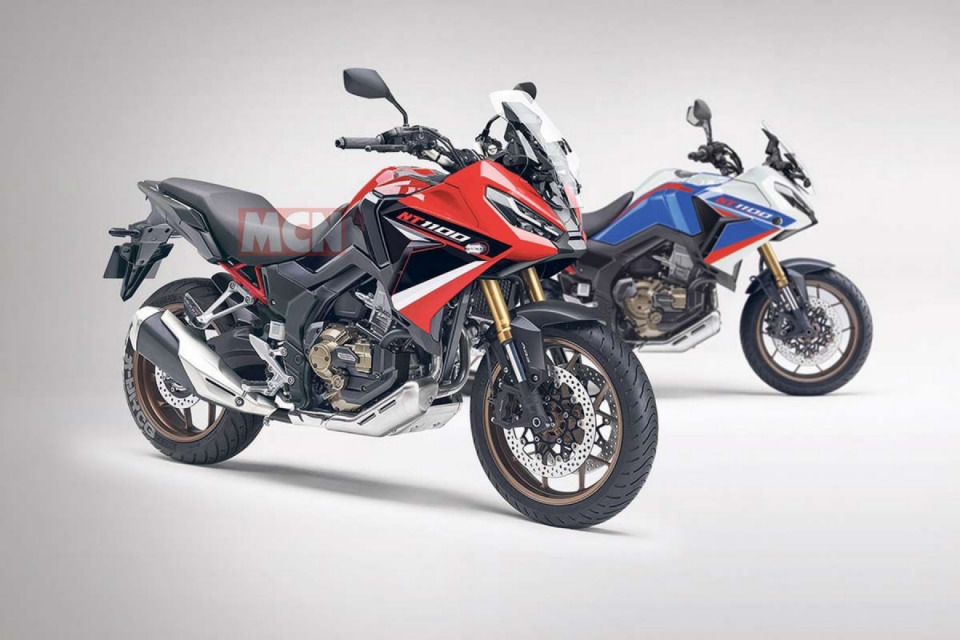 For many months now, however, we have heard about a more road version of the mechanics of the Africa Twin which has already given birth this year to the CMX1100 Rebel. This rumor promises us the declination of the CBX concept discovered at the last show in the series. Many imagined renderings of this future model have been touring the web for two years.
Last February, the rumor materialized a little more with the filing of the name NT 1100 on the part of the manufacturer. We are now certain that the Sport Touring model is indeed on the way since the Japanese manufacturer has had two versions of the NT1100 approved for Europe.
We will thus find the NT1100A and NT1100D. A codification that leaves little doubt as to their purpose, the first reflecting a manual transmission version and the second a DCT double clutch transmission, dear to the manufacturer.
Other information is added to this since we discover that the parallel twin of 1,084 cm3 will develop the same power values ​​of 101 hp at 7,500 rpm and torque of 105 Nm at 6,250 rpm as the Africa Twin 1100. The NT will therefore not be entitled to a specific, more moderate version of the engine like the Rebel.
However, the dimensions of the bike are more compact than those of the trail CRF1100L with a wheelbase of 1,534 mm wheelbase, a length of 2,240 mm and a height of 1,360 mm. The NT-D is however 1,524 mm high and should therefore receive a high screen.
In all likelihood, it is at the end of the year that the NT1100 will be presented for a launch in 2022. Honda having confirmed its participation in the EICMA, we will meet you at the end of November.
0


Follow
1.8K