All cleaned up for the benefit ride
On September 26, 2020 we will be having a ride to support Morgan's fight with Congenital CMV (cytomegalovirus). Morgan was born with CMV that attacked her brain before her birth, leading to significant health problems. She now has to see 16 doctors on a regular basis, frequent surgeries, hospitalizations, and travel for her medical treatment. Due to Morgan's complex medical needs her family has gone through significant hardships, such as her mom having quit her job to care for her, thousands in medical bills, countless inpatient stays causing increased out of pocket expenses for the family, paying for medical supplies insurance won't cover, travel costs, and any follow up care Morgan needs, on top of seeing her her team of 16 specialist doctors that she sees on a regular basis. If you would like to read more about Morgan's CMV Journey, the link is included below.
https://m.facebook.com/MorgansCMVJourney/
Morgan is such a strong and happy little girl that has gone through so much in her life time. This year we thought it would be a great idea to celebrate Morgan's birthday with her birthday being just a couple days after the ride, with a ride to help offset some of the financial struggle that Morgan's family has gone through, and will continue to go through for the foreseeable future.
The ride is open to motorcycles and cars!
*Registration will be from 9am-11am at Riders In the day of the event.
*Kickstands up at 1130am to start the ride.
*Preregistration can be done at Riders In prior to the day of the ride.
*Registration fee will be $20 for a single and $35 for a couple, registration fee includes food, vehicle decal, and wristband for the ride.
*There will be a 50/50 raffle- must be present to win!
*Baskets will be raffled off at the end of the day- tickets will be available for purchase the day of the event.
*Tshirts will be available for purchase- first come first serve as they will sell out FAST!
*The ride will be starting and ending at Riders In, the ride will be throughout Rock county visiting numerous bars along the way including Scoreboard in Milton, Snuffy's Still in Milton, Klub Bub in Milton, Scoreboard in Milton, Knutes Bar and Grill in Orfordville, and Riders In Janesville.
If there are any questions please text or call Alysa Grenawalt (608)289-9026 or Ben Grenawalt (608)314-6170.
PLEASE RESPOND TO THIS FACEBOOK EVENT IF YOU WILL BE ATTENDING SO WE CAN GET A ROUGH ESTIMATE NUMBER OF RIDERS SO WE CAN PLAN FOR THE RIDE!
Thank you again for all your support! Can't wait to see everyone there, rain or shine!
If you would like to donate but can't attend, my PayPal is alysa92497@gmail.com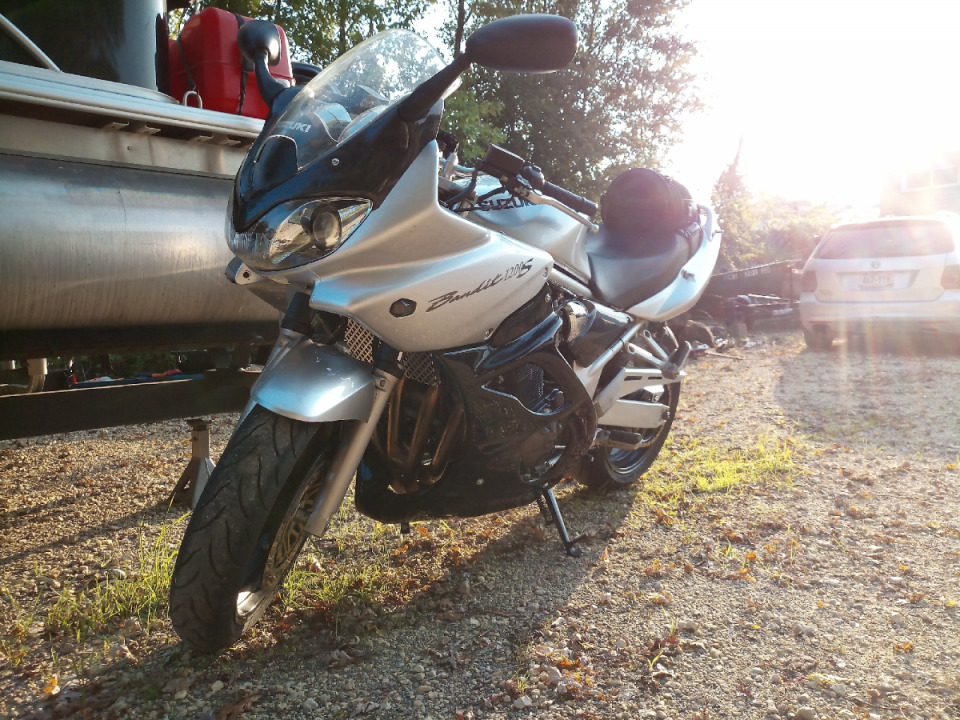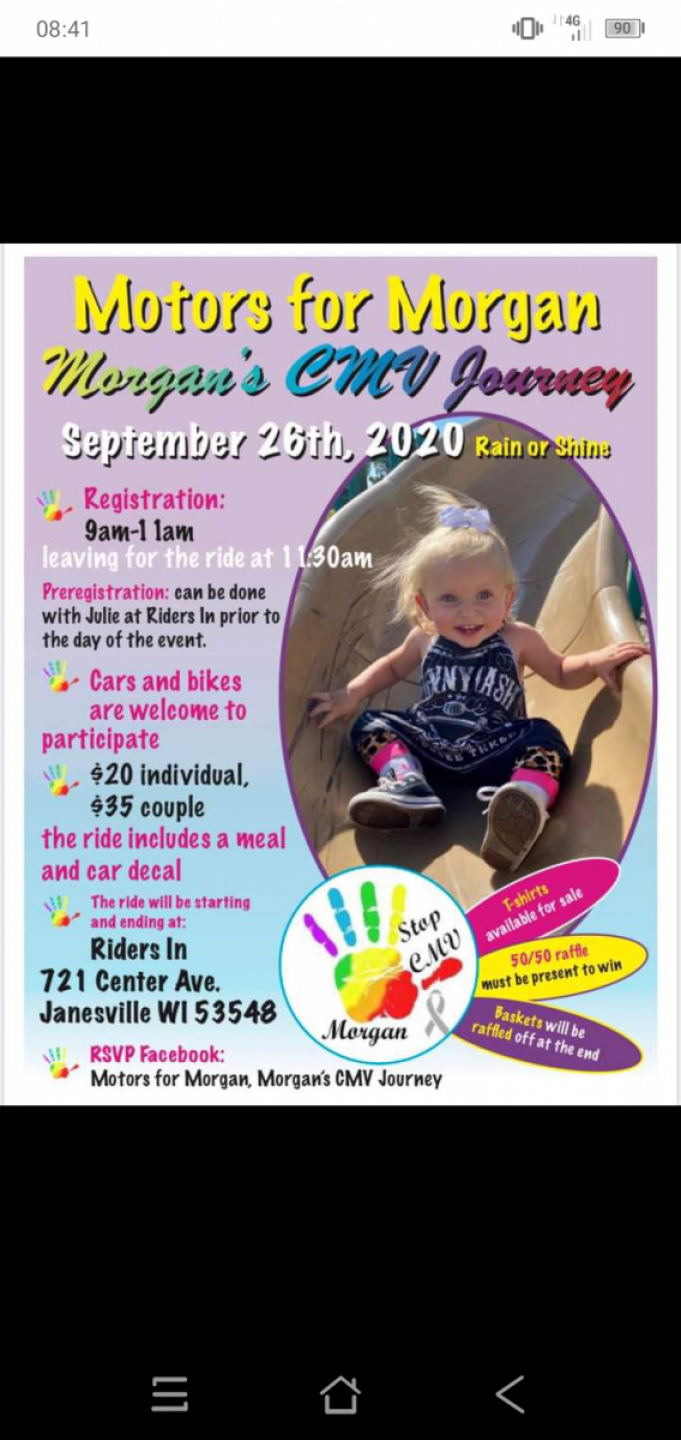 3


Follow
1.5K