Best Tires for Suzuki Hayabusa
People tend to say that a dog is a man's best friend, but by saying so, those people neglect motorcycles. These beasts are truly one of the best reasons and excuses to get out of the house and cut loose. Thanks to them, people experience levels of adrenaline they otherwise couldn't, while also developing new and useful skills.
A classic example of a radical motorcycle has to be the Suzuki Hayabusa. So many have fallen in love with its charms and so many are yet to experience them.
Such a worthy bike deserves the greatest tires, too, don't you think?
That's why we've made a list of the best tires for Suzuki hayabusa! This way you can treat your baby to what it really deserves. Stick around!
#1: Michelin Pilot Road 4
Michelin is once again at the top of their game with a tire like this. It's one of the best tires for Suzuki hayabusa only partially due to the impeccable reputation this company has. But they've earnt all the titles they have with hard work.
This tire is for all around sport touring use and is suitable for all season riding. This is because of the secure grip it has on wet and dry asphalt equally.
The advanced silica technology is what helps the tire heat up quicker and get adjusted to different temperatures better, hence why it's safe to use all year round.
The grip is usually a problem when leaning as traction tends to give, but with the improved and harder thread, that is no longer an issue.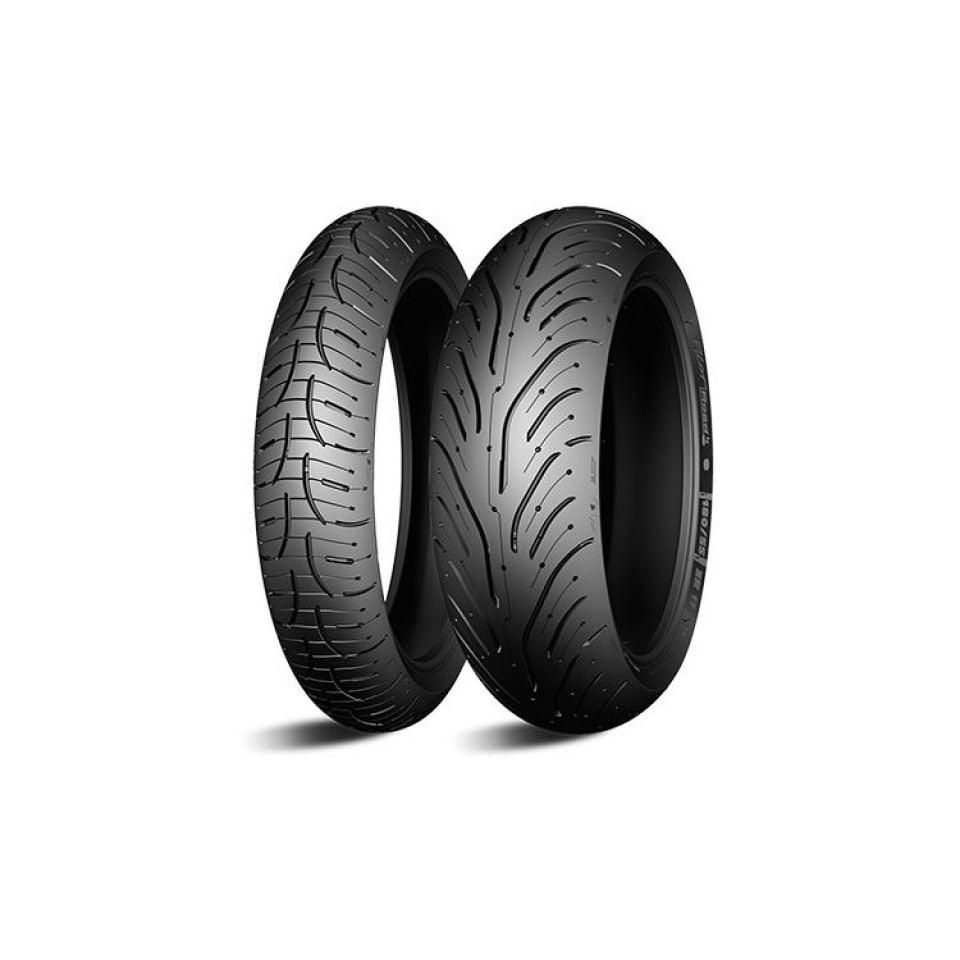 Pros:
+extremely durable
+new silica technology
+smooth ride
+better grip
+suitable for wet weather
Cons:
- the front may cup
-could be more affordable
#2: Bridgestone BATTLAX BT-023
Is there a point to writing a motorcycle if you aren't going to accelerate and give it all you got? No. But is it safe? Not if you have bad quality tires.
That's why Bridgestone designed these tires to offer extra security during high speeds. Imagine this: you're riding down the highway, all pumped up on your Hayabusa, without a care in the world. That's exactly the kind of fantasy that comes to reality when you have these puppies with you.
Even if the road gets wet, you'll stay up straight and proud on your bike as the tires do not lose any traction.
The Silica plus RC polymer ought to be mentioned too as it plays a valuable part in evening out the wear of the tire, and as it makes them more durable.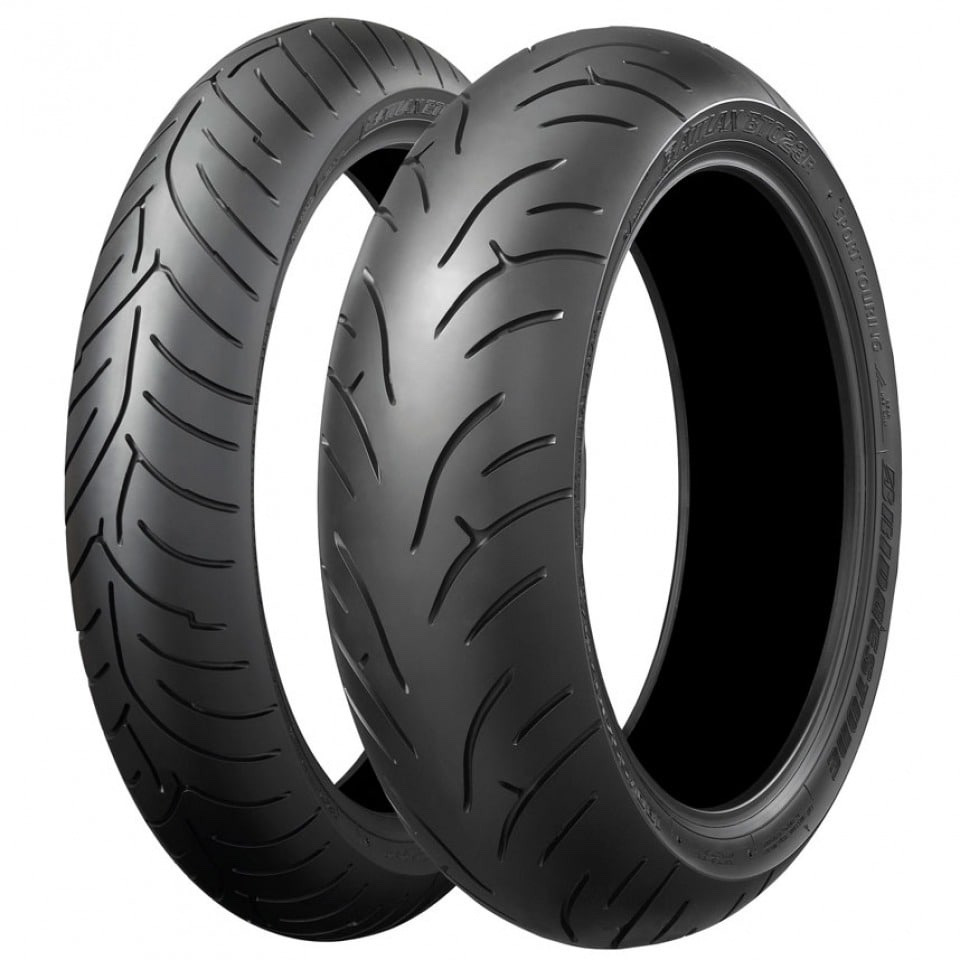 Pros:
+silica technology
+performs well in wet and dry weather conditions
+amazing for high speeds
Cons:
-not recommended for other, heavier bikes
-not as affordable as it could be
#3: Shinko 009
There are different types of people who expect different things from their tires. If you're one of those who just want a decent, long-lasting tire without all the bells and whistles, then you should definitely check out Shinko 009.
The whole focus of it so to be as durable as it can be while giving you great performance.
As well as that, the tire is also superiorly comfortable and offers a very smooth ride. As far as the grip is concerned, it's just amazing. The traction doesn't let up on dry or wet land, making the tire suitable for any kind of weather you might get stuck in.
You should also know that these are W rated for speed (that's 160mph) and that they are aramid belted, further contributing to the quality.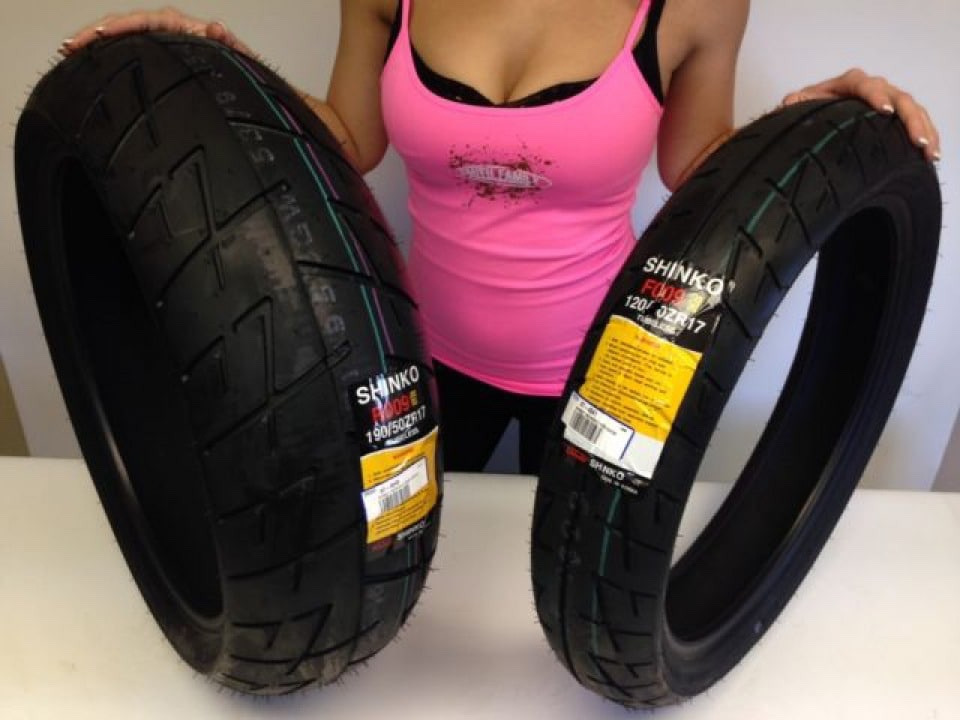 Pros:
+Great value for such a price
+extremely durable
+excellent grip
+performs well in wet conditions
Cons:
-Falls under the category of touring tires instead of track
#4: Dunlop Sportmax Q3
Next on my list is another well-performing, high quality tire, but this time from Dunlop. What makes it different than those we've already described is the Carbon Fiber Technology, otherwise known as CFT. This technology simply serves as reinforcement on the sidewalls of the tire, toughening it up even more.
It's characterized as a responsive tire, able to master the sharpest of angles, and leaning in all the right ways, without ever failing your commands.
Another great thing about it is the smooth ride it offers, as well as its performance when it comes to transitional steering.
The aforementioned carbon fiber technology is also the reason why this tire performs outstandingly well in dry conditions. Now you may start wondering about the wet weather performance. To no avail! It exceeds expectations in this domain too, because it features Dunlop's signature cosecant-curve but improved! It's longer and has fewer grooves, dispersing water better than ever.
It also features Multi-tread technology which helps the tire stay durable and evens out the wear.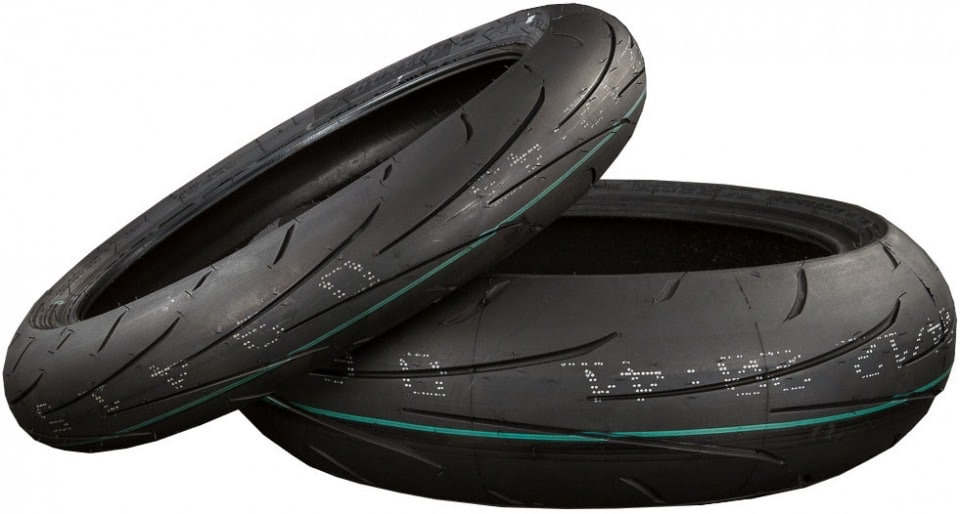 Pros:
+new and improved technologies
+outstanding performance
+good on both dry and wet land
Cons:
-the price could stand to be cheaper
#5: Pirelli Angel ST EMS
Last but not least we have the Pirelli tires on our list. Unlike some other tires, this one has it all- style, comfort, and performance.
As far as style is concerned, the tire has a unique pattern etched into it which makes it irresistible. But the pattern also contributes to its performance.
What makes this tire stand out is that it's made out of entirely eco-friendly materials and compounds. Not only will you be doing good for the world by having a tire such as this one, you'll also be doing good for yourself, because it's exactly the environmentally friendly compounds which make the tire great.
This advanced technology helps it perform better and provides it with a more secure grip in bad and good weather conditions.
What's more, this tire has a patented 0 degree steel belt radial structure.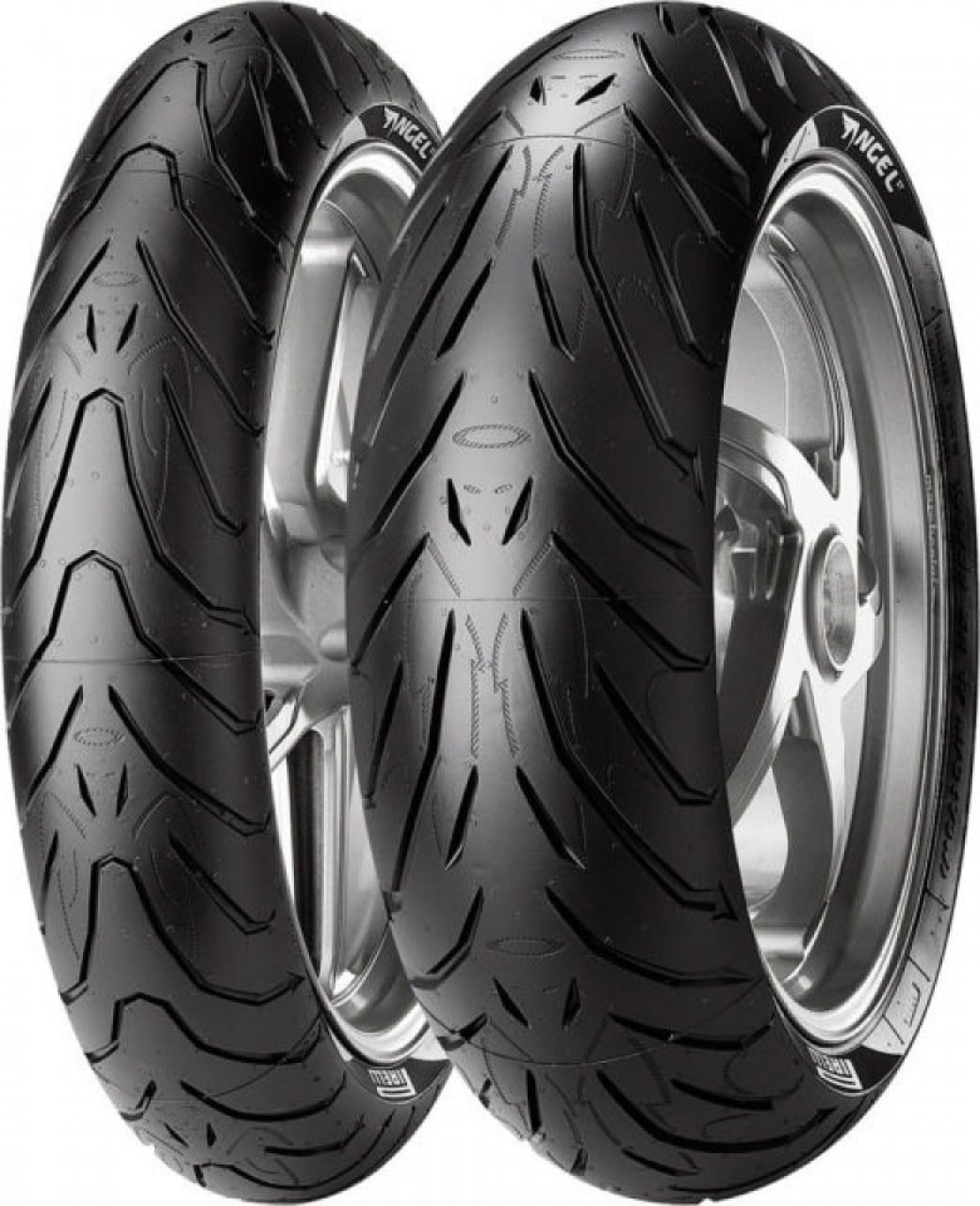 Pros:
+amazing performance
+made out of eco-friendly compounds
+unique design
Cons:
-the price is a bit too much
-wet handling can stand to be improved
Best Tires for Suzuki Hayabusa: Conclusion
The end seemed so far, yet here we are. Now you have a more clear perceptive of what kind of tire you should buy for your bike, and you're hopefully more confident about your decision. Shopping for new things which are important for any reason is never easy because nobody wants to make a wrong choice and end up dissatisfied with their purchase.
Well, these are truly some of the best tires for Suzuki hayabusa on the market right now, and much like the bike, they are yet to disappoint.
So here's to the amazing Hayabusa and these even more amazing tires!
2


Follow
7.1K