A Morning Ride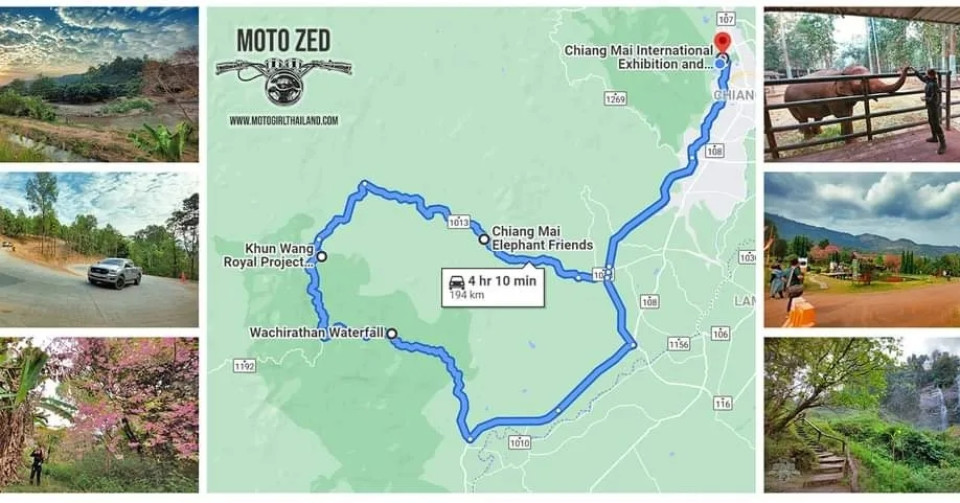 𝑨 𝒇𝒆𝒘 𝒉𝒊𝒈𝒉𝒍𝒊𝒈𝒉𝒕𝒔 𝒇𝒓𝒐𝒎 𝒚𝒆𝒔𝒕𝒆𝒓𝒅𝒂𝒚'𝒔 𝒎𝒐𝒓𝒏𝒊𝒏𝒈 𝒓𝒊𝒅𝒆. A fun 194 km ride in MaeWang and Doi Inthanon region of Northern Thailand.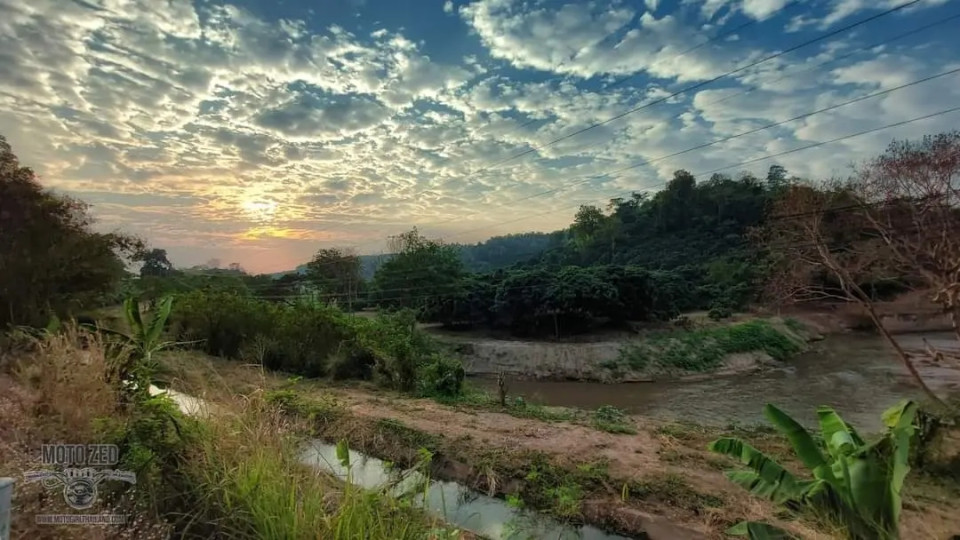 The R1013 is an 𝒆𝒍𝒆𝒑𝒉𝒂𝒏𝒕-𝒍𝒐𝒗𝒆𝒓𝒔 𝒅𝒓𝒆𝒂𝒎 route, with plenty of elephant sanctuaries. I stopped in at Chiang Mai Elephant Friends at their roadside entrance and paid 60 baht for a large basket of bananas (three large bunches) to give to the elephants.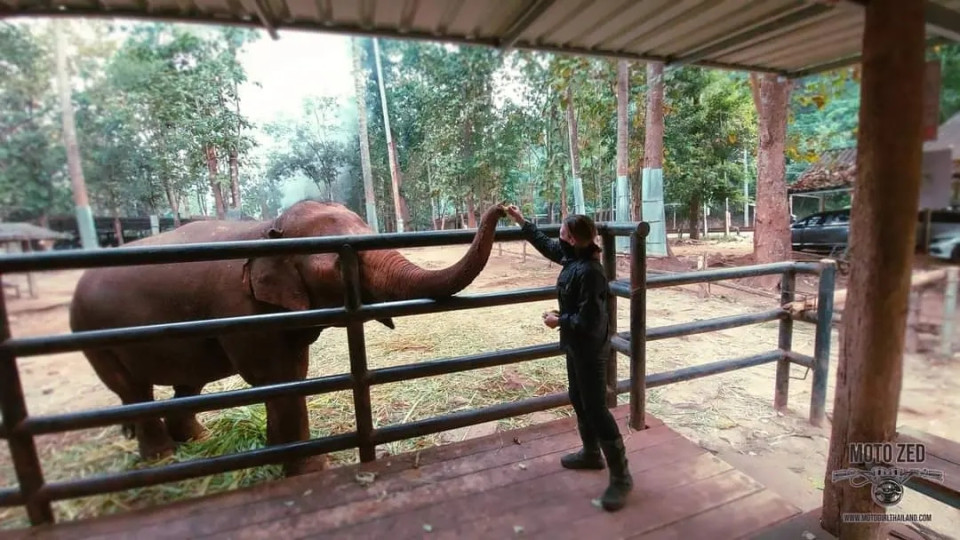 Further along the R1013 is extensive roadworks. 𝑾𝒊𝒅𝒆𝒏𝒊𝒏𝒈 𝒕𝒉𝒆 𝒕𝒘𝒊𝒔𝒕𝒚 𝒏𝒂𝒓𝒓𝒐𝒘 𝒓𝒐𝒖𝒕𝒆 which for sure has seen a fair few accidents. It's a great helter-skelter of a route which, (if you take the R4053), leads to an giant (and unusual) Buddha statue.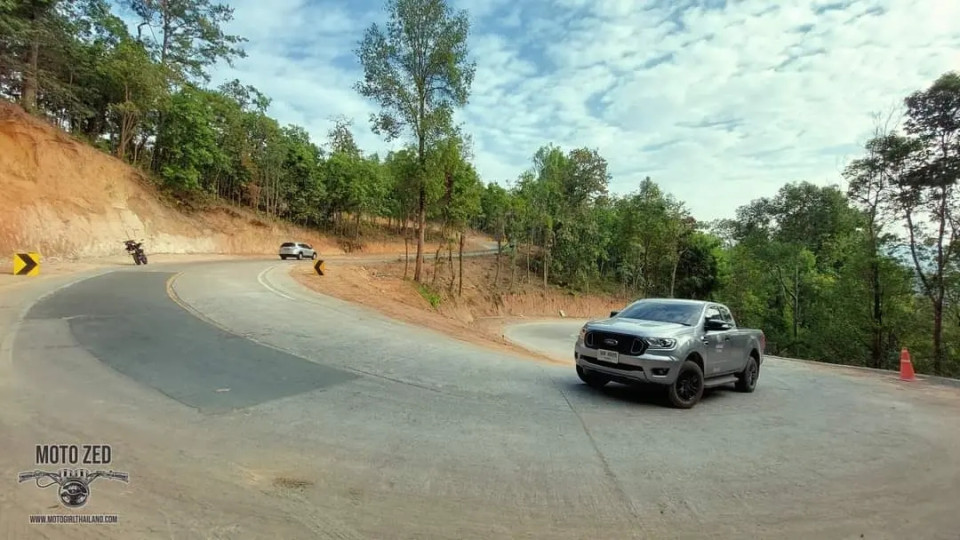 On this occasion due to time constraints I forwent visiting the giant Buddha and instead headed for Khun Wang Royal Project to visit the Sakura cherry blossom that is currently blooming. (𝑶𝒑𝒆𝒏𝒊𝒏𝒈 𝒉𝒐𝒖𝒓𝒔: 8:30 𝒂𝒎 𝒕𝒐 5 𝒑𝒎). 𝑬𝒏𝒕𝒓𝒚 𝒊𝒔 𝒇𝒓𝒆𝒆 but you do need to show proof of vaccination (or negative PCR test) in order to enter.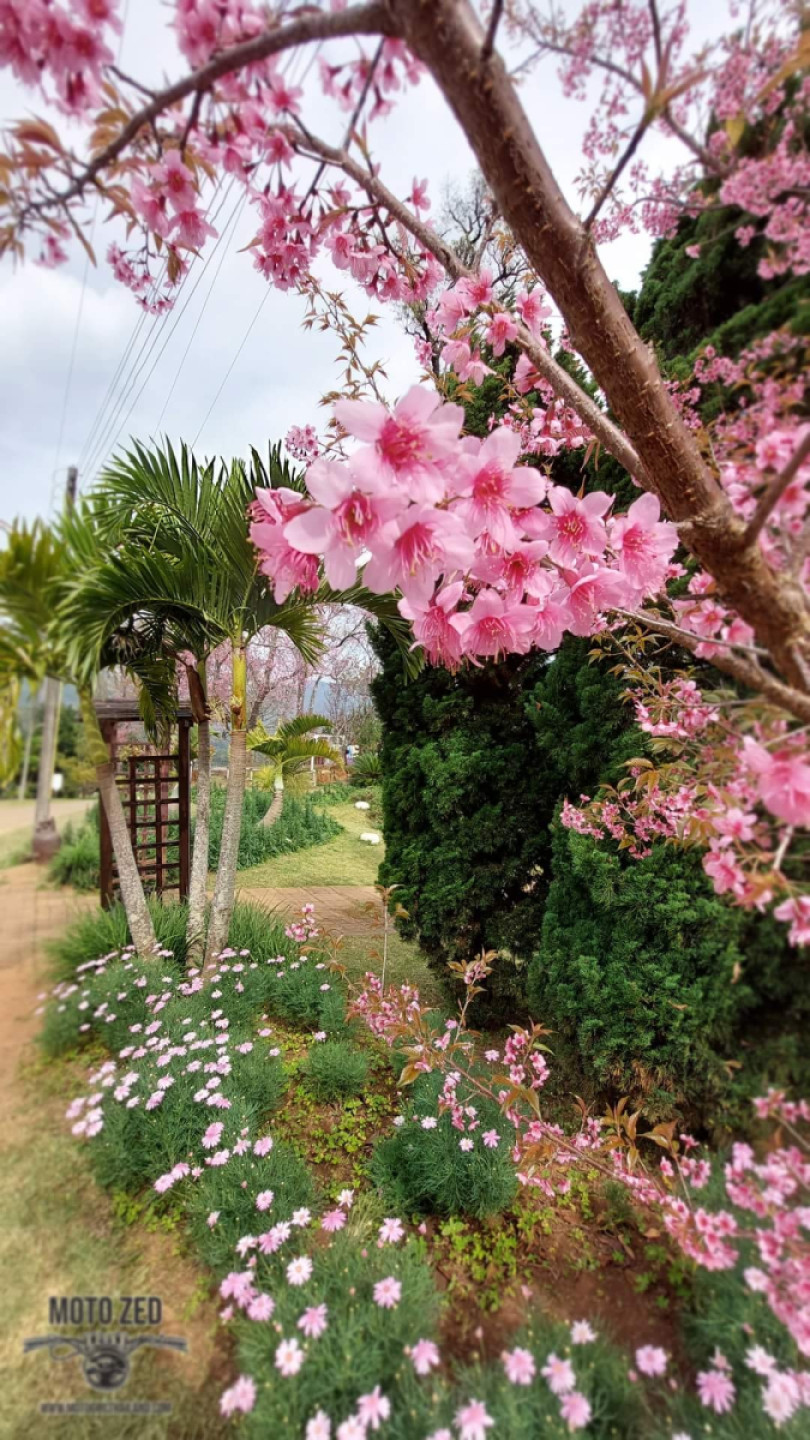 The development center is simple and pretty and I was able to go off the beaten track to enjoy blooms crowd-free (𝑎𝑙𝑡ℎ𝑜𝑢𝑔ℎ 𝑡ℎ𝑒𝑟𝑒 𝑤𝑒𝑟𝑒 𝑓𝑒𝑤 𝑝𝑒𝑜𝑝𝑙𝑒 𝑎𝑡 𝑡ℎ𝑖𝑠 𝑡𝑖𝑚𝑒 𝑖𝑛 𝑓𝑎𝑐𝑡, 𝑠𝑜 𝑏𝑒𝑠𝑡 𝑡𝑜 𝑔𝑜 𝑒𝑎𝑟𝑙𝑦 𝑎𝑛𝑑 𝑑𝑢𝑟𝑖𝑛𝑔 𝑡ℎ𝑒 𝑤𝑒𝑒𝑘, 𝑖𝑓 𝑝𝑜𝑠𝑠𝑖𝑏𝑙𝑒). 𝑻𝒉𝒆𝒓𝒆 𝒊𝒔 𝒑𝒓𝒐𝒃𝒂𝒃𝒍𝒚 𝒂𝒓𝒐𝒖𝒏𝒅 𝒐𝒏𝒆 𝒎𝒐𝒓𝒆 𝒘𝒆𝒆𝒌 𝒐𝒇 𝒃𝒍𝒐𝒐𝒎𝒊𝒏𝒈 𝒍𝒆𝒇𝒕 𝒃𝒆𝒇𝒐𝒓𝒆 𝒕𝒉𝒆 𝒇𝒍𝒐𝒘𝒆𝒓𝒔 𝒃𝒆𝒈𝒊𝒏 𝒕𝒐 𝒅𝒊𝒆 𝒐𝒇𝒇.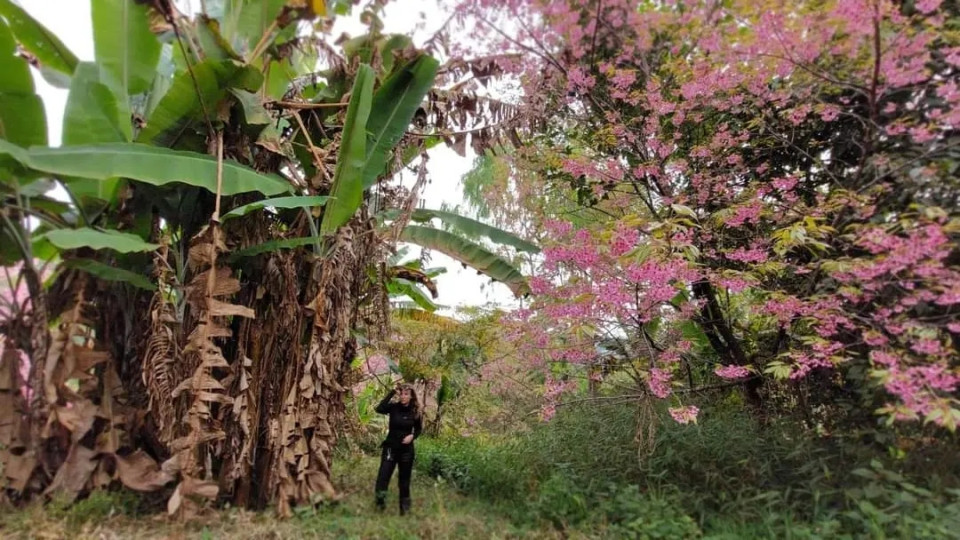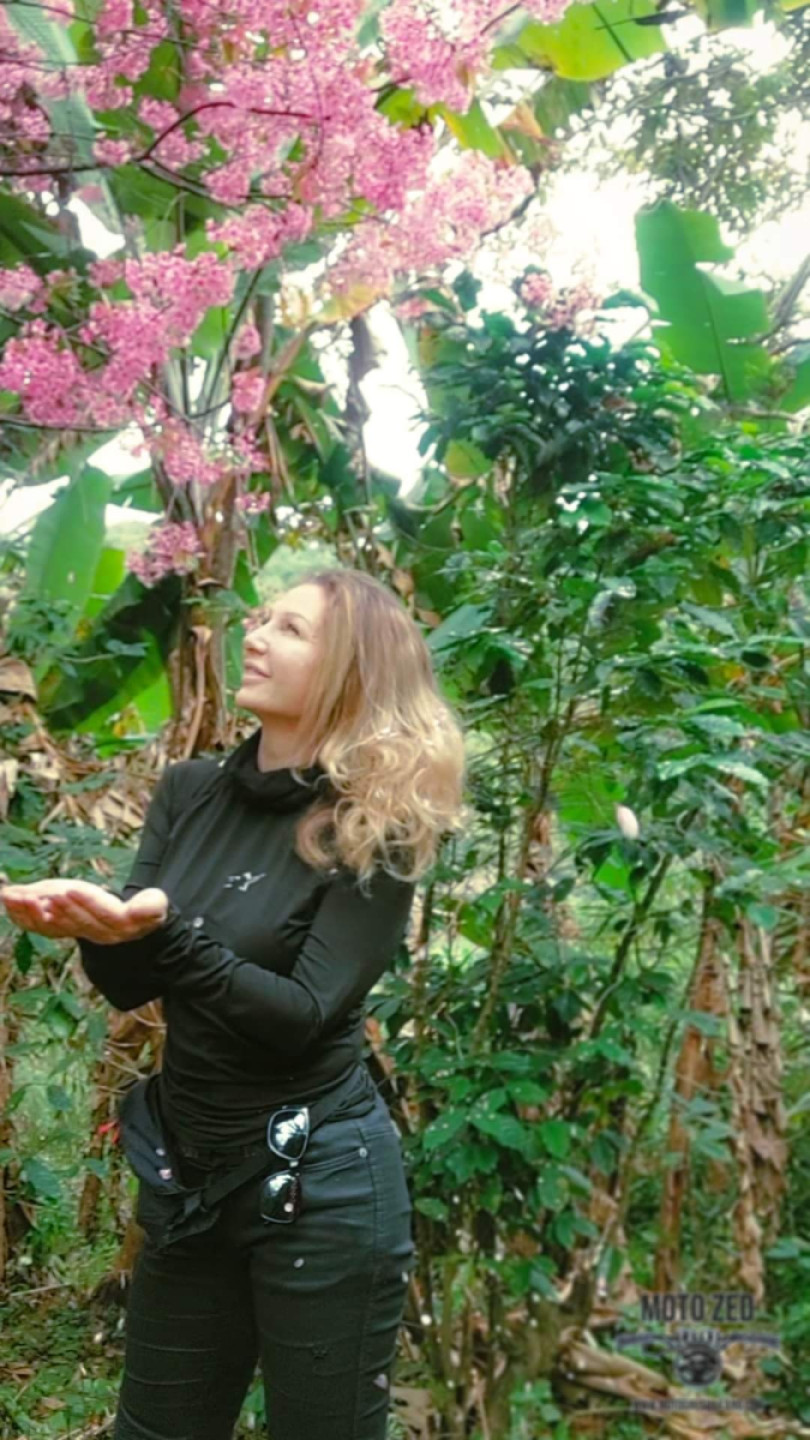 After spending time in Royal Project I made my way to Wachirathan Falls to enjoy the 80 𝒎𝒆𝒕𝒆𝒓 𝒘𝒂𝒕𝒆𝒓𝒇𝒂𝒍𝒍 at the base of Doi Inthanon - 𝒕𝒉𝒆 𝒉𝒊𝒈𝒉𝒆𝒔𝒕 𝒎𝒐𝒖𝒏𝒕𝒂𝒊𝒏 𝒊𝒏 𝑻𝒉𝒂𝒊𝒍𝒂𝒏𝒅. There were few people at that time and I was able to enjoy a quiet coffee there.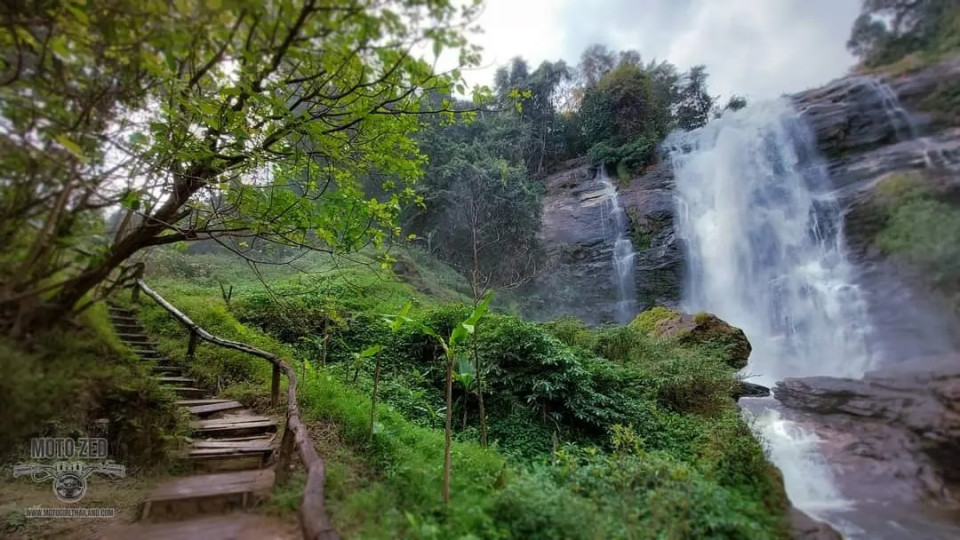 𝐼 ℎ𝑎𝑑 𝑎 𝑓𝑒𝑤 𝑡ℎ𝑖𝑛𝑔𝑠 𝐼 𝑤𝑎𝑛𝑡𝑒𝑑 𝑡𝑜 𝑐ℎ𝑒𝑐𝑘 𝑜𝑢𝑡 𝑖𝑛 𝑡ℎ𝑒 𝑔𝑒𝑛𝑒𝑟𝑎𝑙 𝑎𝑟𝑒𝑎 𝑓𝑜𝑟 𝑎𝑛 𝑢𝑝𝑐𝑜𝑚𝑖𝑛𝑔 𝑝𝑟𝑜𝑗𝑒𝑐𝑡.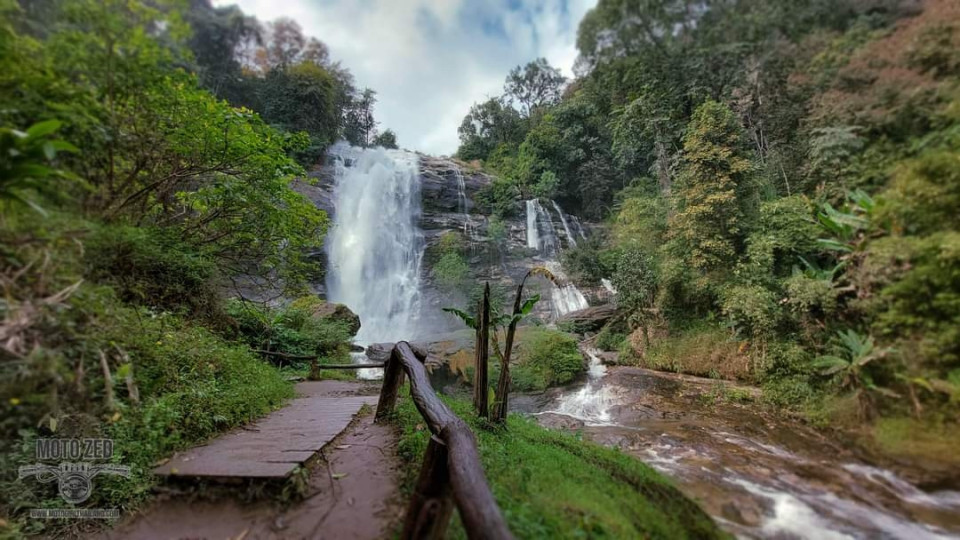 Hope you enjoy these few tips of what to see and do in this general zone. More of this over on my website and social media:
web: motogirlthailand.com
facebook/instagram: motogirlthailand
YouTube: Moto Zed
Have a great weekend! 😊🤗
~ Zed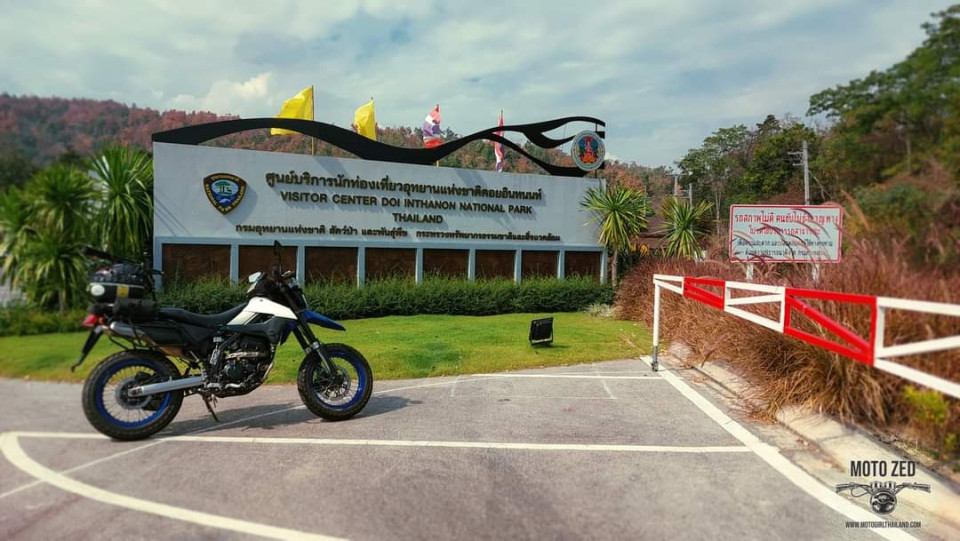 3


Follow
715