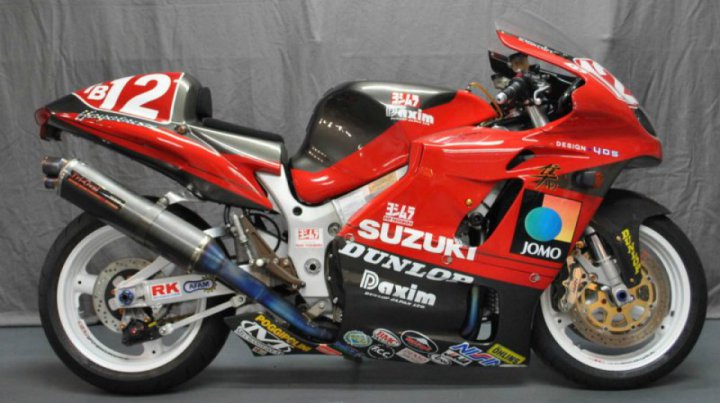 Do you know anything about Yoshimura Suzuki GSX1300R Hayabusa X1? The X1 Hayabusa was created by Yoshimura in 2000, to race in their domestic Formula X class. The Formula X bike not only won its class at the last Suzuka 8-Hour, beating all sorts of Yamaha R1s and Kawasaki ZX-9Rs, it also qualified on the tail of Noriyuki Haga's factory Yamaha YZF-R7 in the process, and finished 12th overall.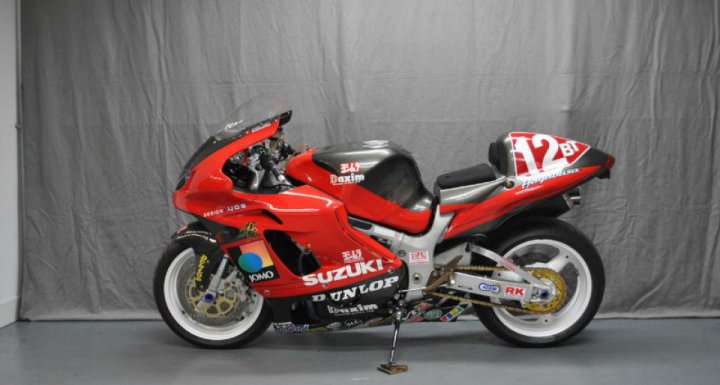 The X1 road bike is said to produce 196 hp at the rear wheel and weigh just 200kg wet, the torque is 142 nm. at 8000 rpm. – all these make it more powerful and lighter than a number of comparable competitors.
When the bike was tested - it accelerated to a hundred miles per hour (160 km / h) in just 5.44 seconds, thanks to which it earned a reputation of the fastest bike in the world at that time. It is not surprising that it won the Suzuki 8-Hours endurance race with such dates.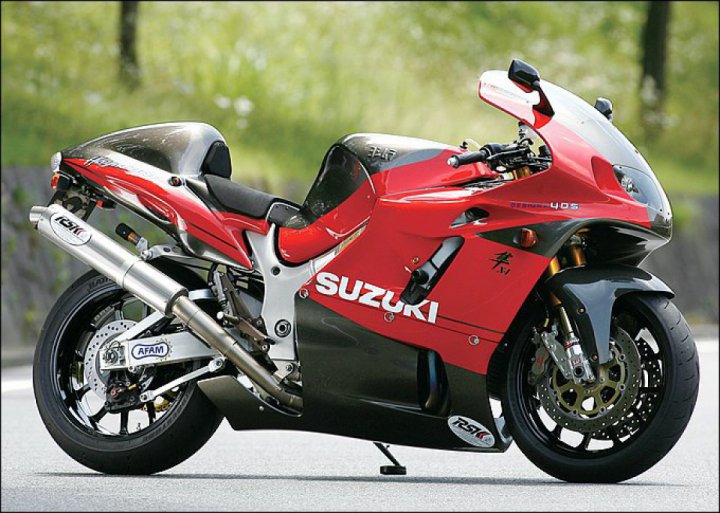 Only 100 X1 Hayabusas were made by Yoshimura and nearly all of them remain in Japan, mostly owned by collectors (only a few items are outside the country).
And recently, a Yoshimura X1 Hayabusa, thought to be the only one in the western world, has sold at auction in the UK, the motorcycle under the number "41". The bike was sold as part of the Aled Jenkins collection at the Bonhams auction in Stafford.
The X1 started at £5,000 but the price was quickly raised following multiple bids from telephone buyers, the web and in the room itself. Eventually two potential buyers in the room pushed the price up and when the hammer dropped, the X1 had fetched £19,470.