Motor racers are often interested in F1. Valentino Rossi has repeatedly tested F1 machinery, there were even rumors of his transition to the royal class of racing after completing a career in MotoGP. In the course of history, only one person has achieved everything in both two and four-wheeled racing. John Surtees is the four-time champion of the GP500 (1956, 1958, 1959, 1960) and the F1 champion (1964).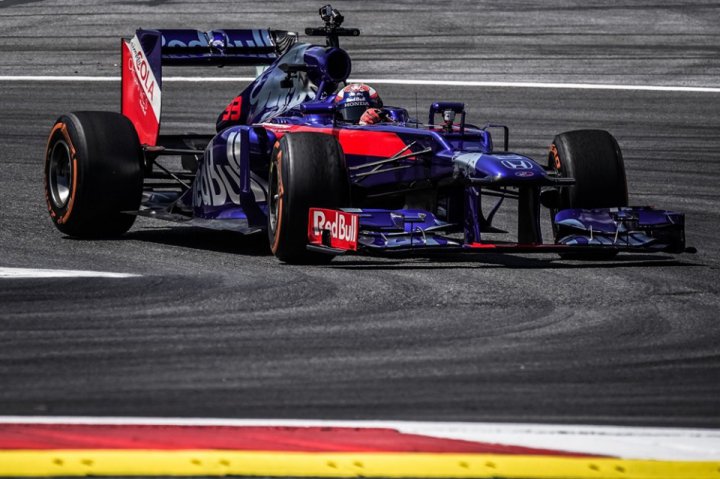 Can Marc Marquez repeat the John's success? It is unlikely in the near future, as the Spaniard is not yet going to finish in MotoGP. He's doing everything fine, so he doesn't try to finish his career in motorsport, but that did not stop him from testing the RB8 F1 2012 machinery on the Austrian Red Bull Ring track. Marc Marquez's Repsol Honda team-mate Dani Pedrosa and the multiple champion in motocross Tony Cairoli have now also been on track.
All three, before they switched two wheels on four, spent a lot of time on the simulator to prepare. They were assisted by Mark Webber, who gave valuable advice.
We don't know any lap time, as they didn't publish it. But it is reported that Marquez's best lap was that of 1m14.9s (+6 seconds to the 2014 poles, +10 seconds to last year's poles). It is worthwhile to understand, that Marquez was driving the RB8 F1 show car from 2012 that ran on Pirelli demonstration tires with no DRS. In terms of technology the machinery is outdated, when compared with modern vehicles.