The bike, you really would like to have.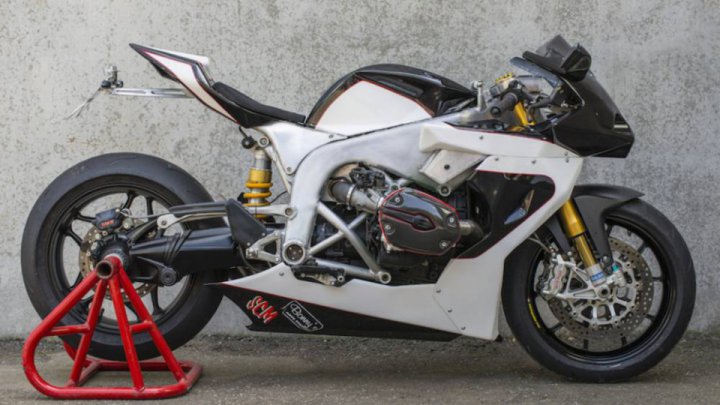 This BMW GS 1200 comes from Italy, the SCM leader Simone Conti to be exact. The new motorcycle is light, well equipped and has a lot of personal touches.
The BMW GS 1200 from the SCM is that boxer that every brand enthusiast has ever wanted in his life. The Italian trainer Simone Conti, the leader of the SCM, has started from the 1200 air boxer engine and created a new motorcycle based on it.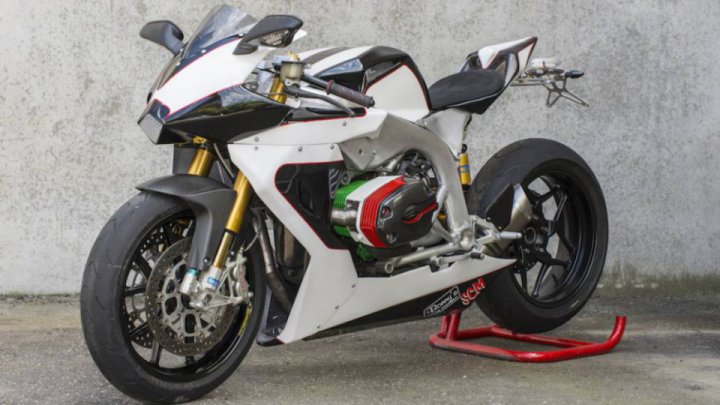 Firstly, he built a new double beam and multi-tubular aluminum composite body with a steering angle of 24º. In the front part of the bike an inverted Öhlins fork is embedded from an Aprilia RSV4, with Marchesini wheels from Ducati; there are also rear shocks of the Swedish brand, obviously multi-adjustable. A handlebar and footsteps are borrowed from a Ducati 1098.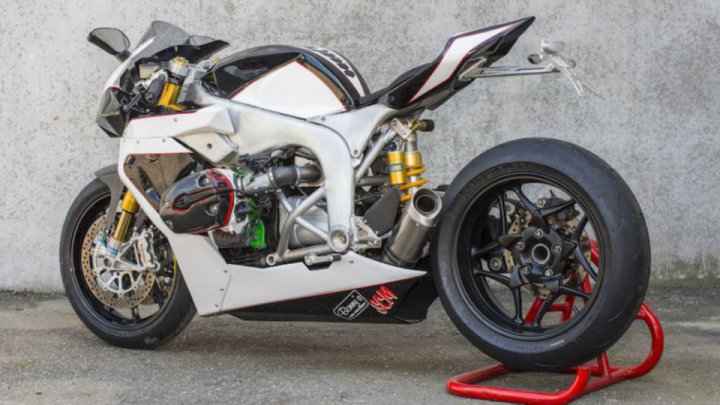 Initially, Conti had planned to make a fully enclosed fairing, but then decided to leave a large part of the engine open. This touch gave the motorcycle a special decorative importance: both cylinders are painted in the colors of the Italian flag… surely a sacrilege against such a German vehicle, but that detail gave a lot of personality to this bike that they have called BMW GS 1200.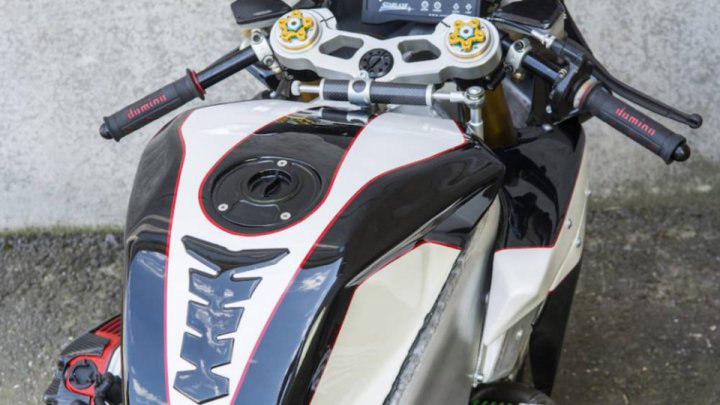 The fairing has an intake, which reminds the Kawasaki H2R, with an ellipsoidal headlight embedded on the right side.
In addition to all these excellent characteristics, the BMW GS 1200 by Simone Conti has another great advantage: it weighs only 178 kg, about 40 kg less than any other boxer.