The Yamaha RZ350 Kenny Roberts Edition is a desired motorcycle for fans of two-strokes. This model has a unique feature, as it was the last street-legal two-stroke bike sold in the USA. Due to tightening emissions regulations, the manufacturer had to stop production of the RZ350, but the model is still popular today, and entire races are dedicated to them, where participants only on Yamaha RZ350 motorcyclesare allowed.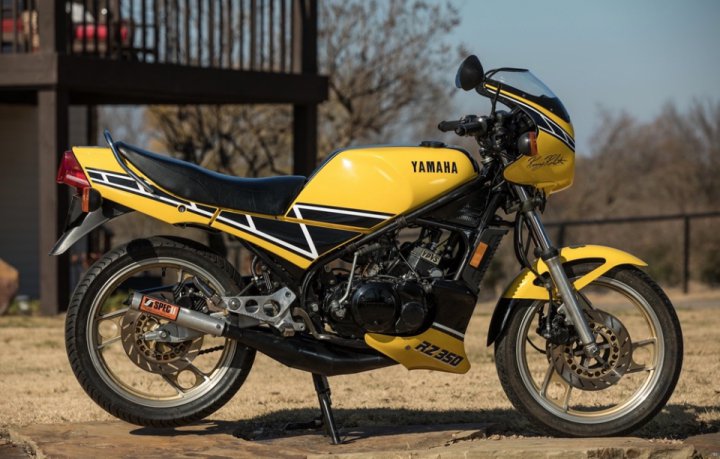 The engineers at Yamaha incorporated catalytic converters into the exhaust systemto circumvent the stringent DOT standards - probably for the first time in the motorcycle industry. Today almost all motorcyclesinclude catalytic converters,and there's an entire parts industry dedicated to removing them in order to gain a little horsepower.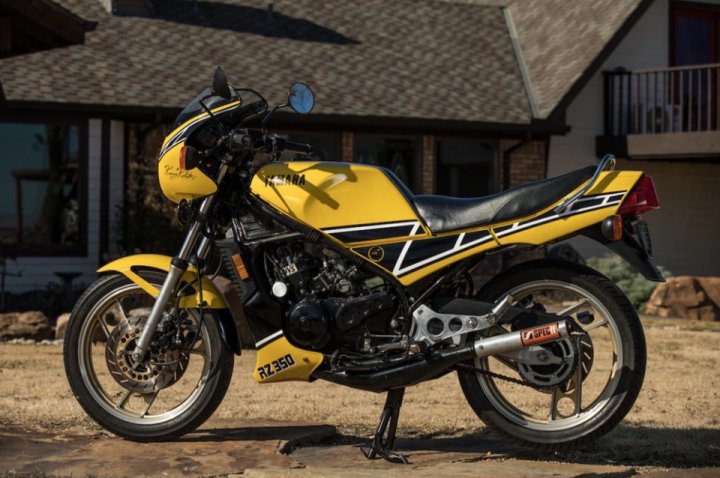 Two-strokes often have a harsh temper. Some models were even famous forthrowing people off the back. In order to fix this issue, Yamaha developed the "YPVS" or Yamaha Power Valve System,a system to vary exhaust port timingin order to provide more torque at lower RPMs without affecting higher RPM horsepower.The system waselectronically controlled and depended on how far open or closed the throttle.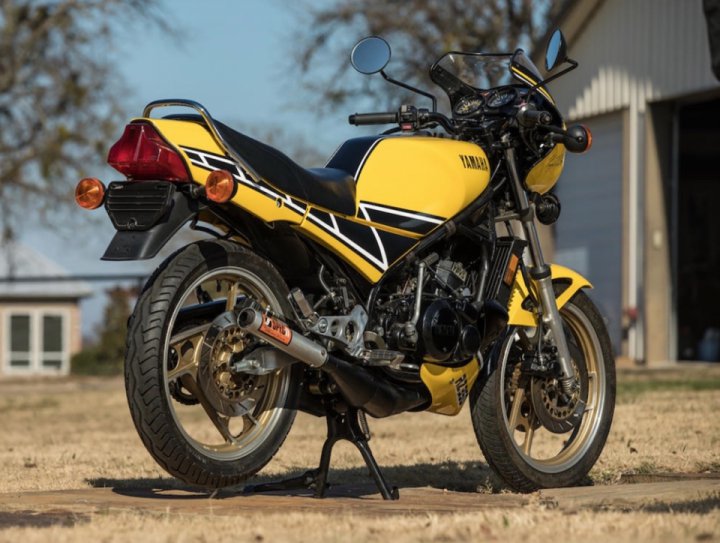 Specifications:
347cc capacity
aliquid-cooledparallel twin engine
6-speed gearbox
tubular steel perimeter frame
traditional fork, a monoshock
disc brakes
Kenny Roberts Edition painting:Yamaha "Speed Block" iconic colors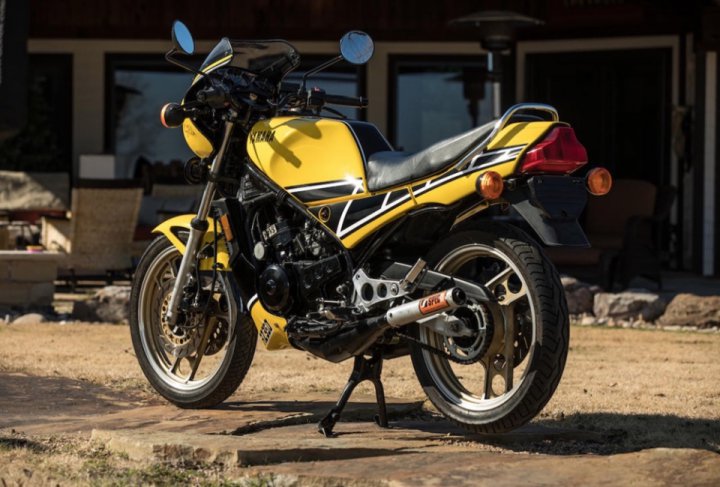 The bike you see here is a 1984 Yamaha RZ350 Kenny Roberts Edition. It belongs to the Marbles Motors, which carefully restores vehicles, with a view to keeping the original paint and finish. The engine was completely rebuilt from the crank up, as well as electronics, brakes, carburetors and other components.
The motorcycle will be auctioned by Bonhams.Collectible price: $7,500 – 8,500.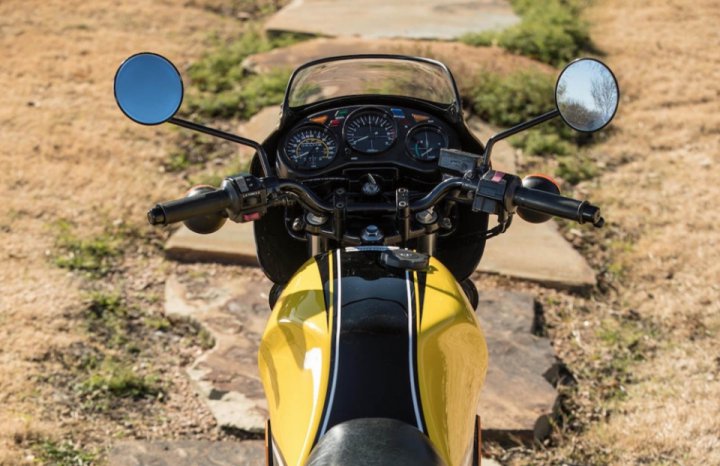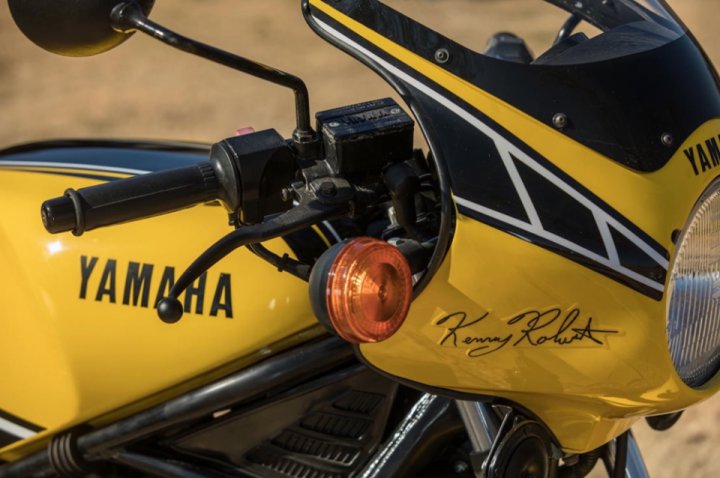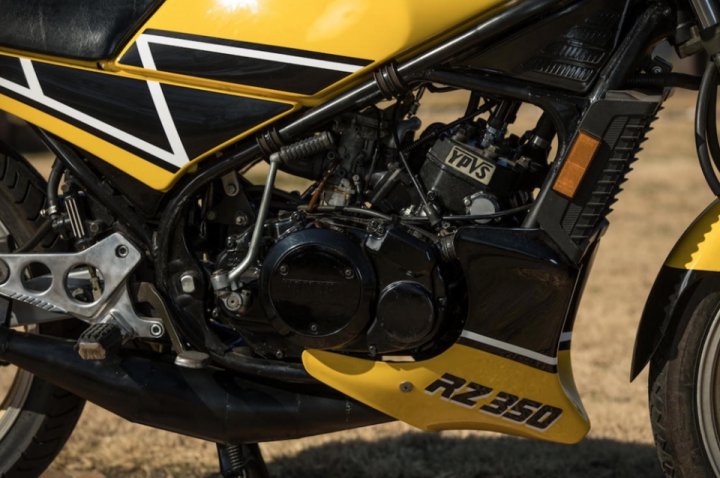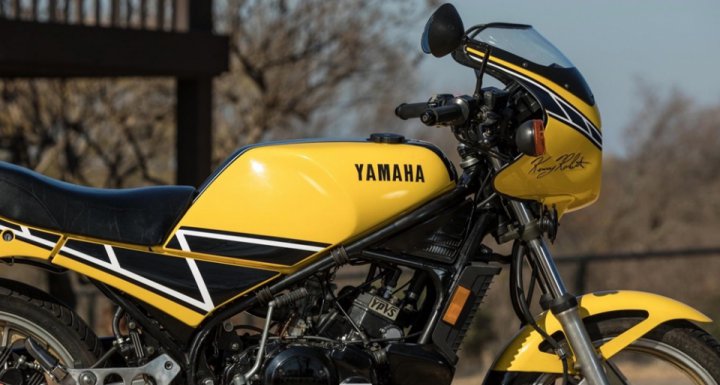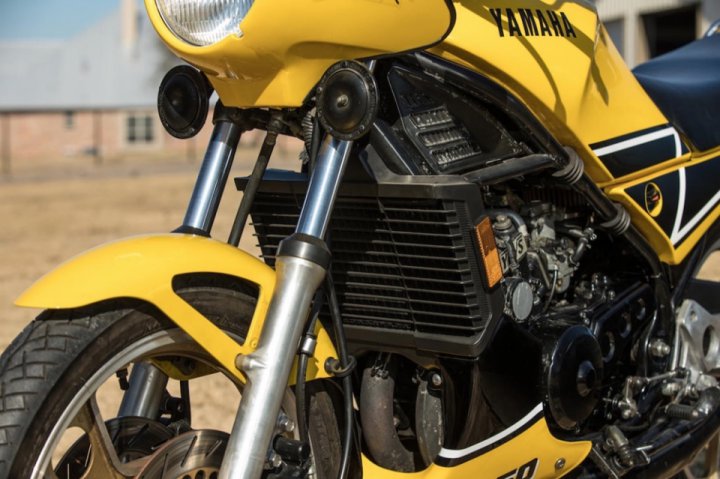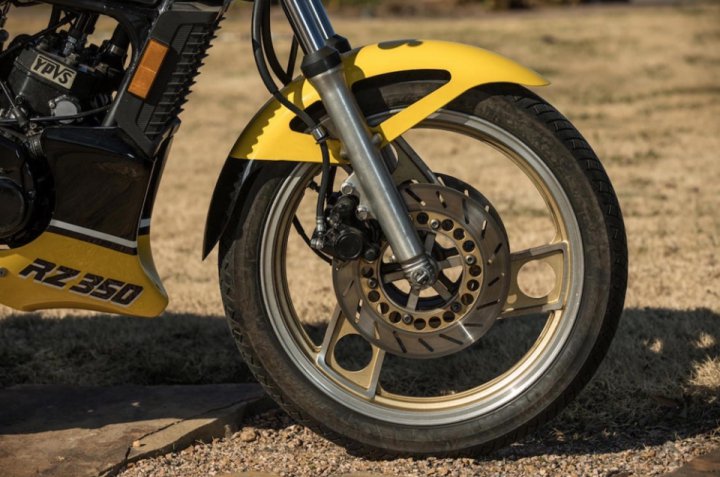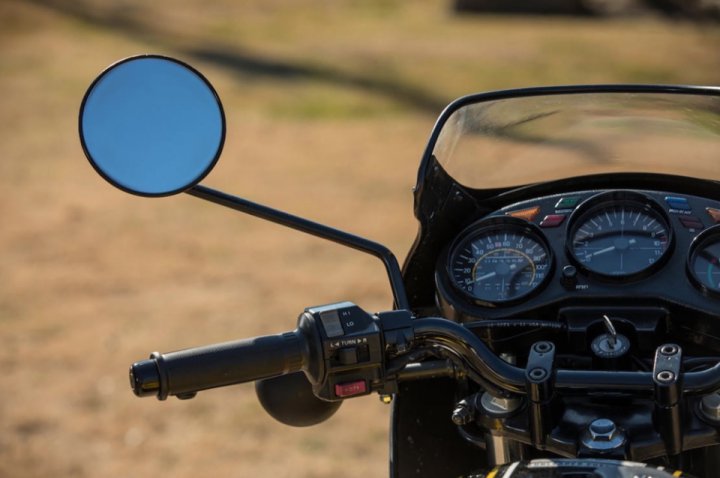 Join the community of motorcycles and people
Moto Riders Universe app is the best way to stay informed about what's going on in the moto community — whether it's finding a good news, planning a local event, or sharing safety tips. There are so many ways our moto-buddies can help you, just use this easy way to connect with them.