TT Scale Model is a hobby shop in Thailand, specializing in custom scale model motorcycles. The shop owner is Tew Tar-Ua. He believes that in Thailand actual custom bikes are extremely expensive, so Tew prefers to make 1/12 scale models of classic, custom and racing bikes. And it looks cool and absolutely stunning.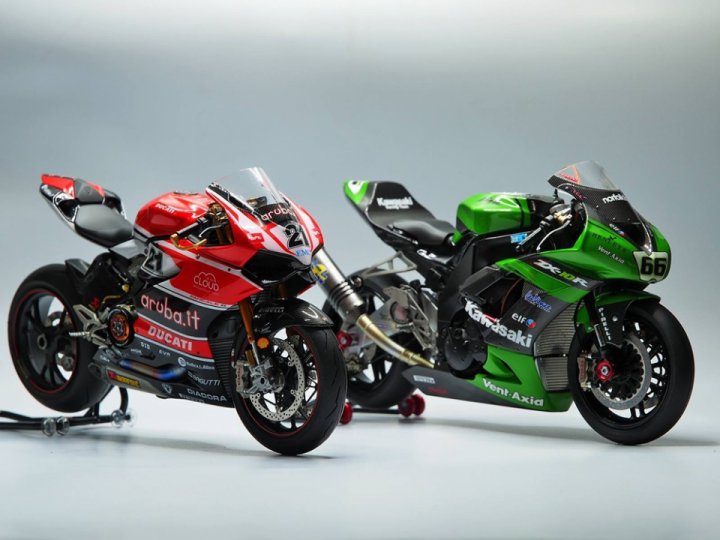 Tew constructs each bike using off-the-shelf scale model kits,which he then customizes. Some of the parts are handmade, the others are borrowed from salvaged models.Then each bike is carefully finished off with a paint job and decals.
TT Scale Model's bikes cost from $100 to $380. It takes from one to ten weeks to build one of them.
You can find more photos and models on his Facebook page