Finally it's here! Indian has teamed up with Jack Daniel's and Klock Werks Kustom Cycles and unveiled its latest collaboration, a limited edition Springfield Dark Horse.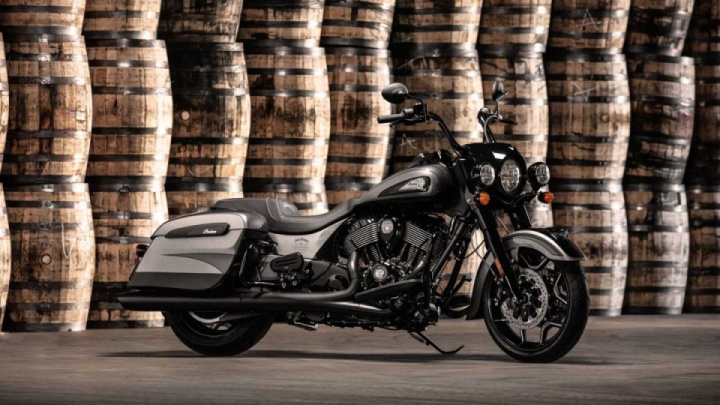 As with previous Jack Daniel's branded Indians, this will be a limited edition. Just 177 units will be available globally later this year, with Spain, Germany and the United Kingdom being the only countries gaining access to the bike across Europe, the Middle East and Africa.
There is an online application, and anyone may apply from now through 11:59 pm on March 17 for a chance to become the lucky owner of this bike. Winners will be chosen at random.
Indian claims, that a unique grey and black color scheme(Heavy Metal Crystal and Thunder Black Vivid Crystal) of the bike is inspired by the woodgrain hues from the Single Barrel Select packaging and the oak aging barrel. There is also the liberal scattering of Jack Daniel's Single Barrel logos all over the bike, meant to evoke the exclusivity of Jack Daniels' single barrel whiskey.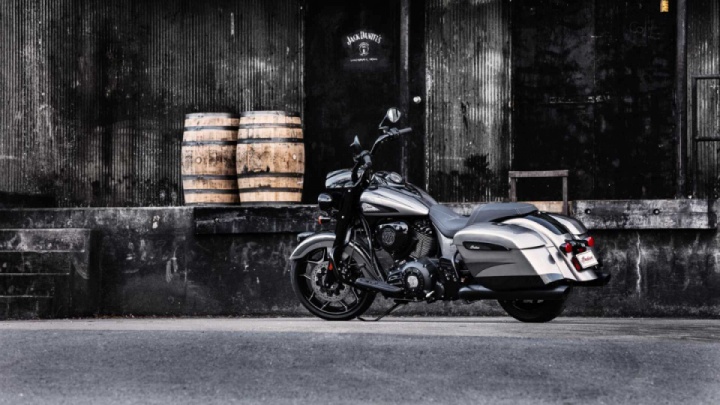 The Springfield Dark Horse marks the Indian's fourth successive year of partnerships with Jack Daniel's, with each bike coming with wooden Jack Daniel's Single Barrel bottle display.Padded with the same leather as the motorcycle's seat, each gift will be engraved with the owner's name, motorcycle number and VIN.
Other quality touches: a quick-release tinted windscreen, LED lighting throughout, a seat strap featuring the Jack Daniel's Single Select logo, special wheels, mini-ape handlebars.
The bike is equipped with their first-ever 116 cubic-inch 1890cc engine,producing around 123.2ftlb of torque.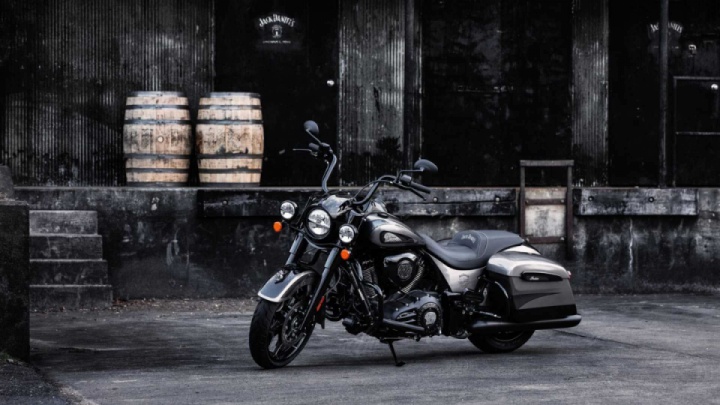 As Indian's senior director Reid Wilson said: "The motorcycle was developed as a tribute to all the craftsmen who value working with their hands and are committed to developing products of the finest quality."
Join the community of motorcycles and people
Moto Riders Universe app is the best way to stay informed about what's going on in the moto community — whether it's finding a good news, planning a local event, or sharing safety tips. There are so many ways our moto-buddies can help you, just use this easy way to connect with them.