At EICMA 2019, a lot of attention was paid to travel enduros and scramblers. We can also note the nostalgic concepts like Husqvarna Norden 901 and Scrambler Ducati Desert X. While modern turenduro have become angular and overly redesigned, the above-mentioned motorcycles have returned to the roots, to the original Honda Africa Twin, Cagiva Elefant, and Yamaha Tenere - old motorcycles that many still love for their style at least.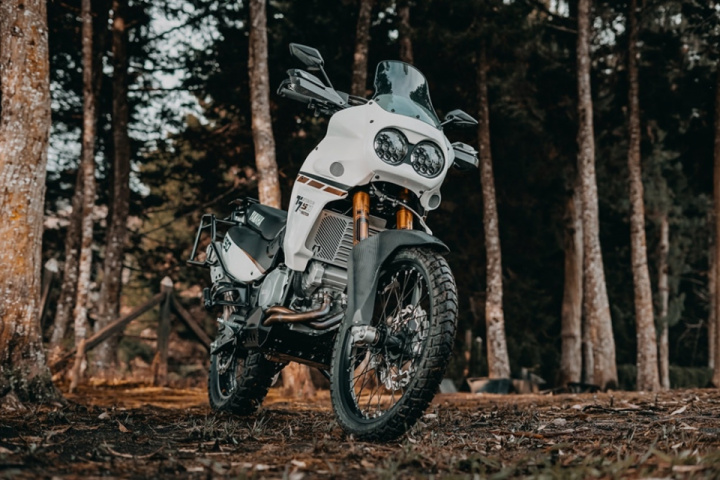 Colombian Marco Saldarriyaja remade the Yamaha XTZ750 Super Tenere 1991 and offers his vision of a retro turenduro. Marco understands a lot in off-road motorcycles, as he participated in the Dakar rally twice, and his company Mastech produces components for dual-sports motorcycles.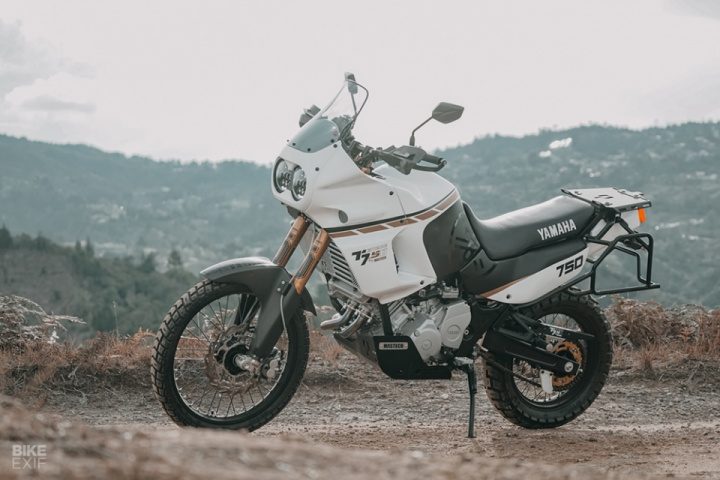 Marco has got the Yamaha XTZ750 with a bore engine, so he just had to stylize and restore the motorbike a little bit.
Specification:
fork Öhlins RXF 48 + cross-arms Off-The-Road (Germany) + damper Öhlins;
front wheel from KTM 450 Rally 2014;
Brembo brakes from KTM 690 Duke, custom hoses;
LED turn signals;
Öhlins S46DR1 shock absorber with custom lever system;
new bearings;
the rear wheel of Yamaha;
a pair of 5.75-inch 80W headlights, custom mounts;
custom dashboard (digital speedometer, etc.);
new steering wheel, new risers, modern Yamaha mirrors, carbon-fiber hand protection with integrated turn signals;
carbon-fiber wing Perfect Fairings.
Photo credit:Bike EXIF