The original BMW R-Nine T was modified extensively with aesthetics and functionality in mind. Everything has been built with attention to detail and upon a closer look you will discover many quirks around the build. It is painted in a "candy green" color with a shiny texture. To match the green color, brown leather upholstery has been used in the seat and it has given the bike a truly unique look. Other details include a flat-tracker style front plate instead of the headlight and laser-etched details on the leather upholstery. Gas caps have been laser engraved with the OSE logo. A scrambler-type exhaust has been fitted to the R-Nine T and it was entirely handmade in-house.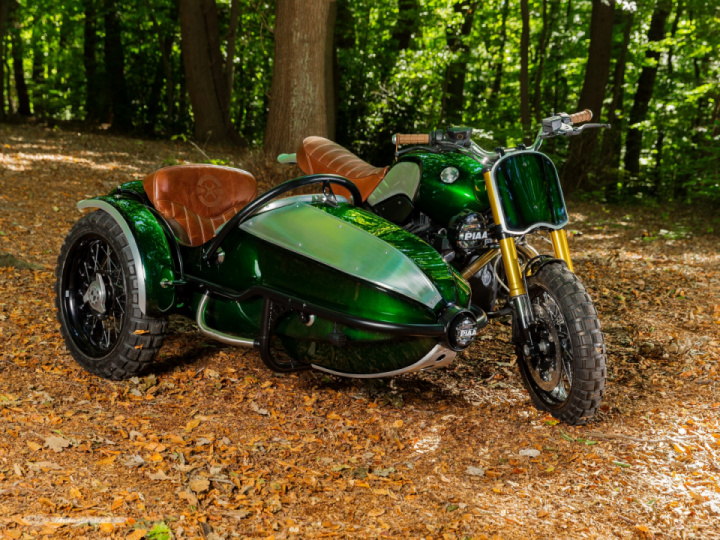 "From the start it was clear to us that if we were to install a sidecar, the bike would also need tyres for off-road driving", says Krotki. And he was right: the Continental TKC 80 studded tyres give the R nineT an extraordinary off-road touch. The rear wheel of the R nineT was mounted on the sidecars. The footrests come from the R 1200 GS.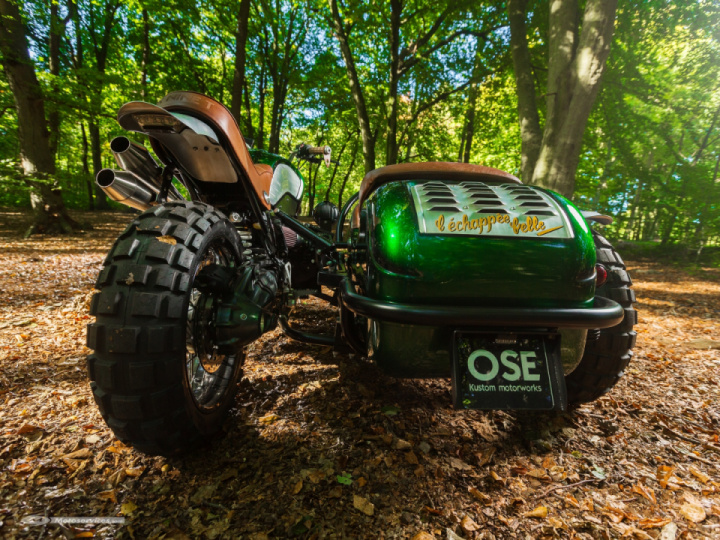 The bike and sidecar are immaculately painted in bold bilious green. But they also customised the small details: light brown covers were sewn for the seats. Other eye-catchers are the additional headlights, which are mounted on the centre and on the sidecar on the RnineT.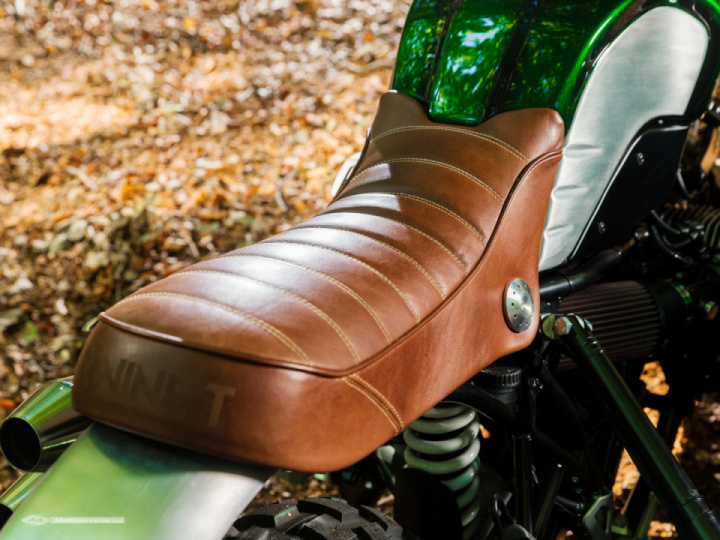 But why a sidecar? In times of economic crisis, the sidecar was the common man's car. Lots of luggage could be transported in it, or you could travel with your family. The vehicle was made for "great escapes". The boys drew on this and installed a Watsonian Squire sidecar on the R nineT.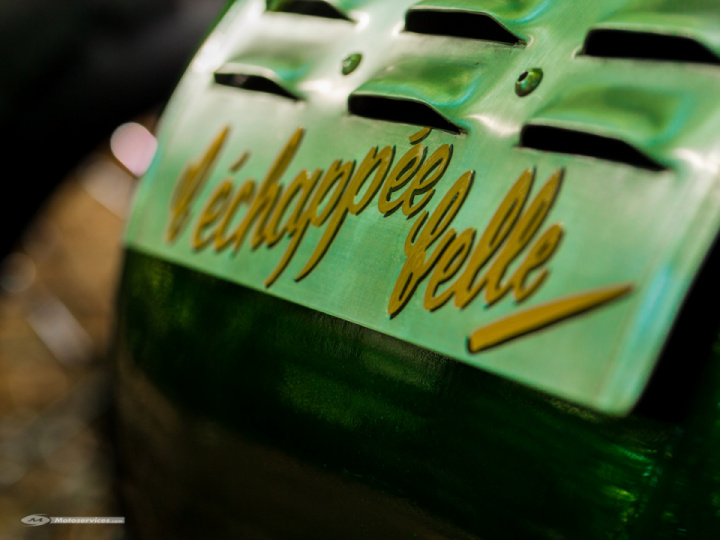 "We had a few problems with the installation of the sidecar on the R nineT housing," says Krotki. After much deliberation, the boys had to make some changes to the original design. "These are the pitfalls that come with modifications", admits the customiser.
Credit:bmwmotorcycles.com