Rome-based Emporio Elaborazioni Meccaniche is used to churning out two distinct types of gorgeous machinery – classic steeds that have been painstakingly restored to their former glory or completely custom builds with that unmistakable Italian flair.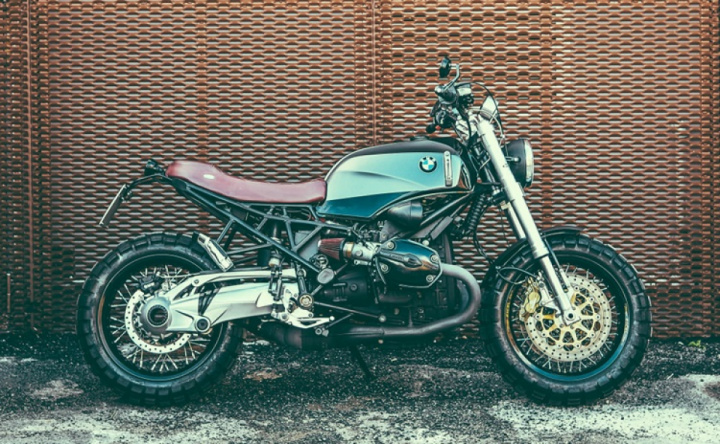 So, where exactly did Dopz, Schizzo and the folks at Emporio Elaborazioni Meccaniche turn to for inspiration when tasked with an order for a BMW build with matching front tyre sizes plus the fact that they had to be large knobbies? Well, the turned nowhere, to be honest. Instead, the team went about by tearing up the rule book and thinking way outside of the box with this 2007 BMW R1200R.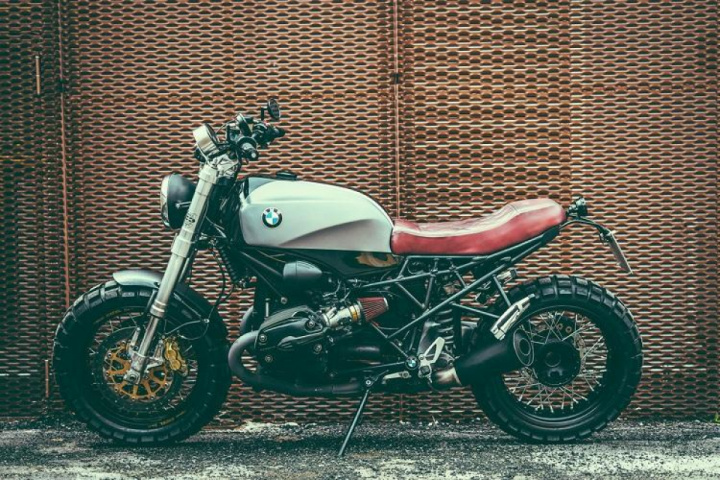 Lovingly dubbed 'Titano', the R1200R was a bit of a tough nut at the start with the motorcycle's front telelever setup making it that much harder to occupy a large, knobbie. Aside from that, the unusual chassis design of the motorcycle as a whole meant that the team had to really look for alternative methods to deliver the goods. For starters, a Ducati frame was employed to provide the head stock and forward section.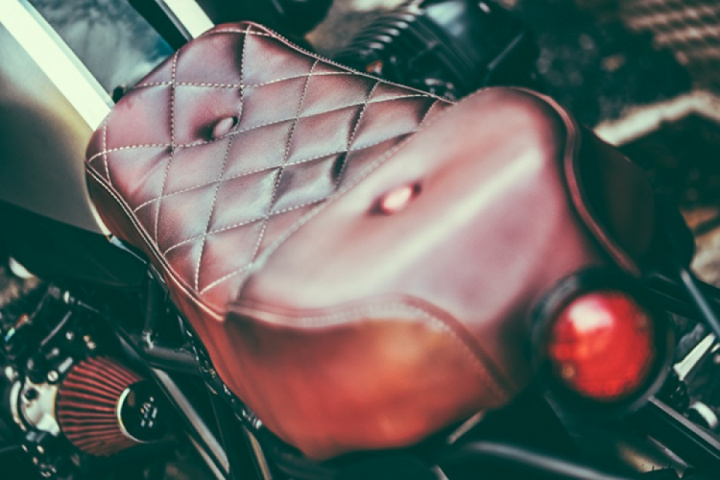 Said frame was adapted to bolt on to the boxer engine while the still-German rear end was fortified with extra bracing. Back in front, forks from a Ducati Multistrada were chosen to pair up with in-house CNC machined billet triple clamps that allowed for incoming extra wide front tyre. The adjustable rear shock was left in place after a fair bit of fine-tuning to allow it cooperate with the Ducati forks.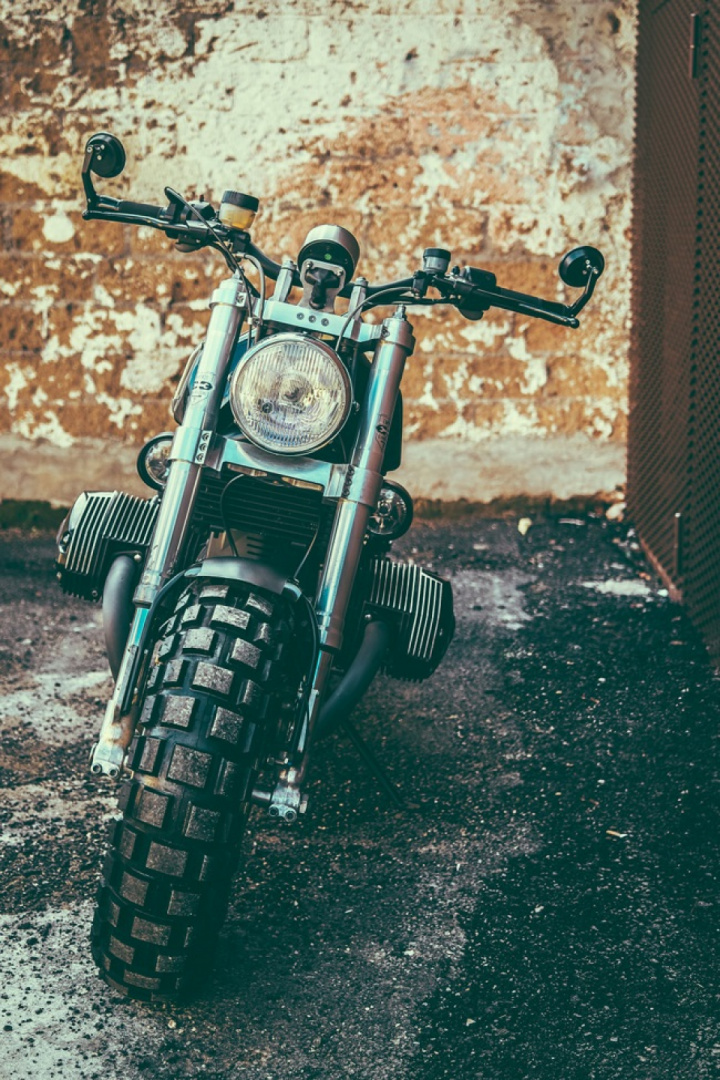 Now, on to the oversized knobbies themselves! For active duties, a set of a Continental TKC80 with 180 section units front and rear were selected. While they may look unusable, the fact that these tyres are bolted on as standard equipment of a lot of BMWs as well as KTMs meant that they were more than up to the task.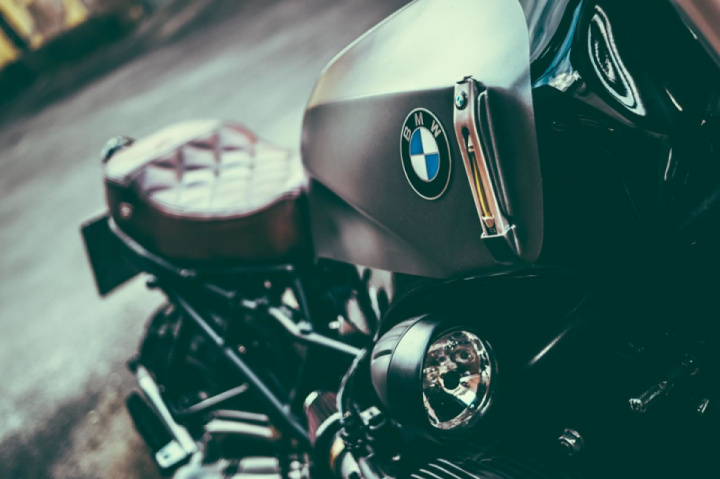 Elsewhere, Excel rims feature while the front braking system is comprised of drilled rotors clamped by Brembo calipers (from the Multistrada). The rear system is the stock BMW setup. As for matters on the saddle, the seat is trimmed in dark brown leather with plenty of padding and should provide more than enough comfort for two-up riding.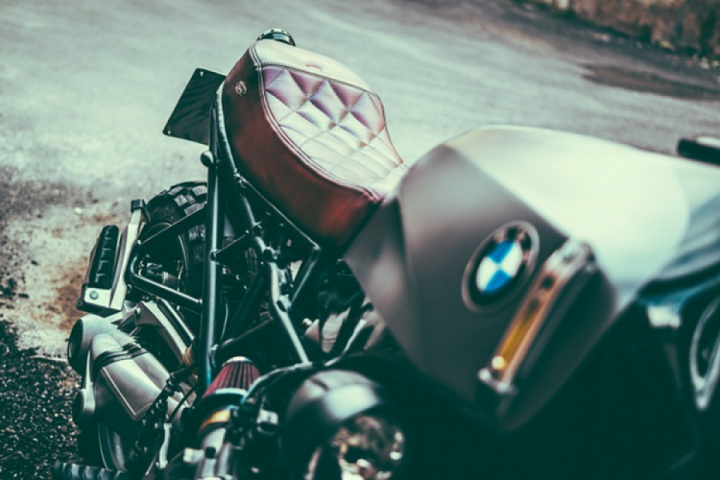 In keeping with the highly customized look, the instrument cluster has been swapped out for a single speedometer. A single round headlamp completes the classic look but another twin set of projectors help fortify the motorcycle's urban capabilities.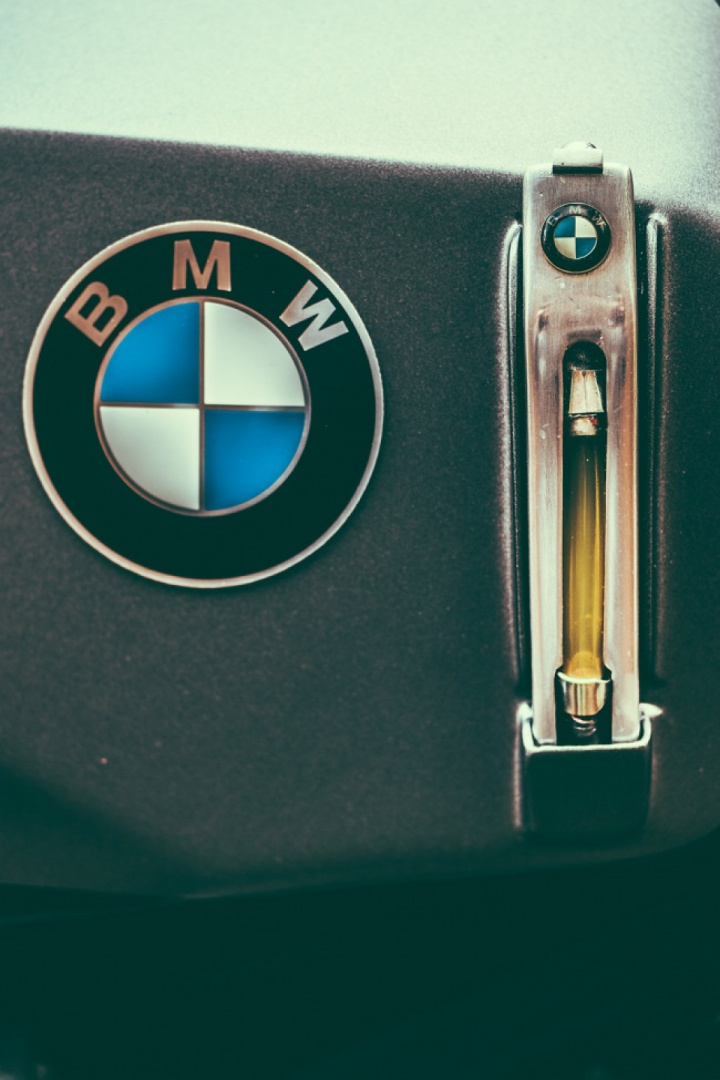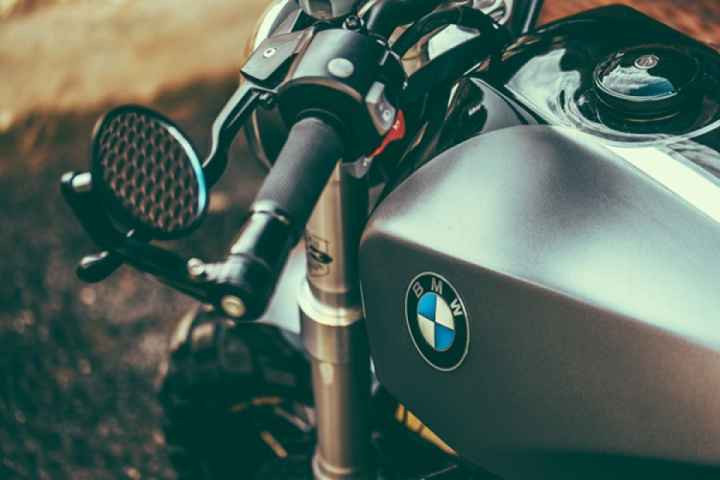 #BMW #Moto #Bike #R1200R #Custom