Mention Japanese customs based on Kawasaki and the name Sanctuary will pop up. Like Bull Dock, Sanctuary modifies the Z1 and other models like the older Ninjas but they also apply their magic to the Suzuki Katana and the Honda CB1100F.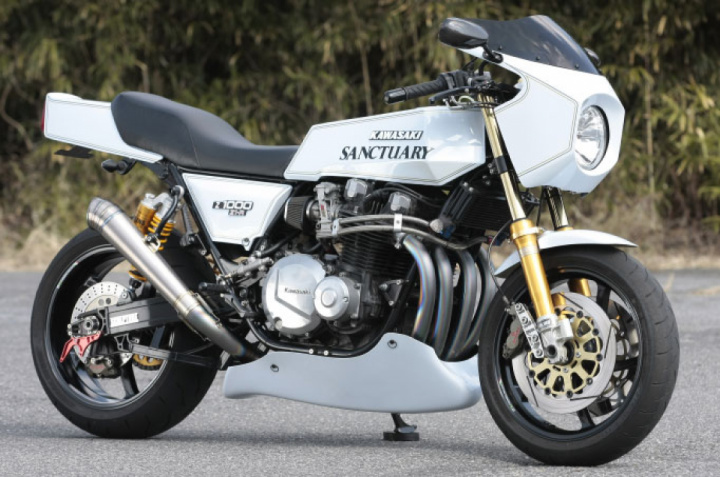 High end components throughout, brakes, suspension and new swing arms plus lots of frame strengthening and engine work results in their RCM line, the Real Complete Machine. Vintage machines with all modern components, these bikes look great but they're not just show, Sanctuary races what they build.Like shops here in the U.S. customizing and rebuilding old Harleys, over in Japan, you have a strong support community for reworking the old Japanese standards and superbikes.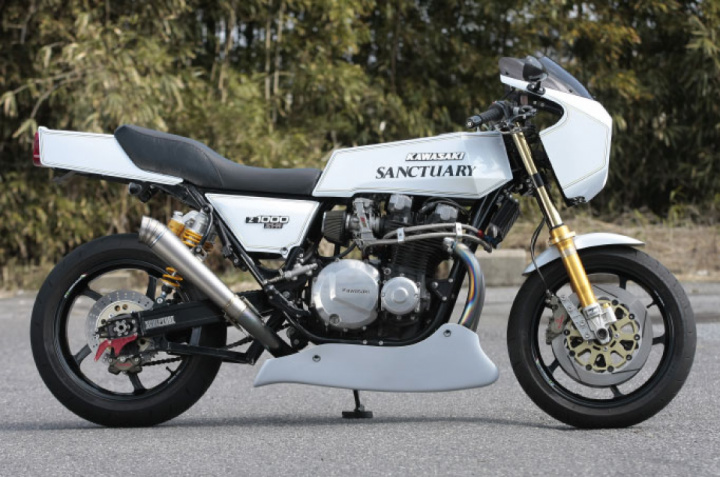 The look is refined and they seem to have all of the weak spots worked out. Obviously, going this route isn't cheap, high quality work never is, but if your taste runs along the lines of the old Z1, Sanctuary might have what you're looking for.