Indian and Workhorse Speed Shop has officially unveiled the FTR Black Swan, which the American firm described as a radical take on the company's FTR range.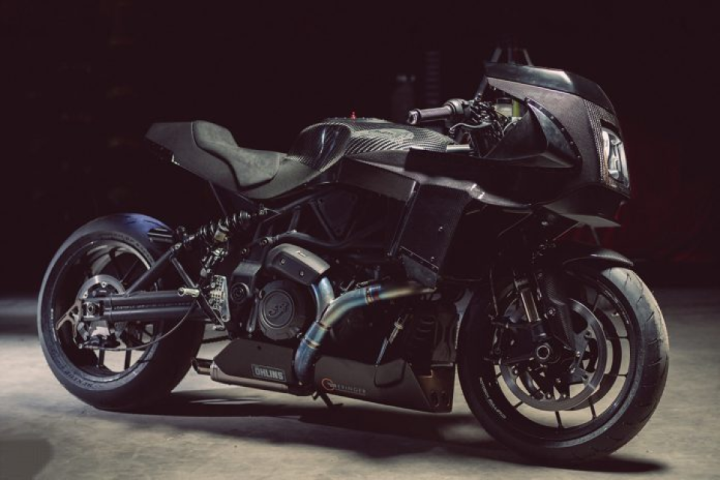 Interestingly, the bespoke design was not a recent adaptation instead, Brice Hennebert – founder of Workhorse – revealed that the inspiration behind the Black Swan came up several years ago.
According to Indian, the thought process was a combination of multiple ideas from 1990s superbikes to Rauh-Welt tuned Porches.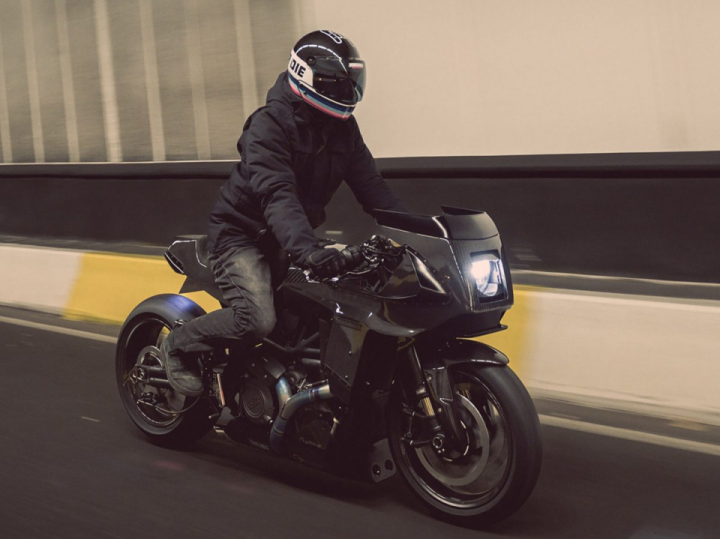 "I had the vision to build a sports bike for road use, really sporty, built like a GP bike.
"It's deeply inspired by 90s sports bikes, all made from carbon fibre. It's pretty unique, and the most complicated build I've done to date," said Hennebert.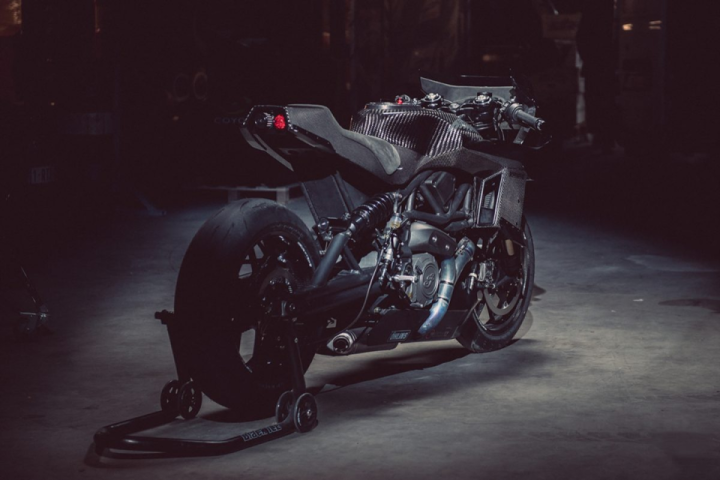 It is complicated that Hennebert had to travel to Slovenia in 2021 to produce a custom exhaust with Akrapovic.
Workhorse also collaborates with Formae Design to make the bike's bodywork, which is then 3D-printed in carbon fibre.
Hennebert also laid down his own touch by working on the fuel tank and air intake.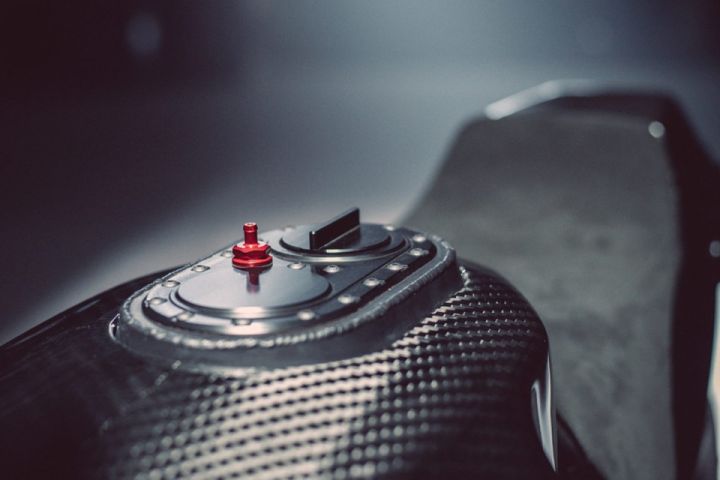 The FTR Black Swan also gets CNC-machined components – from Vinco Racing Engineering – including the chassis plates, fuel cell parts and swingarm.
Meanwhile, the suspension setup features one-off, blacked-out Ohlins rear shocks.Nevertheless, Hennebert says that the most complicated parts were the concealed headlight.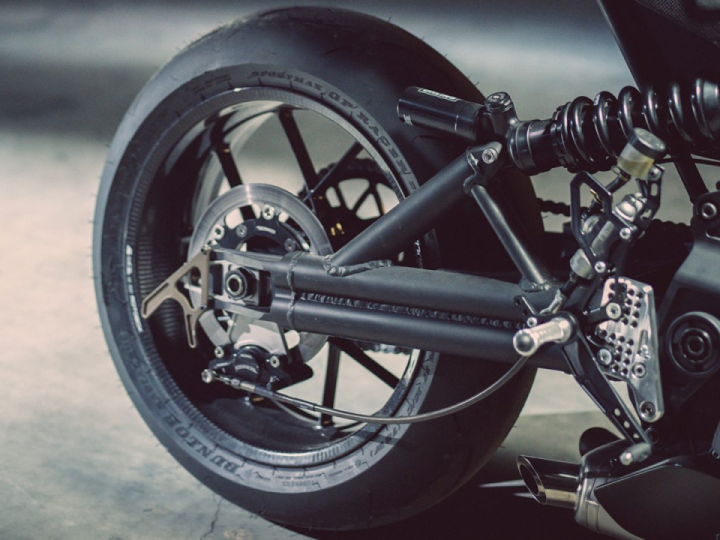 "That was one hell of a struggle for me. It may look simple and easy for some people, but for me, that was quite a challenge.
"The 'eyelids' are driven by two stepper motors controlled by an Arduino (electronic software) for cinematic opening and closing," he added.