All new Kawasaki Adaptive sports, touring, and off-road vehicles all in one vehicle from Kawasaki! The green giant Kawasaki camp has a lot of interesting things going on all the time. Whether building a hybrid engine motorcycle or developing electric engines, such as the Kawasaki Adaptive, a motorcycle that can change its own style. in various driving situations!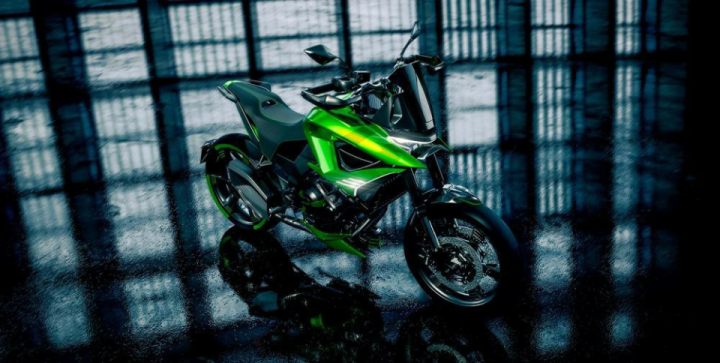 Kawasaki commissioned the Institute of Applied Arts and Design (IAAD) to design a new motorcycle, which began the project. This will be accompanied by new technical advancements that can be applied to future models.
The Kawasaki Adaptive is the eventual result, a flexible motorcycle. Designed for a wide range of applications The bike will be able to respond to a variety of conditions. as an example, driving is a joyful and exciting sport. In the same bike, you can go on a tour or even drive on off-road routes.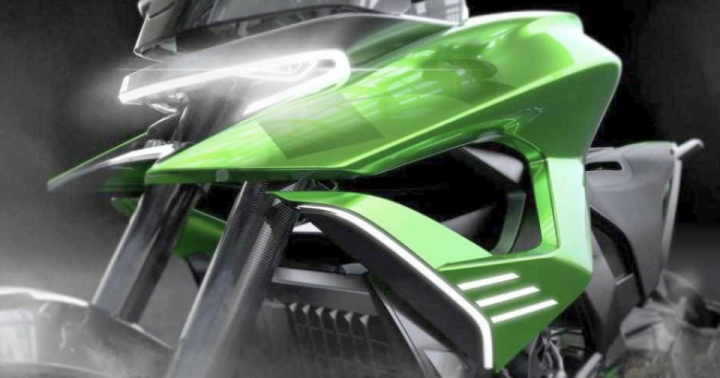 The Kawasaki Adaptive, on the other hand, is not designed for real manufacturing. At least for the time being, although it is still feasible in the future. which, based on the images in the design, we perceive together It has a futuristic-looking headlamp. Fairing is abrasive and sharp. The sensation of riding a sport, touring, or even a dirt bike all in one vehicle.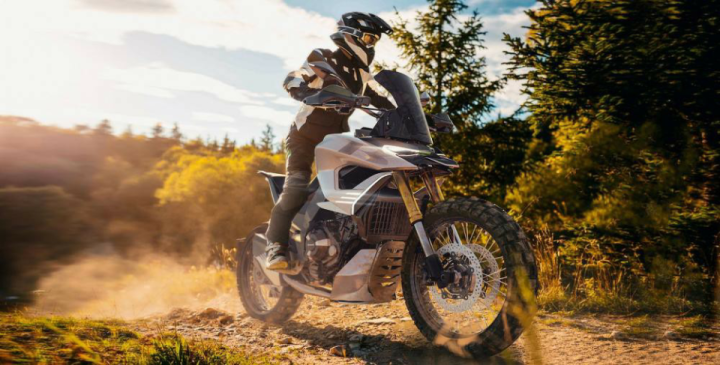 "The Kawasaki Adaptive comes with creative design," the designers remarked of the new product. attention to detail and cutting-edge technology Working on fresh concepts (in the general market) is always a pleasure, and the team (IAAD) has been hard at work on them. All of these fascinating ideas were given to Kawasaki's motorbike section, and the results were fantastic."