Cycle World's Built to Ride Tour is not your average custom motorcycle show, just like Spencer Parr isn't your average builder. Riding stop to stop over five days, the invited builders are required to pilot their customs hundreds of miles through the South before a public vote determines the winner. Long miles on custom bikes and a vote from unknown judges weren't easy, but Parr was up for the challenge and showed up the first day, ready to ride his DR650 and cash in on some hard-earned votes.
Working in law enforcement until a medical issue led to his retirement, Parr now works as a court investigator, spending his spare time building motorcycles and with his family. The DR was the first full-custom build to come out of Parr Motorcycles, the second of which has already sold to a top-secret celebrity client. The third build from Spencer can be seen on his Instagram now as it nears completion and, if all goes according to plan, will be on display at The Handbuilt Moto Show in Austin, Texas, next month.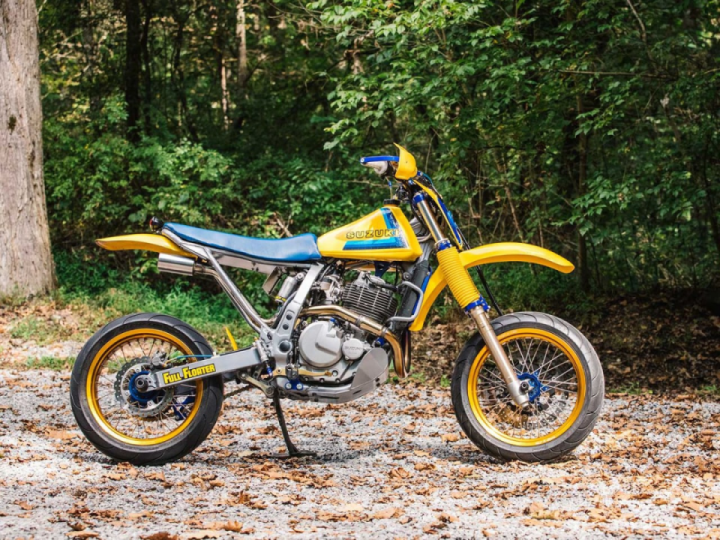 Inspired by the classic Suzuki RM400 manufactured from 1978–1980, but based on a 2003 DR650, Spencer's build blends nostalgic moto style with more modern capability. It combines the parts availability of a bike that has run in Suzuki's lineup for the last 30 years with the aesthetics of a bike that only ran for three years. His creation rocks the stone-hammer reliability and on-road capability of a 650cc four-stroke dual sport with the visual appeal of a '70s two-stroke motocross bike. As a first build, Spencer has figured out how to juxtapose two motorcycles like no other, but he went deeper than just style, updating performance components as well to further enhance this bike's transformation.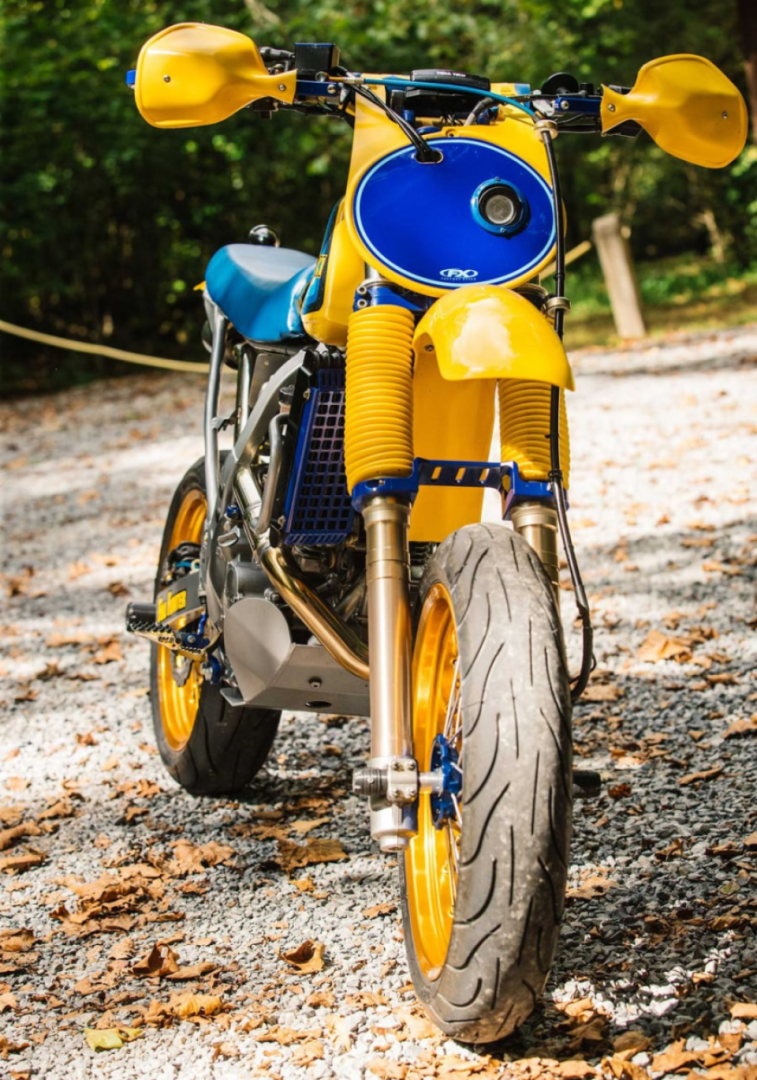 The 17-inch Warp 9 wheels laced up front and rear to fit the Michelin Pilot Power road tires give the old dual sport a bit of a supermoto vibe, while still maintaining the vintage balance. Race Tech internals were dropped into the fork and a new Race Tech shock was equipped in the rear. An FMF PowerBomb stainless header was mounted to the engine, with Parr building a custom tailpipe onto that. A Trail Tech gauge and Motogadget mo.lock key fob unit help remind the rider that this is, in fact, a modern custom. The gas tank and fenders are vintage Suzuki, with repopped emblems ordered online—the final piece completing the visual puzzle.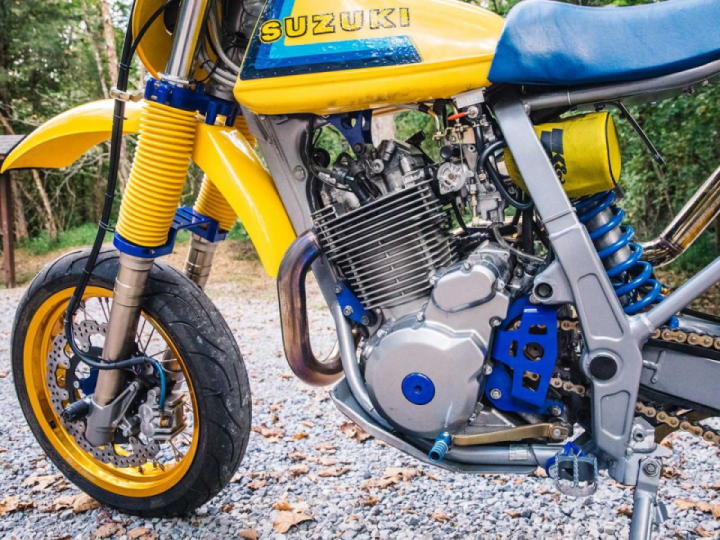 At the end of the tour, the general consensus was that Spencer did too good of a job converting his dual sport into the wild restomod supermoto/MX hybrid. But the vote was up to Joe and Jane Public, and unfortunately most just saw a cool vintage dirt machine.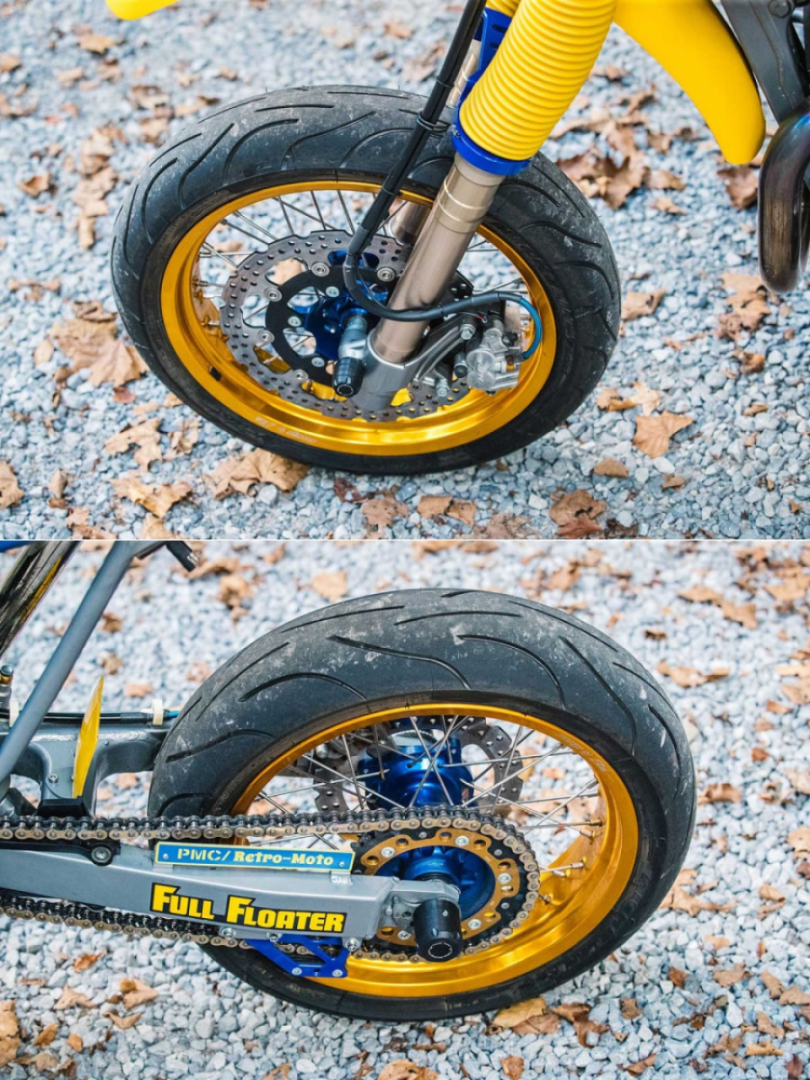 Check on the Built To Ride Tour website for more information as it becomes available and stay tuned for the other incredible builds that took the road to the inaugural Built to Ride Tour!
Sourse: cycleworld