In the 2000s, Yamaha introduced the incredible V-Star 1300. With a sleek, innovative design, the Yamaha V-Star 1300 offers superior features compared to its rivals. This motorcycle is designed to provide maximum comfort, regardless of how long the trip is.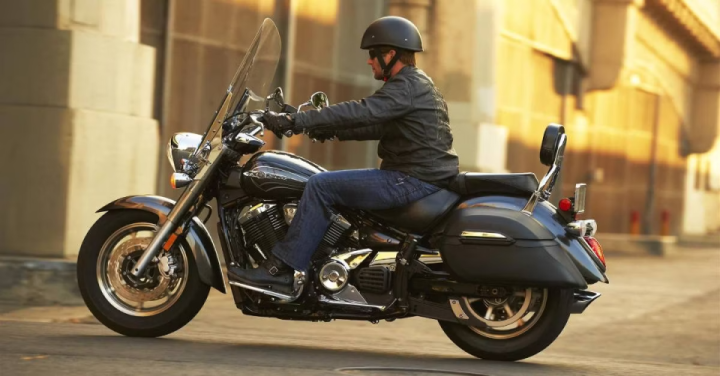 In general, a well-maintained engine lasts 50,000 to 100,000 miles before it requires an overhaul, and this is where the V-star comes in. Inside the Yamaha V-Star 1300 is an engine designed to run for miles! With a capacity of up to 72.5 hp, it is built for the road.
Overview Of The Yamaha V-Star 1300's History
In 2007, Yamaha presented this sleek cruiser to eager fans. Designed as a mid to high-level cruiser, it debuted as one of the bikes with the most reliable engines to ever grace the tracks. The Yamaha motorcycles are specifically designed as cruisers to fit every taste. The 1300 slots into the gap created by the 1100 and the road star, filling in for their shortcomings.
The V-Star 1300, commonly referred to as the midnight star, has earned its nickname as it is a powerful machine. The Yamaha V-Star 1300 was undoubtedly a huge success. In steady production from its debut in 2007 to 2017, the company recorded a solid ten years of successful production. Let's take a closer look at this superior model bike.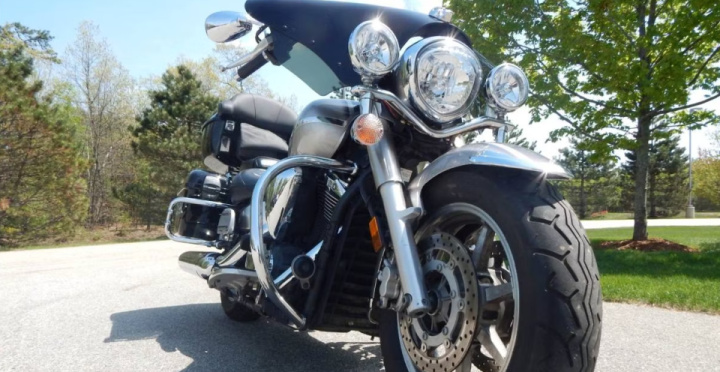 The Unique Design Of The Yamaha V-Star 1300
The impeccable design of the Yamaha V-star 1300 never fails to catch the eye of onlookers. Its sleek outlook is enhanced by a classic modern design that includes a gas tank and a unique two-in-one exhaust. The Yamaha V-Star 1300 is designed as a midsize touring bike, and it comes with storage space totaling 42 liters in each bag structure. It features a low seat height and a low center of gravity that makes it easy to handle the bike.
The attention to detail on the V-Star 1300 is what makes it stand out. It is fitted with an extra-wide clutch and brake levers that offer a firm grip, plus it features a remote adjustment feature on the headlights. It is equipped with steel fenders and two 35 watt accessory light connectors that provide several customization options. The V-Star comes with leather-wrapped hard side bags, a passenger backrest, a belt-drive, and a detachable windshield designed to protect you from the elements.
Yamaha focused on designing a bike for riders who spend their time exploring winding roads, and though the Yamaha V-Star 1300 is considered a mid-level cruiser, this machine is equipped with all the power and comfort of a big cruiser.
Superior Level Engine
A significant source of concern for riders is the engine since most engines are not as powerful or efficient as they seem on paper. Featuring a robust system, the Yamaha V-Star 1300 has the potential to provide all the miles a rider could desire. This superior bike model is fitted with an all-new liquid cool, 60 degrees V-twin engine, with a square of 100mm x 83mm bore and a stroke that both yield 1304cc displacement.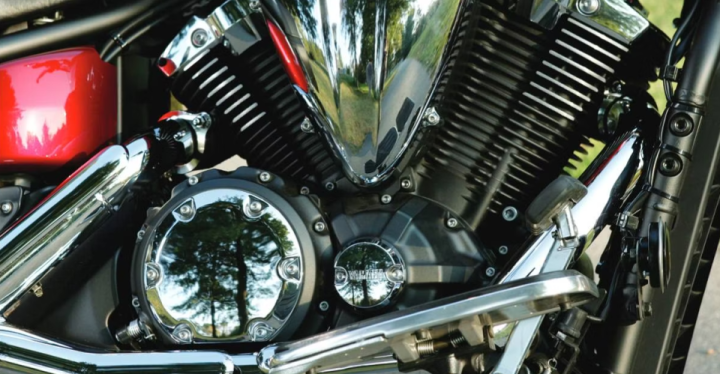 Its liquid cooling feature allows for an unbeatable state of tune and reduces mechanical noise for a much quieter engine. A ton of effort was put in to get a great pulse and excellent sound for this bike; this enabled riders to enjoy the bike without enduring the annoying sound commonly associated with engines. With Yamaha V-Star 1300, high performance and long-lasting power are guaranteed!
Its design combines relaxed riding with impressive stability even at much higher speeds; this was achieved with a compact engine layout, fitted with a belt drive that reduces the number of axles generally needed for a shaft drive. The seats of the V-Star are modeled to offer maximum comfort in the event of a long journey. Its features work to give this power engine a distinctive look and an edge over its competitors.
Value For Its Cost
The Yamaha V-Star 1300's ability to offer value for money is what kept it in stock for ten solid years. No rider wants to secure a bike with a ton of faults and inferior performance, hence the effort of its producers to make this engine exceptional.
The V-Star is designed to offer maximum value for its cost, superior performance features, a distinctive outlook, and an engine that doesn't give a headache!
Final Thoughts
The Yamaha V-Star 1300 is built to offer 50 to 100,000 miles, usually more with its superior engine, making it perfect for interstate or long-distance journeys. Keeping the engine in good condition is crucial by providing enough oil and water in interstate riding.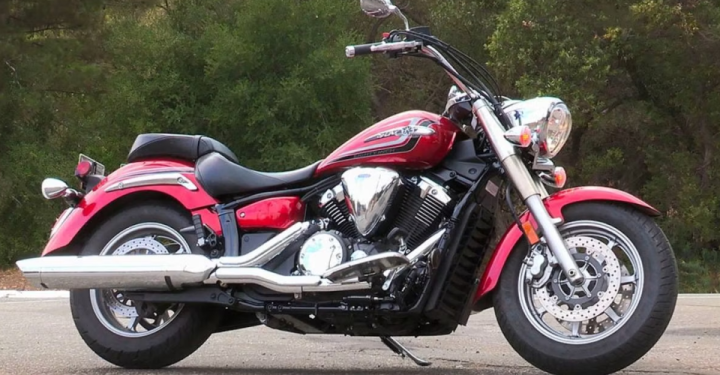 The Yamaha V-star 1300 is efficiently built to offer maximum satisfaction to the rider and their partner, with seats that are designed to feel comfortable.
#Yamaha #VStar #Bike #Moto