A few months back, we visited Nitrocycles' superb range to drool over a Suzuki GS850-based venture that looks seriously rad. Needless to say, the Testillano brothers and their crew are no amateurs when it comes to crafting bespoke works of two-wheeled art.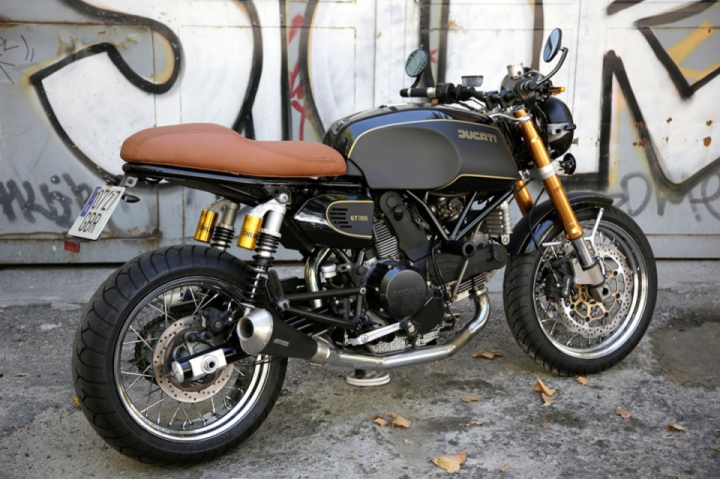 Personally, I can't seem to get enough of their creations, so I'll go right ahead and introduce you to yet another machine born under this Spanish workshop's roof. At its core, the project we'll be looking at today is a 2007 model from Ducati's SportClassic GT1000 lineup.
Bologna's beast is brought to life by an air-cooled L-twin colossus that boasts a desmodromic valvetrain and a healthy displacement of no less than 992cc. This engine is capable of producing up to 92 hp at 8,000 revs, along with 67 pound-feet (91 Nm) of twisting force at around 6,000 rpm.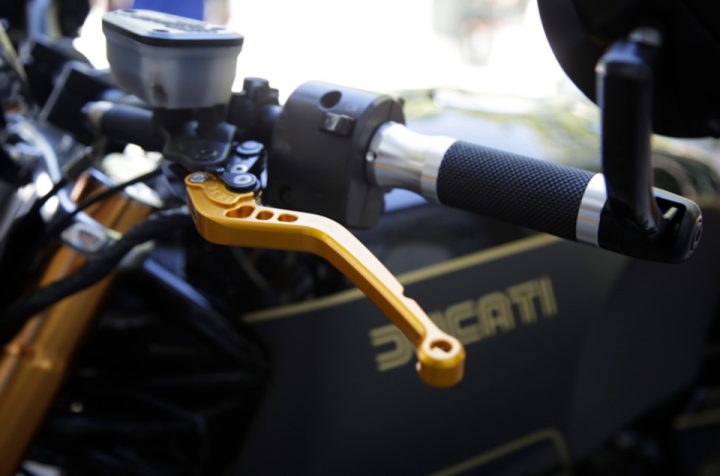 When one such entity landed on Nitrocycles' doorstep, Spain's moto gurus kicked things off by raiding Rizoma's catalog to obtain an assortment of top-shelf aftermarket items. Those include LED turn signals and fresh fluid reservoirs, as well as custom handlebars that wear golden levers, bar-end mirrors and a pair of elegant grips.
To bring about a significant improvement in the handling department, the bike's rear end was treated to dual shock absorbers from Ohlins, while front suspension duties are taken good care of by Ohlins forks. Additionally, the team blessed GT1000's brakes with high-performance calipers and new discs for good measure.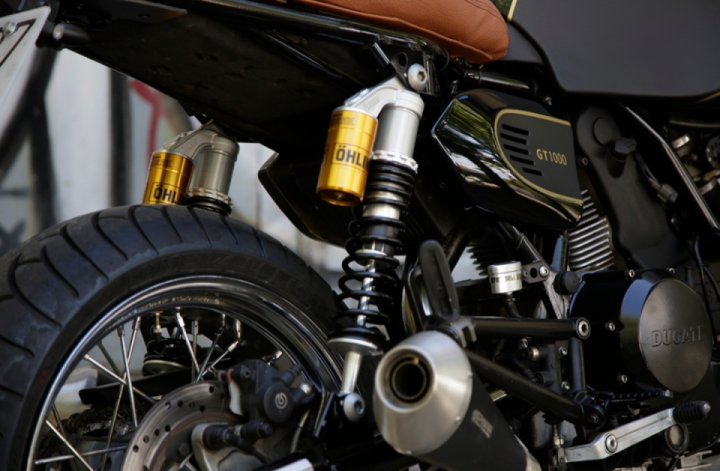 Next, the engine was subjected to a thorough scrub that helps it regain some of its former youth, at least aesthetically. As soon as they had the L-twin looking nice and juicy, the Nitrocycles pros tweaked SportClassic's subframe module to accommodate a tan leather saddle with vintage vibes.
Lastly, the firm drew inspiration from Ayrton Senna's almighty John Player Special F1 race car to create that handsome paint scheme, which neatly incorporates gloss and matte black sections, joined by gold pinstripes and decals.