Building a café racer is no easy process, but a long and hard café racer project can yield amazing results and an even more amazing machine. The fellas at Slovenian ER Motorcycles let their creative juices flow for a commission job in which they decided to incorporate the characteristics of a Thompson submachine gun (compactness, reliability and ergonomics) in their design. And, in that way, the BMW R69S Thompson was built. This custom motorcycle is truly a mechanical work of art as it combines the best parts of certain BMW motorbikes and well-crafted custom parts which fit into the the vision of the designers. Essentially, the BMW R69S Thompson is the equivalent of Frankenstein's monster in terms of the creation process. Luckily, its aesthetics didn't suffer one bit because of it.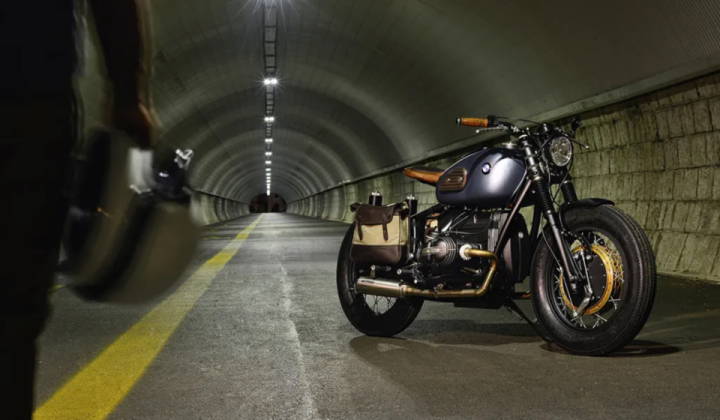 The only part of the R69S which was kept is the recognizable frame. Everything else was changed in favor of the design and function of other BMW bike parts. The engine and transmission were borrowed from the R100 and overhauled for this purpose. Certain parts of the R80 were also deemed suitable for this project, which is precisely why you can see its swingarm and upper triple tree on the BMW R69S Thompson. The wheels are among the parts which were borrowed from BMW bikes, albeit only the rear wheel. It was taken from a R50/5, while the front wheel is a wire wheel from Borani, a company which is very famous for this type of wheels. However, the most appealing change is in the form of the classic BMW Schorsch Meier fuel tank added to the Thompson.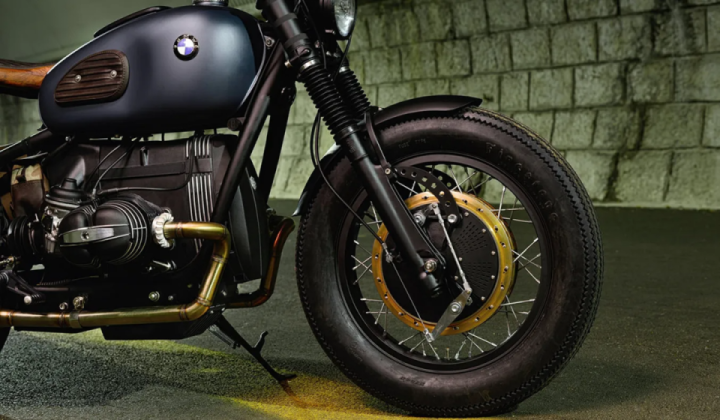 The fenders, saddle bags, exhaust and the teak-wood seat can't be seen on any other bike as these parts were entirely custom made for the purposes of this build. This bike features an entire package of Motogadget parts: digital control unit, ignition system, classic speedometer and push-button switchgear. And as a cherry on top, ER Motorcycles made the perfect choice for the headlight, the Roland Sands Design Vintage Black Ops headlight which fits extremely well with the entire vintage, yet& slightly dangerous, appearance of the bike. After all, it's not called Thompson for nothing.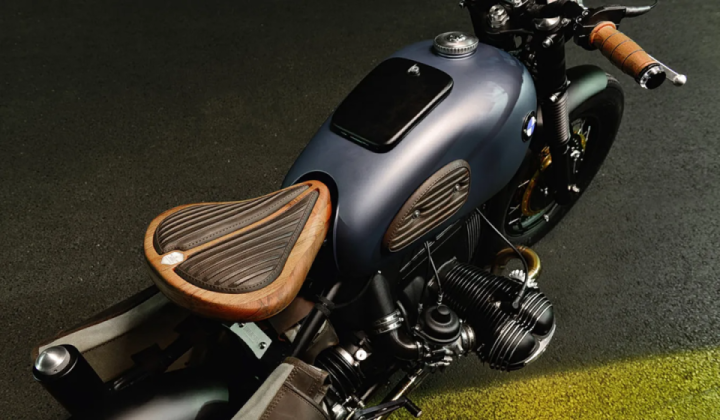 Once again, we see the creation of a café racer brings something quite different to the table as opposed to a run-of-the-mill production line motorcycle, especially due to the fact that riding one of these means that you are riding a truly unique machine.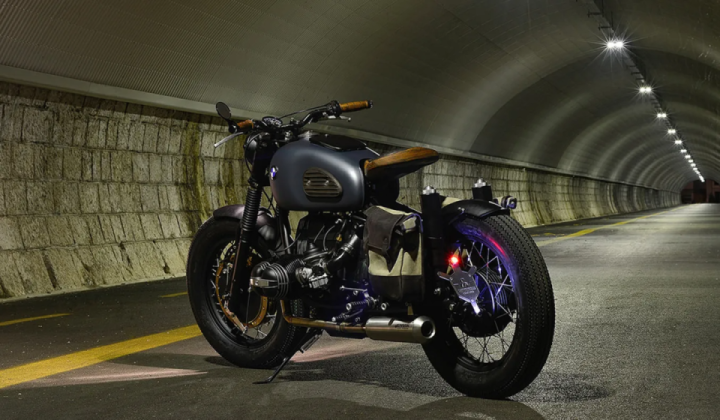 #BMW #Custom #Bike #Moto #R69