No one in the right mind fancies the thought of war. Yet, we are constantly captivated by the notion of going to battle with an enemy, vanquishing said enemy and returning home to a hero's welcome. Humans are odd creatures. Is it the glory? Or the need to exercise that primeval side of us in dealing with conflict? No one knows for sure.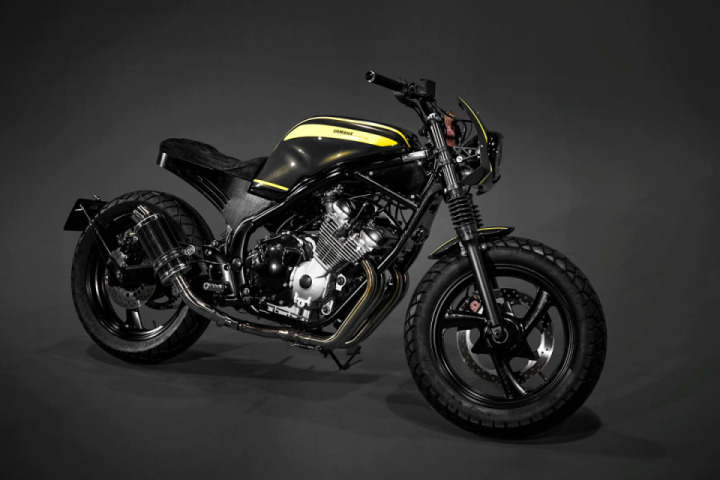 What we do know is that we have no problems whatsoever with a combat-ready, customized Yamaha XJ600 Diversion by the crew at Wrench Kings. The Dutch garage have recently unveiled their take on the iconic Yamaha and have aptly named it, the 'War Zone'. In fact, the team are so keen on the whole idea, they have designed a dedicated film poster to go with the build.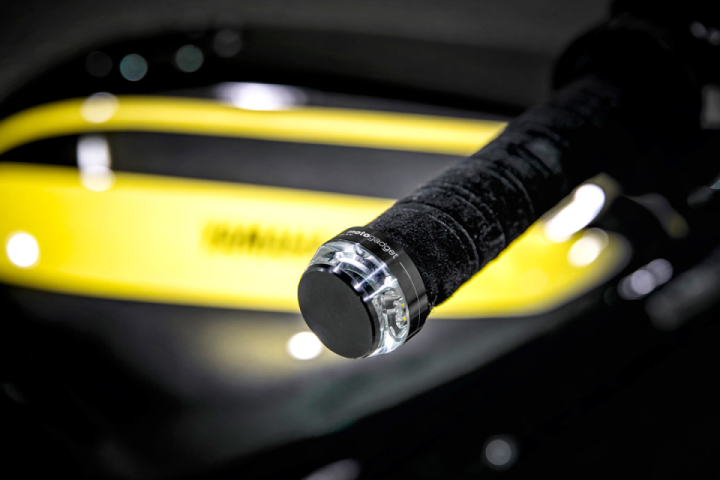 "Lately, we've been working a lot more with companies," explained Wrench Kings owners, Joost and Take. "We build them the best marketing tool you can get: a custom bike. Recently, we made a Moto Guzzi V7 for clothing brand Vanguard and two cafe Yamaha TR1s for moto supply store Voordeelhelmen. At the moment we are working on a type of crowd-funding project with the company Motoshare which will see us make an R1100R tracker which will be rented out for 3 months and then given away as a prize."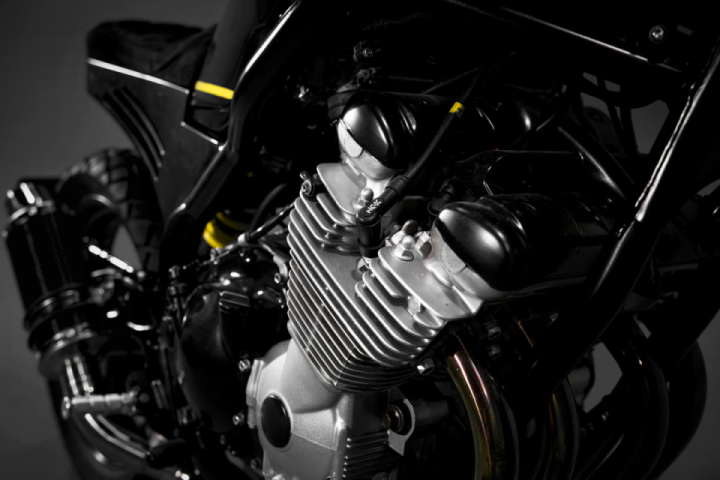 For this particular project, the donor motorcycle came from a customer who got it at an auction in his hometown. "When people ask us what style of bike it is, we usually tell them that it's our style, but if we had to categorise it we'd probably call it a 'modern scrambler'," noted Joost.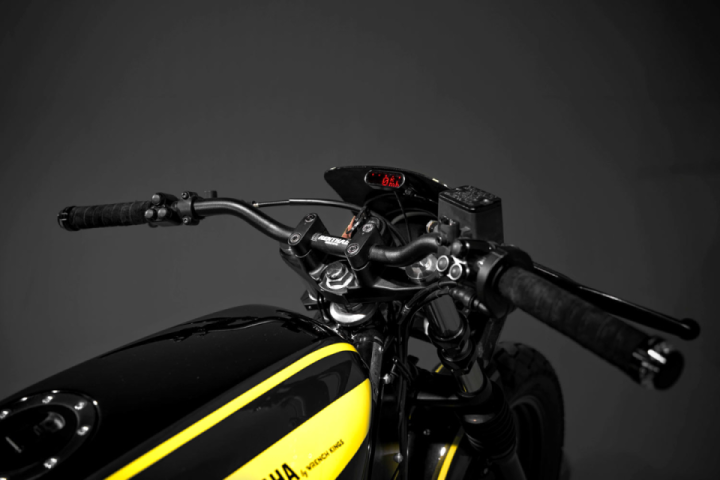 At the beginning of each project, the company has a strict policy of making sure the motorcycles run at optimum performance levels. "Otherwise it's shit in, shit out," chuckled Take. Following that, the creative process can truly begin with the team sorting out the paintjob. "We always take the time to get the lines right, as a 1 millimeter difference could either make the bike look perfect or make it look like an overweight elephant," added Take.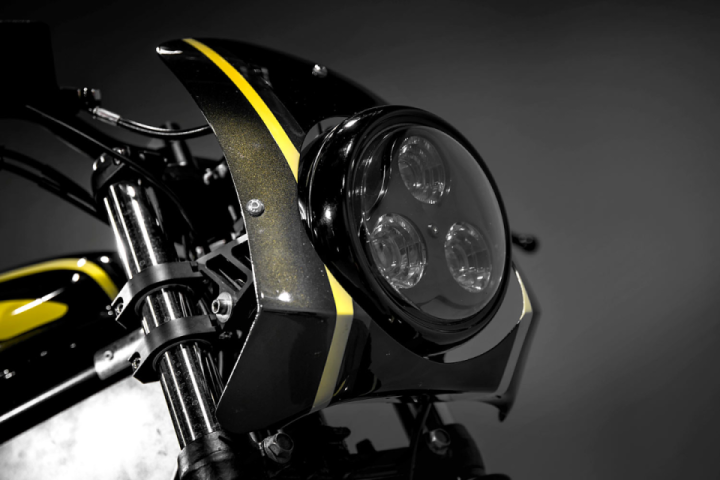 After that, the electronics came into the picture. "In this bike, we replaced all electrics with the Motogadget Blue system, so there's no relays and no fusebox," beamed Take. The duo went on to highlight the new rear frame, based on the idea of an exoskeleton. "The rear frame is one 5mm plate, which removes the need for tube. We designed it all in the Solid Edge software and had it laser cut at our neighbour's shop," said Take.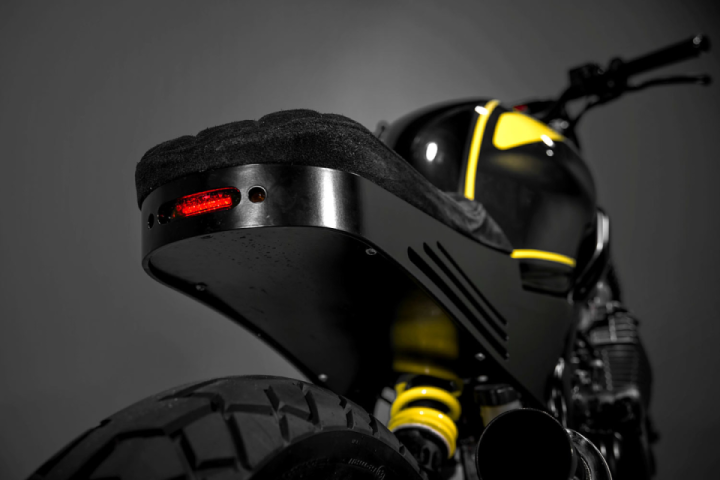 "After this we still had a lot of moulding to do to get it exactly into the shape we wanted, but now it flows beautifully from a smooth rear end into the scrambler's rather bulky petrol tank," he added. "What we like best about the build is its combination of smoothness and roughness. Yes, it is possible. It's a really good ride and as you can see everything is smooth with no wires spoiling the looks."