Honda CRF250L, the first enduro, forest grill and riding
It happened so that spontaneously I've bought a dual sport. It has been an old dream to ride offroad, and in the city too, on a motorcycle with a soft suspension. To go to the forest, get some fresh air, fry sausages, ride and have a good time. You can find a small photo and video report from the trips below.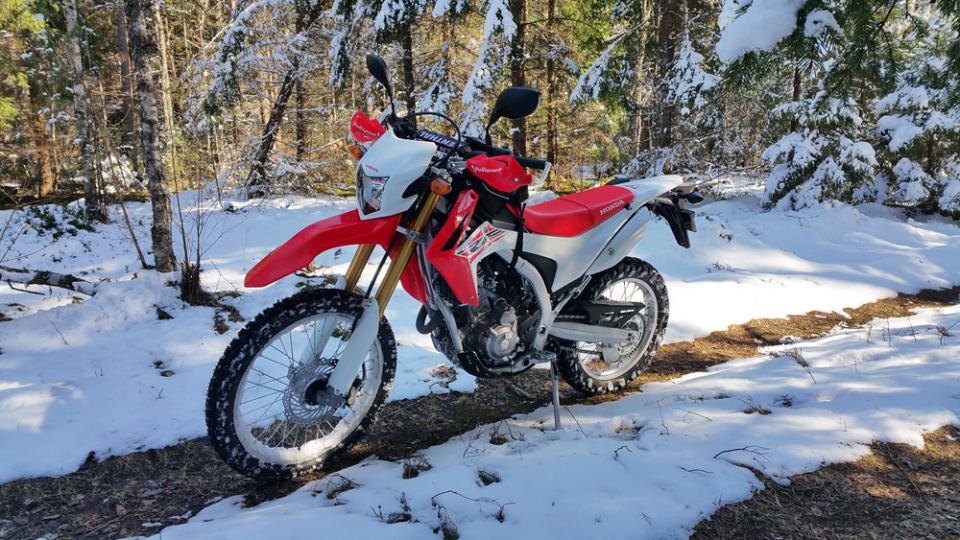 A new motorcycle accidentally turned up at the official dealer for 80% of the price, I had to find the necessary amount very fast and buy. I put only the protection of the bottom and handles.
This year winter was prolonged, so I had to take the motorcycle by a minibus, and put in a garage, in addition, I had no enduro equipment yet. Shortly I bought boots, body protection and jersey.
The first ride took place on April 2, the temperature was about 8 degrees. My friend Mike agreed to get me to the forest.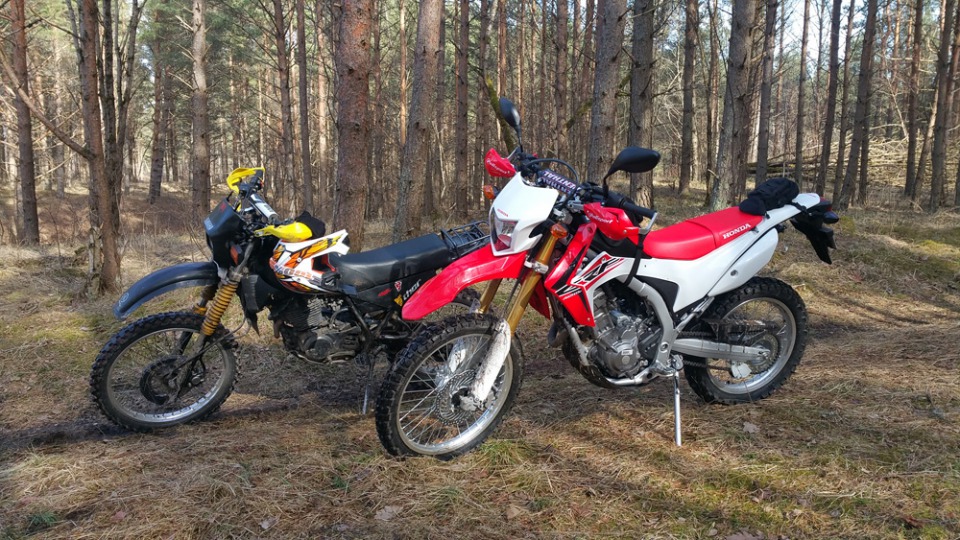 After my offroad riding started, I realized, that it's really hard to drive on unstable surfaces. I had to work with your hands, feet, catch the handlebar constantly. A couple of times I fell in the mud, bent the handlebar a bit, which I managed to straighten myself. Dual sport tyres were filled with the dirt fast. But we learn from our mistakes. More practice and everything will be fine.
After that I went out several times to drive around.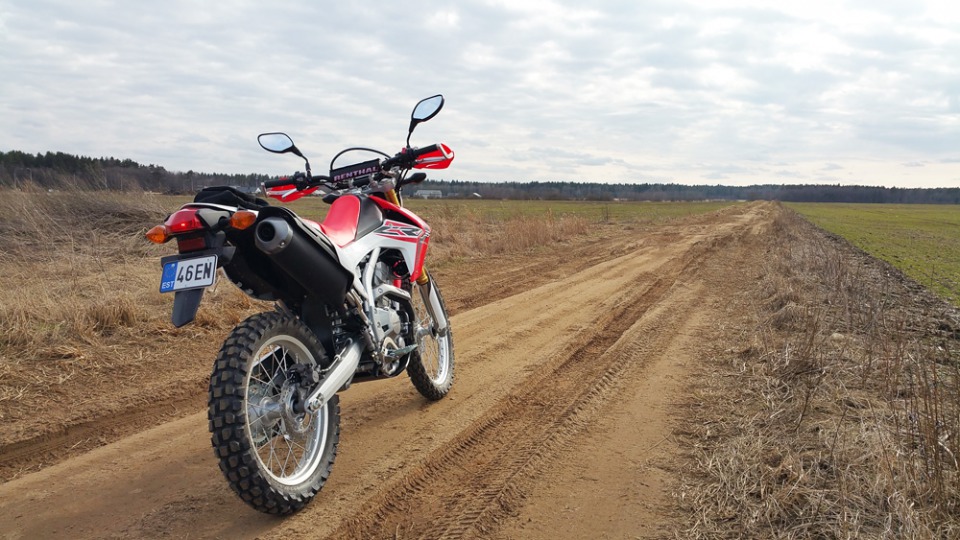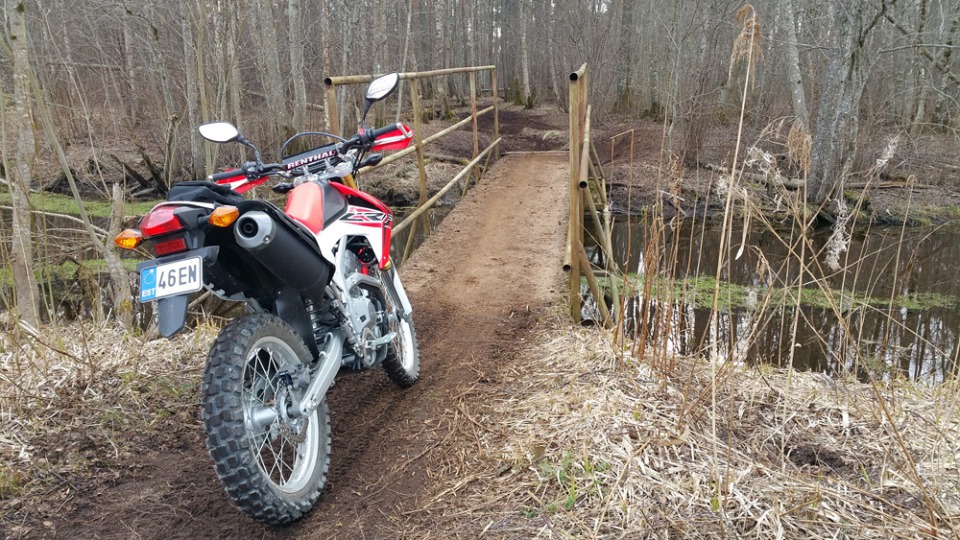 In the mid April it got colder and snowy. On Friday the temperature was about zero and I decided to go to the forest, taking a little snack with myself. It was dry on the road and I reached the forest fast.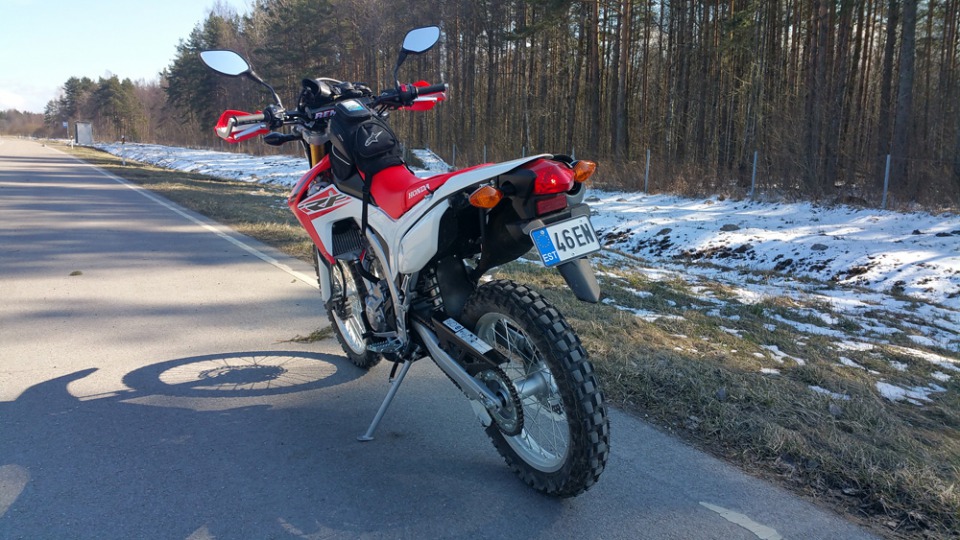 I was rarely in the forest, so I just went deep into to find a nice place for parking. Quickly I found where I can stop and I started the fire.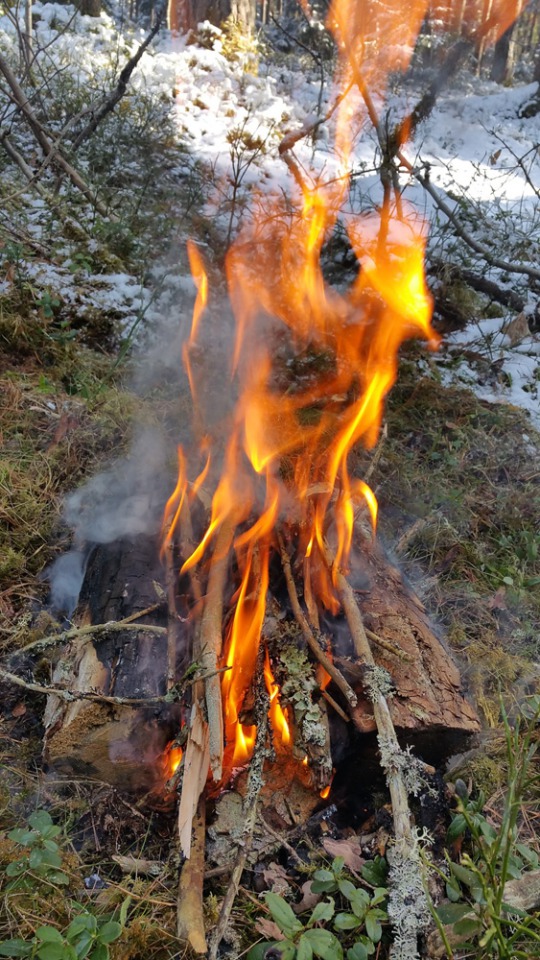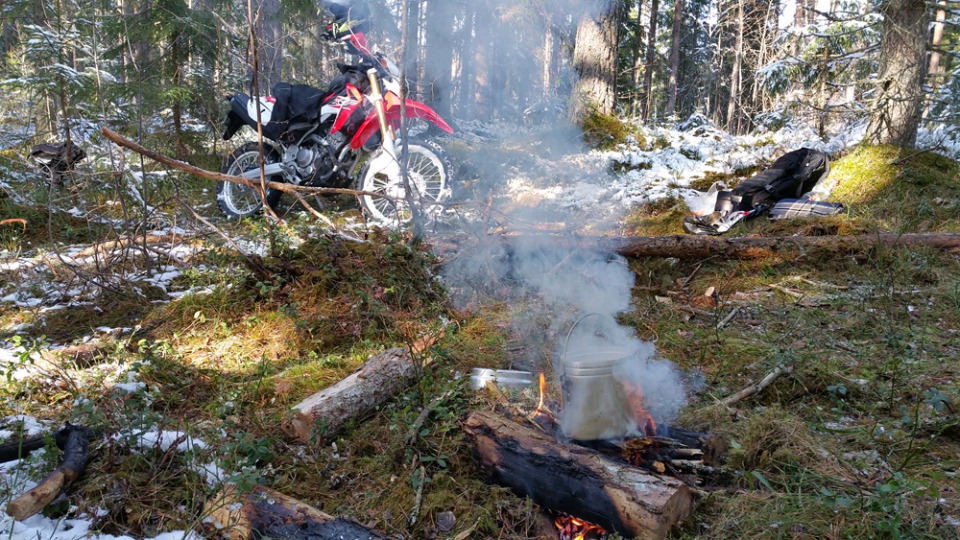 It was a beautiful day. The sun was shining, there was a little snow and almost no wind.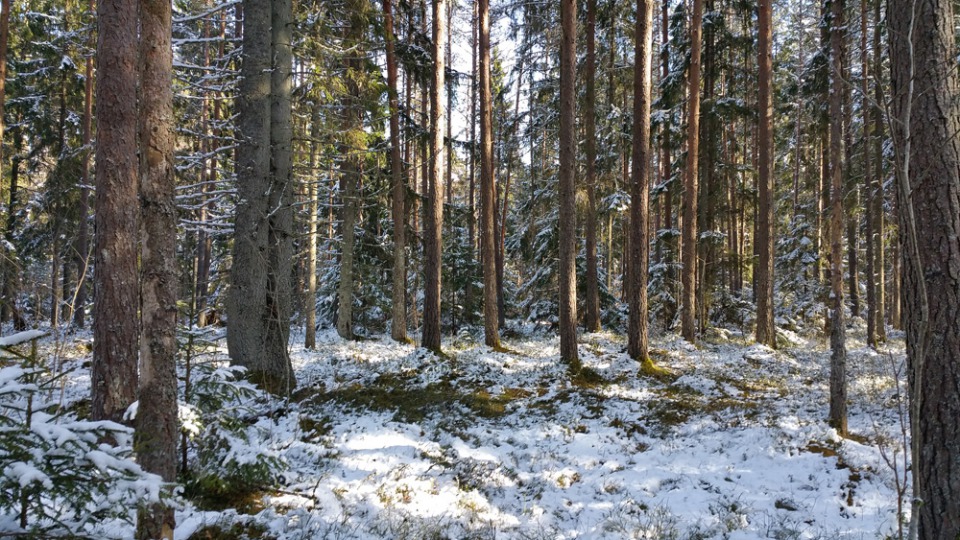 Unfortunately, there was no decent camera. I just wanted to walk and take photos in this forest. After eating a couple of sandwiches, I threw potatoes on the coals in foil and put the teapot.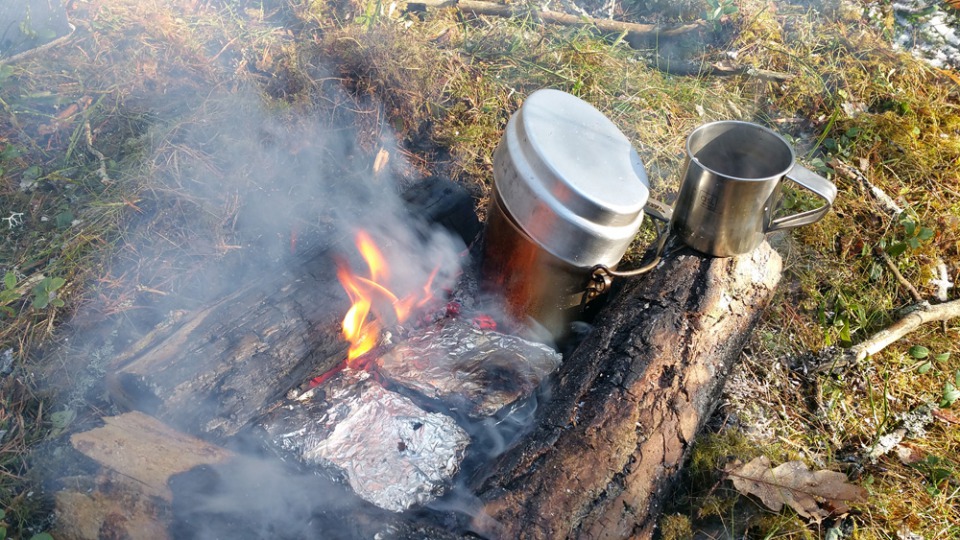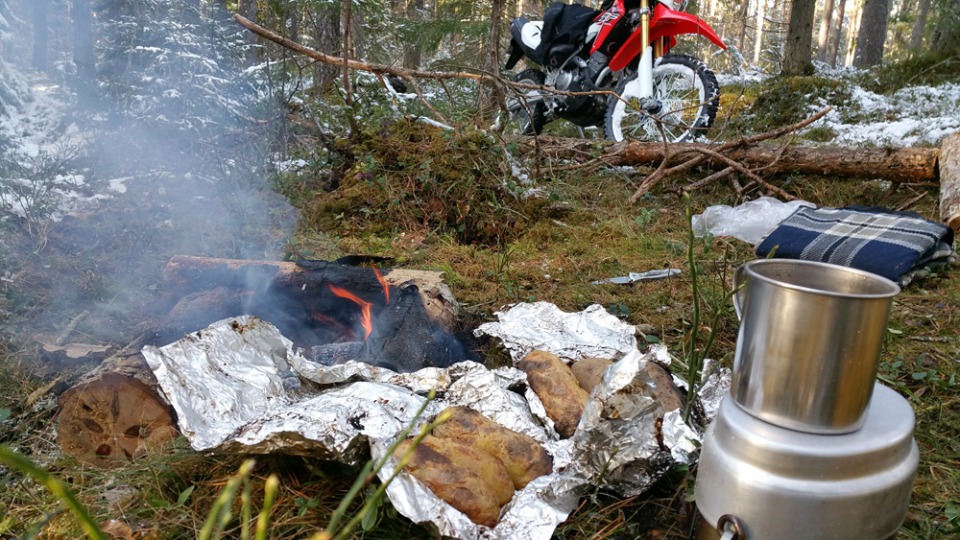 While the dinner was cooking, I was just sitting alone and enjoying nature. The moment when you do not think about anything.
After a snack and having drunk tea, it was time for me to go home.
The weather became warmer in May, I tried to ride out as often as possible in order to run out the motorcycle.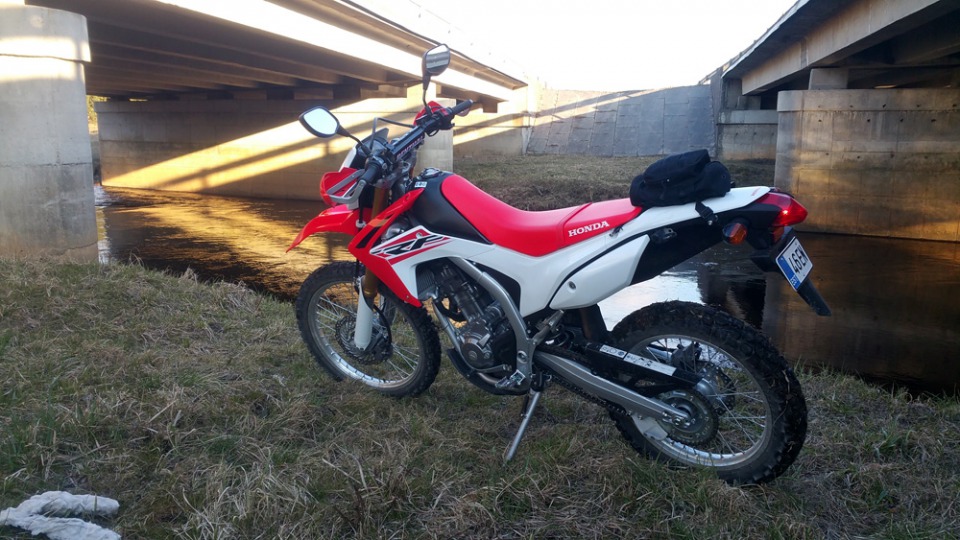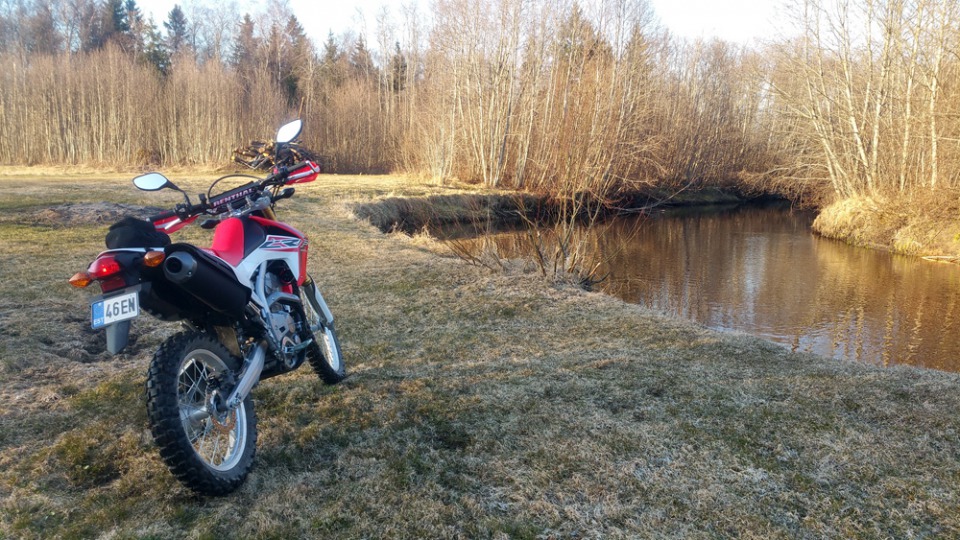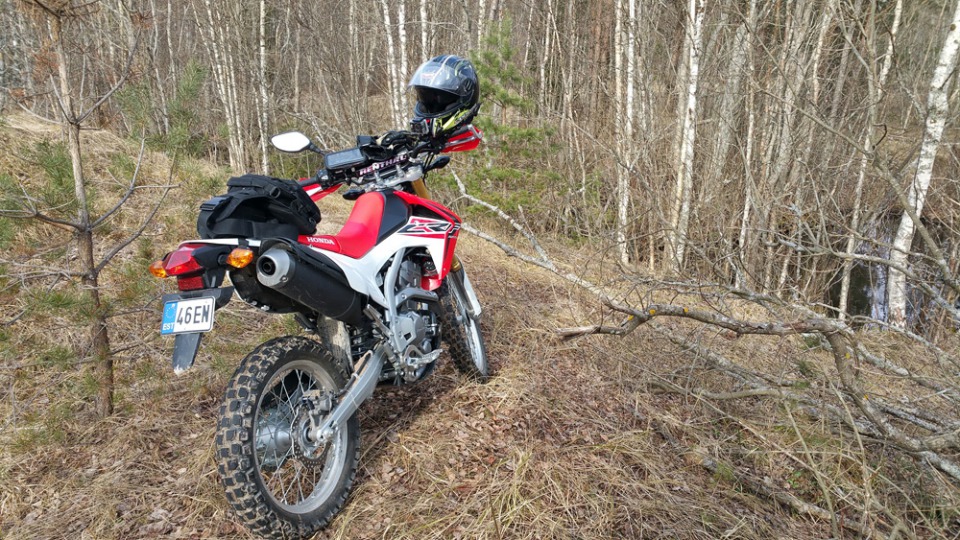 There are some more photos and videos from enduro riding below.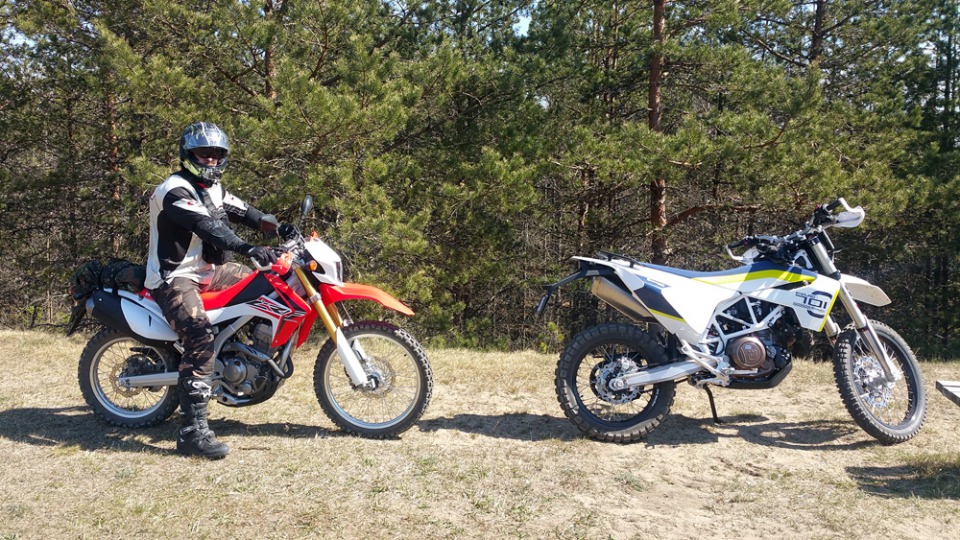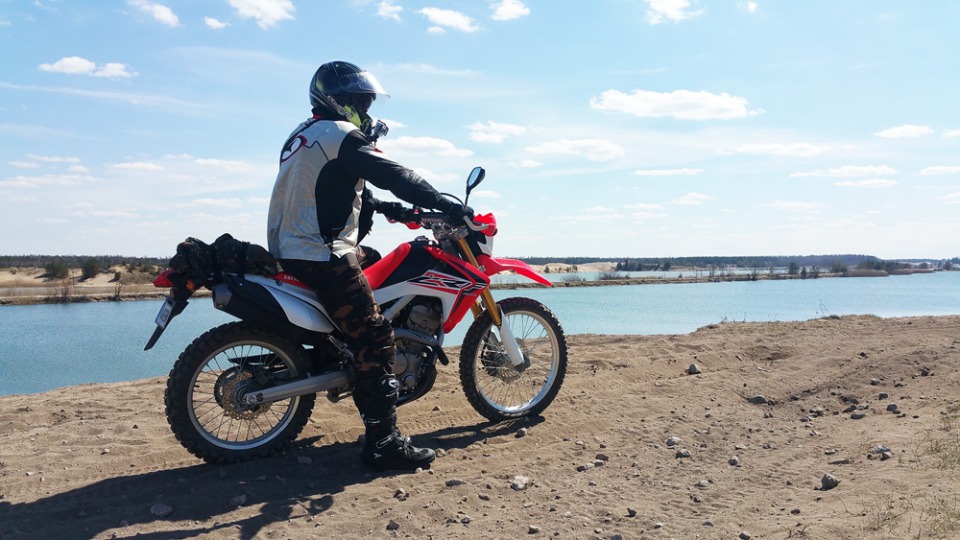 This is an excellent option for the city and easy off-road. I will continue to ride it on and share photos and emotions with you.
Thanks to all
0


Follow
5.3K