The purpose of a three wheeler may not be understandable for many people, but Yamaha NIKEN at least impresses with its design and technology.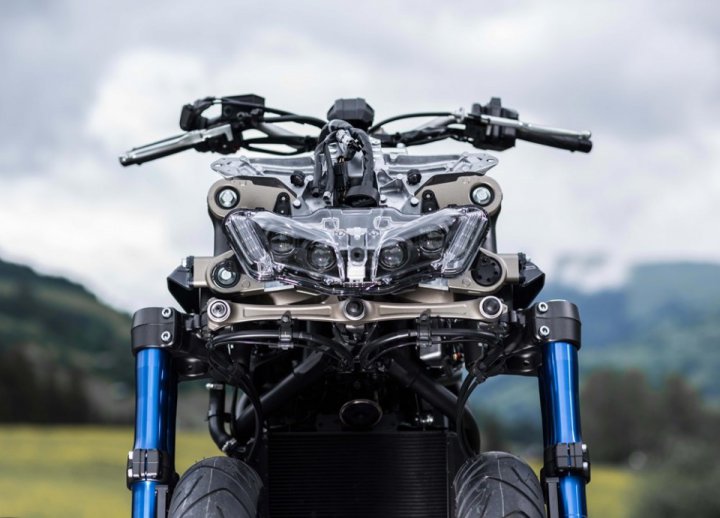 For sure, Yamaha NIKEN will occupy its market niche in Europe, where such vehicles are very popular.
We offer you a real "naked" motorcycle - Yamaha NIKEN without a body kit.