BMW bobber created by Galaxy Custom, one of Bulgaria's finest custom motorcycle workshops.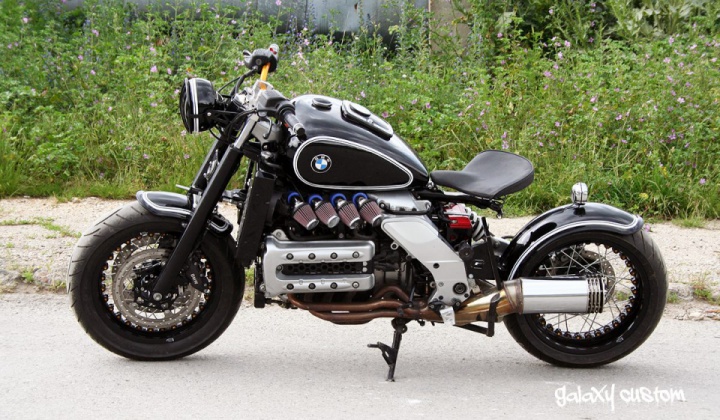 The Flying Brick is an ageless BMW and one of the iconic sport-tourers of the 20th century, but the bike's excessive weight prevented it from becoming one of the leading machines in its class. Still, even with is underpowered engine (for the weight, that is) the BMW K1200RS is still an enjoyable motorcycle many riders take pleasure in taking around long round-the-continent trips.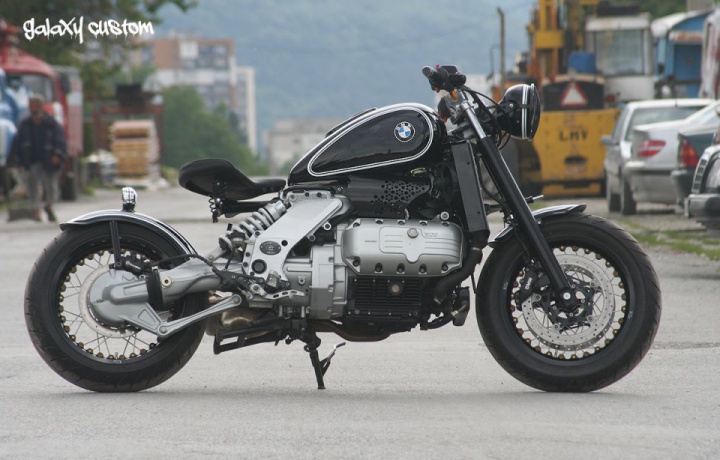 Well, this Brick is no longer going to see the North Sea and bathe in the Greek sun in the same journey because it was "frankensteined" into an entirely different beast. Galaxy Custom took good care of it and delivered a sweet and radical bobber that's perfect for a hard ride around the bends.

As you can expect, GC removed everything that was not essential for the final project, and this also includes the rear subframe. In the good tradition of Galaxy Custom, the seat is now a retro-looking sprung leather piece resting on a minimalist support attached to the chassis.
This leaves the rear end empty and adds more character to the bike, especially as the builders made a bespoke rear fender from sheet metal and installed a large round taillight on top of it. The shaft drive swingarm appears to be more massive thanks to all the free space in the back of the motorcycle. Naturally, any questions related to a pillion passenger is superfluous.

One of the aspects we also liked about the work Galaxy Custom did on the K1200RS is the fact that they managed to add a lot of personality to the bare machine using various pieces of metal formed into shapes that match the build perfectly. Instead of adding ready-made parts or bling, Galaxy Custom went for a more hands-on approach, punching and drilling holes in sheet metal of varying thickness to reach the desired structural or aesthetic result.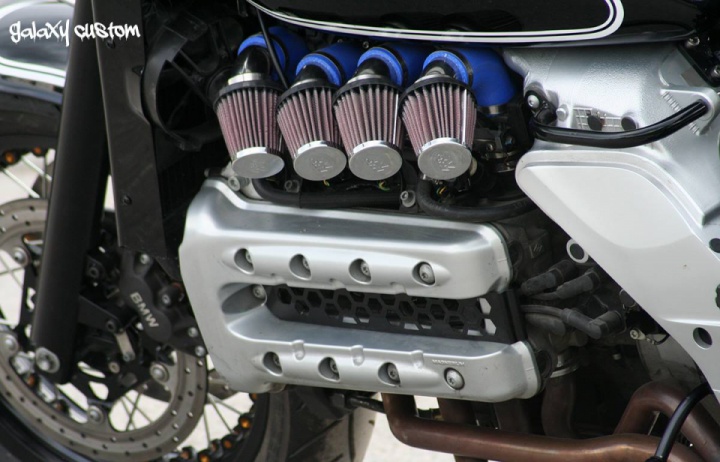 The exhaust silencer is also a custom job and it reminds us of SuperTrapp cans. Also, a nice, evil touch is represented by the four conical air filters installed instead of the stock breathers. Enduro footrests and sporty rearsets are yet another modern element. Even though GC does not give too many details, we suspect that the bike has Borrani rims.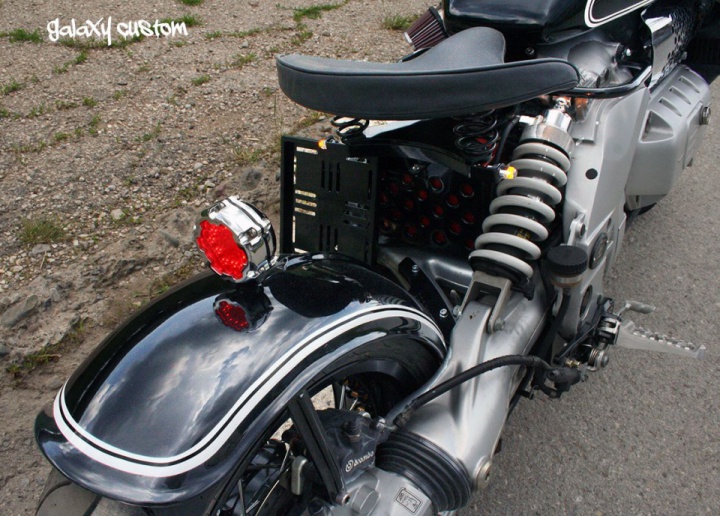 LSL handlebars received retro grips complemented by modern bar-end turn signals, while the vintage fuel tank and headlight are accented with BMW's traditional white pinstripes. It was lovely to see that Galaxy Custom kept the stash in the tank, too.

With all that was removed from the bike, the K1200RS might brag now on a better power-to-weight ratio. Even though the Flying Brick will most likely feel a bit too heavy for ever, at least, this one is a sworn head turner.
Credit:autoevolution