The annual BMW Pure & Crafted is a gathering place for people who love unusual motorcycles, not just BMW brands. This year the event was organized in Amsterdam. One of the show's most appealing motorcycles was the Indian Scout 101 1928 by Bernard Elflein from Herzbube Motorcycles.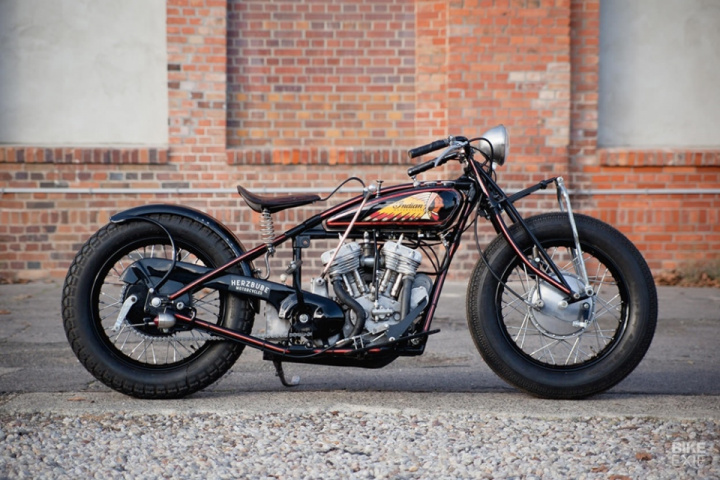 Bernard owned the Indian Scout motor for 14 years. He has an interesting story. In the past, when Germany was still divided into two countries, the motor served on a tractor in East Germany, and the rest of the motorcycle parts were forever lost. After the fall of the Berlin Wall in 1989, a professor of philosophy bought an engine and saved it from a landfill. He took it home, but somehow the engine fell on the child's foot. The professor decided to sell the motor, and Bernard bought the unit.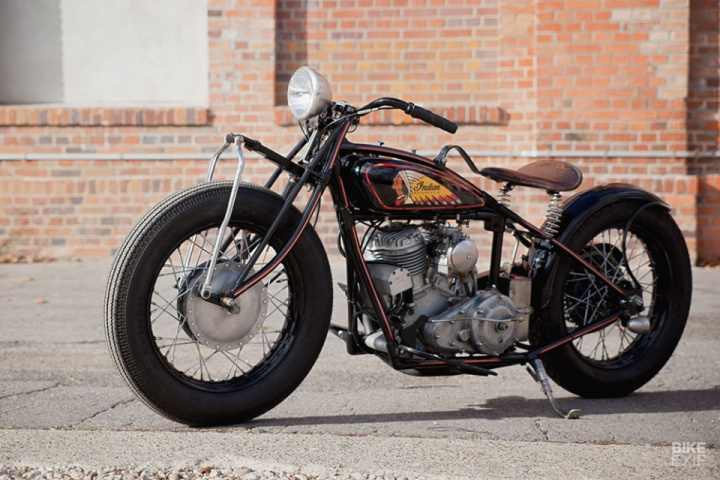 Around the old motor, Bernard created a completely new motorcycle. He decided to find the original frame, fuel tank, and fork. The engine has undergone a major overhaul. Bernard used the H-D WLA crankshaft, which was a popular stunt in the 1940s. The engine now has automobile pistons. The working volume is 750 cm3.
On a motorcycle, many components are non-standard: the EMW steering wheel (Eisenacher Motorenwerk), the 1960s H-D Ironhead hubs, and a home-made saddle.
Seven years ago, Bernard built custom for the client, but he had problems with finances, so the motorcycle remained with the master.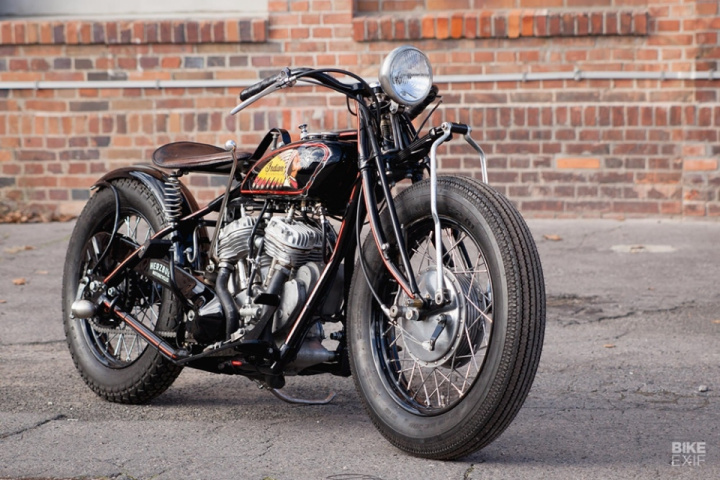 Bernard took part in the race "Auerberg Klassik" (climbing the mountain). In the process, there were problems with the clutch, so there was no question of victory, but had a great time and drove the old man.
So, nine decades later, the motor continues to run. The mileage of 5500 km is indicated, which is a bit strange, given the tractor history.
Photo credit: Bike EXIF