This XJR 1300 is the result of a collaboration between Ken's Factory and Iron Heart. The first one is a chopper builder from the USA. The second is a "heavyweight Japanese clothing brand, aimed initially at the Japanese motorcycling community."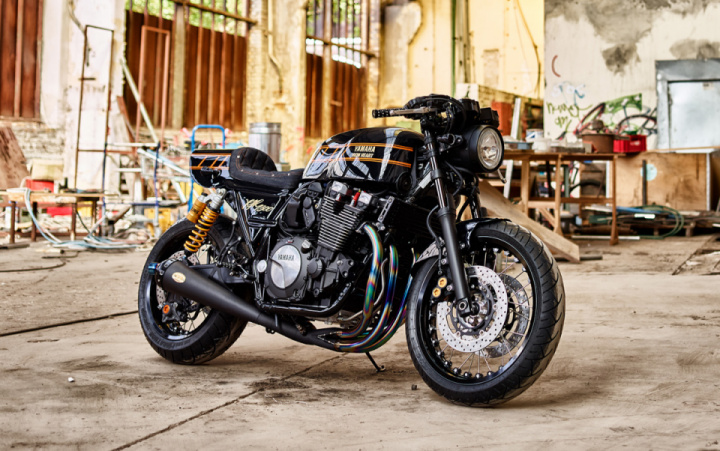 On the Yard Built XJR1300 Iron Heart with great technical expertise from Ken's Factorу, the full clock housing, front and rear arrows, knobs, front headrests, front fender and footrests. The lightweight Kineo rims can be fitted with tubeless tires of different sizes and the Semuraubri Magura change the driving position. As expected by a denim specialist, the saddle is handmade with 21-inch denim, and fastened with silver rivets.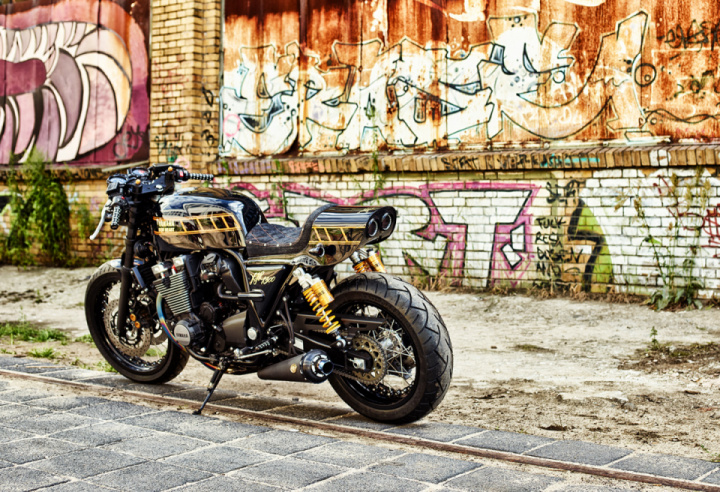 The magnificent titanium manifold comes in the two custom stainless steel mufflers to give the right sound. The motorbike livery is an intense blue indigo, with Speedblock graphics and threads. The Yamaha and Iron Heart logos and motifs are elegantly made in gold leaf while the Speedblock graphics and the stitches on the saddle are orange, the color of the brand Iron Heart.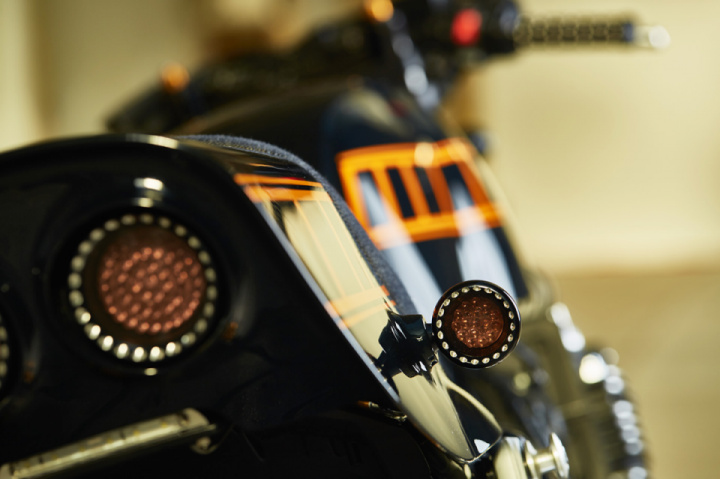 All the modifications introduced by Ken's Factory have been achieved without cutting or welding to the chassis. The customizer will distribute a complete set of aftermarket components to enable all bikers to replicate a really special custom.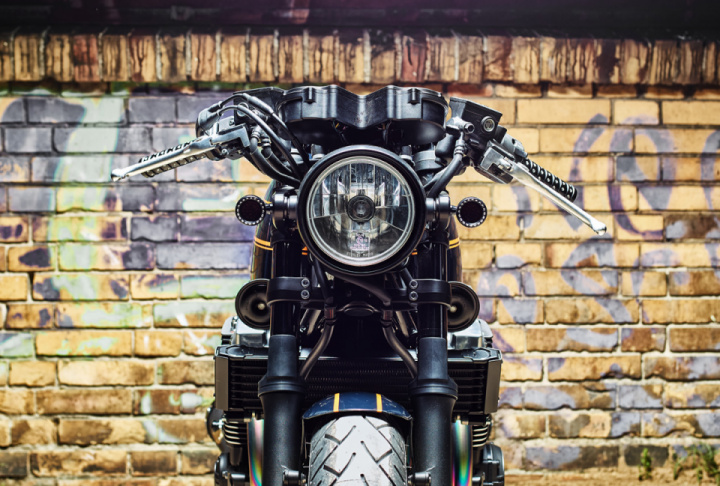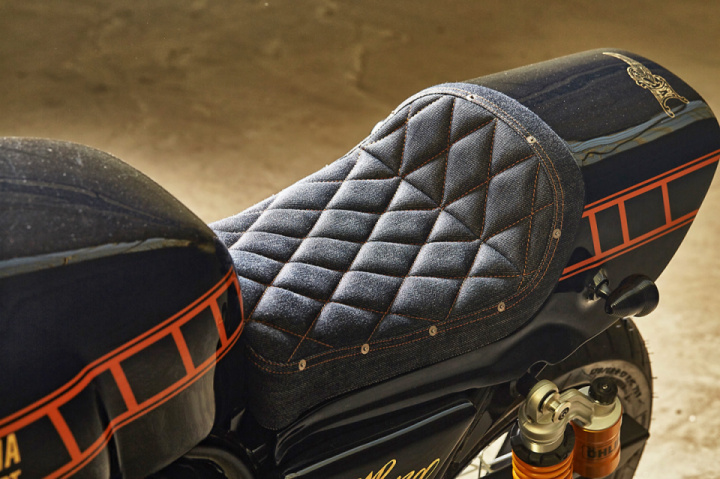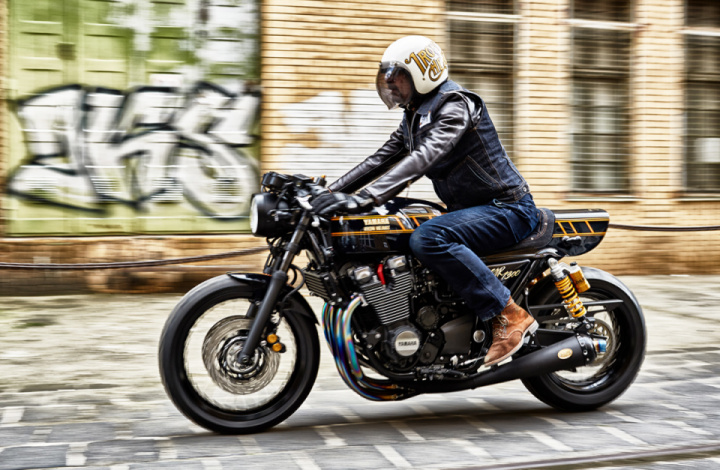 #Yamaha #Custom #Bike #XJR1300 #Moto