Harald Geiling runs the Roadrunner Bikeshop over in Mainz, Germany, selling motorcycles and also doing a lot of frame repair. Somehow or another, the idea of building a V8 motorcycle entered Harald's mind and being more of a doer than a dreamer, that's what he did.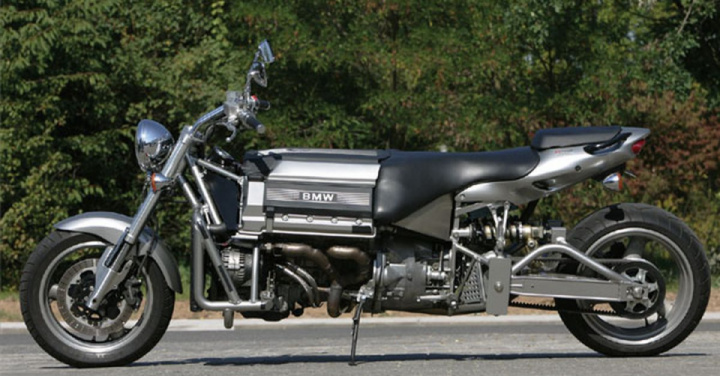 He bought a 4 liter V8 from a BMW 740i, and squeezing time in over a period of four years, he made the motorcycle pictured here. The engine is stock and produces 286 hp and 300 foot pounds of torque. The exhaust is an 8 into 1 running through a Kawasaki muffler. The radiator comes from a Volvo 340. He built a two speed gearbox which powers the belt drive. Wheels and suspension are modified pieces from various Kawasaki's.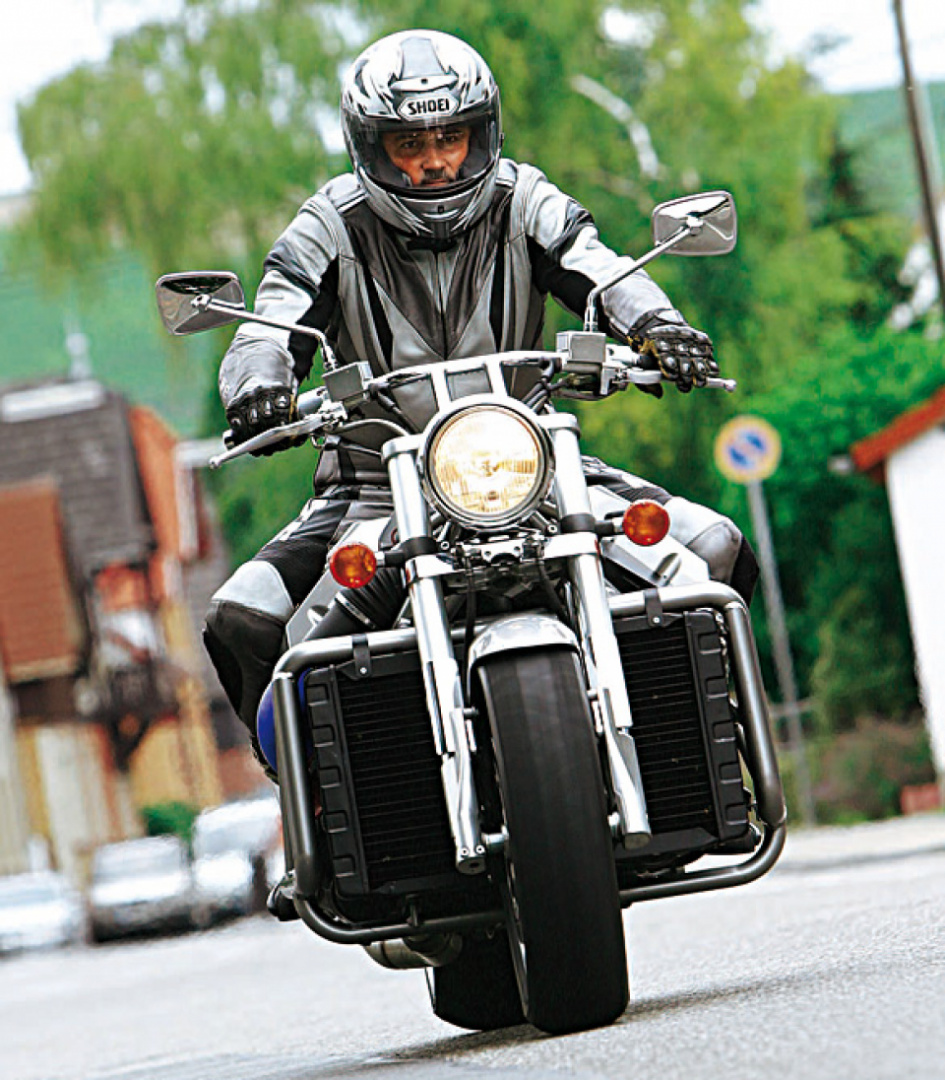 Specification:
Engine: water-cooled eight-cylinder four-stroke, 90-degree V-engine, two overhead camshafts, four valves per
Cylinder, injection, controlled cat, mechanically operated single-disc dry clutch, two-speed gearbox, timing belt.
Bore x Stroke 89 x 80 mm
Engine capacity 3982 cm3
Compression 10: 1
Rated power 210 kW (286 hp) at 5800 rpm
Max. Torque 400 Nm at 4500 rpm
Chassis: load-bearing motor-gear unit with auxiliary-frame, Upside-down fork, Ø 43 mm, dual swing arm, two spring legs, double front disc brake, Ø 320 mm, six-piston calipers, rear disc brake, Ø 220 mm, two-piston caliper.
Cast aluminium wheels 4.50 x 18; 9.00 x 18
Tires: 160/60 ZR 18; 240/40 ZR 18
Dimensions and Weights wheelbase 2250 mm, weight 490 kg (1100 pounds).