Swiss-MOTO bike builder Urs Erbacher and his team from Fat Attack Custom Bikes tore-down, customised and re-built Victory's HAMMER S in a period of only 4 days – resulting in a drag-inspired cruiser with an Erbacher signature twist.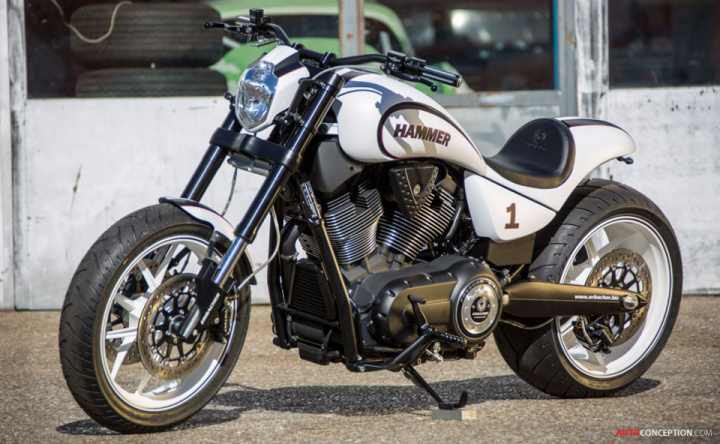 Launched in the US back in 2005, the Victory Hammer was the first mass produced motorcycle to feature an ultra-fat 250-width rear tyre mounted on an 8.5-inch rim. The six-speed overdrive transmission was also a first in production big-twin cruisers. The 2014 Hammer Sport still features all the core features of the 2005 original coupled with Victory's 106 ci (1731cc) Freedom V-Twin motor, which generates 104 ft lbs of torque.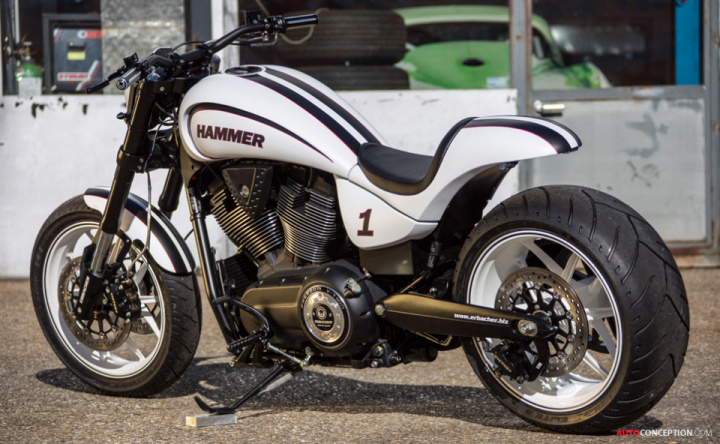 Swiss bike designer Urs Erbacher is also a three-time Dragster FIA European Champion in the Funny Car class, three times European Champion in the Top Fuel class, and a successful international drag racer in Europe.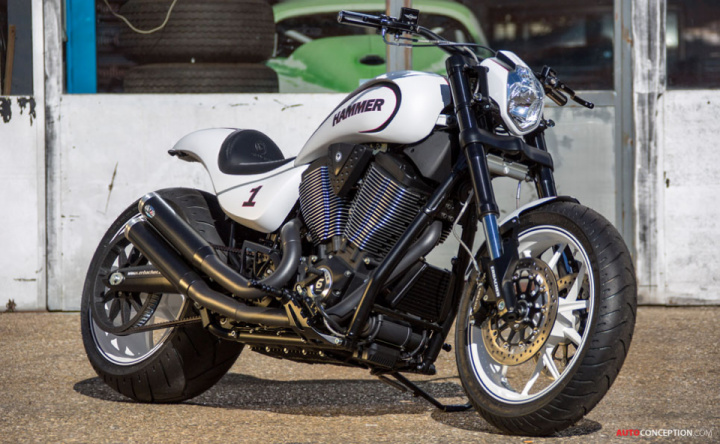 The conversion work began by shortening and re-moulding the petrol tank, removal and re-modelling of the rear subframe, followed by the creation of an all new one-piece seat and tail unit, which give the bike a shortened stance without altering the stock chassis geometry. One-off handlebars and slimline controls add to the detailing. A custom headlight assembly has cleaned up the front end and new white paint has been laid over airbrush work. The tuning has been taken care of by new EU legal mufflers and custom made manifolds.