Matias Corea is the man behind it all. As an avid adventure rider and bike builder, he was the perfect guy to build such a lovely and classy motorcycle. After his 20,000-mile journey from New York to Argentina Matias got a pretty good idea of what he really needs out of an adventure bike.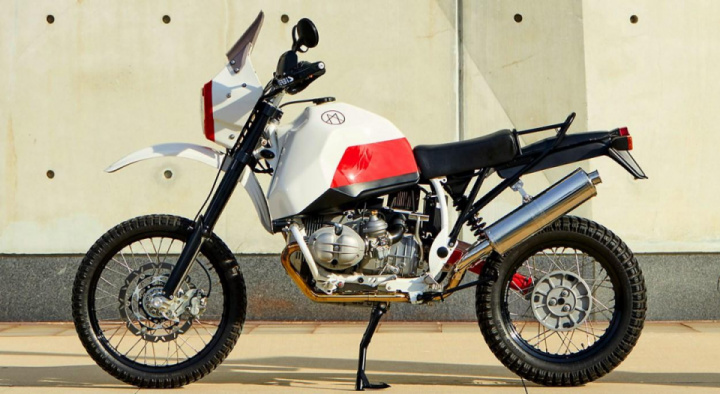 The Myth BMW R80 G/S
Corea is not the first to build a serious adventure bike out of an 80s BMW airhead bike. The whole bike was built around the idea of how easy it would be to repair while on the road/trail. To that end, Corea says, "That mindset changed my perspective on what is a cool choice and what is a good choice."
The changes to the BMW R80 G/S are beyond extensive. In fact, to call them changes is probably disrespectful to the build. These aren't "changes"; this is a whole new thing.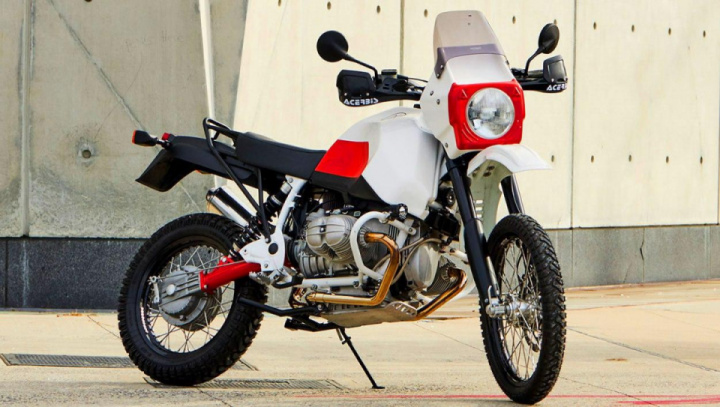 R80 G/S needed more power
Acceleration equals safety; this is simply a fact. The Myth 001 got a full engine rebuild and bore. The displacement grew from the stock 797cc to 1001cc. The rear hub was swapped from 50 to 72 hp on the rear wheel. He put new high-compression pistons, oversized inlets, and exhaust valves, and the crankshaft, rods, and flywheel were all seen to give better throttle response. He also threw some larger carbs on to feed more fuel for all this new power.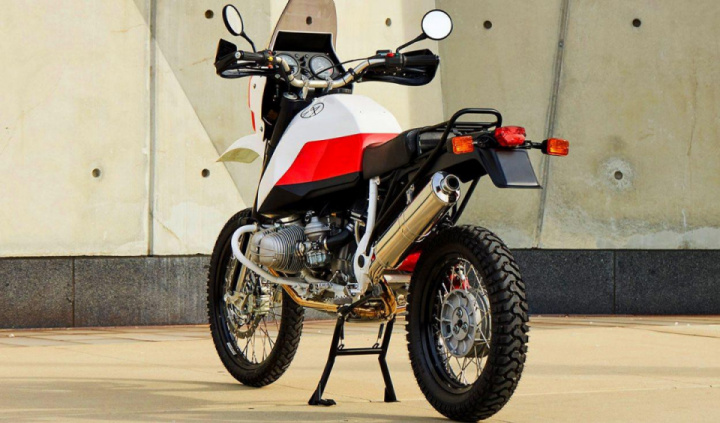 Stability was key to this build
With great power comes great responsibility. This is doubly true for motorcycles. Corea needed to add some stiffness to keep things tight with the new-found power. According to Silodrome, he added several reinforcement plates to the frame to keep it stiff. He also rotated the sub-frame and added a luggage rack. What's an adventure bike without a luggage rack? He added a custom-made swing arm that is 4 inches longer than the stock arm.
The 80s front end needed to go. Corea used an open chamber WP fork that supplies a lengthy 9.4 inches of travel. Of course, the front brake had to go. Its departure made way for a four-piston caliper Brembo; while the rear drum brake was kept, it was flipped vertically to protect the mechanism from debris.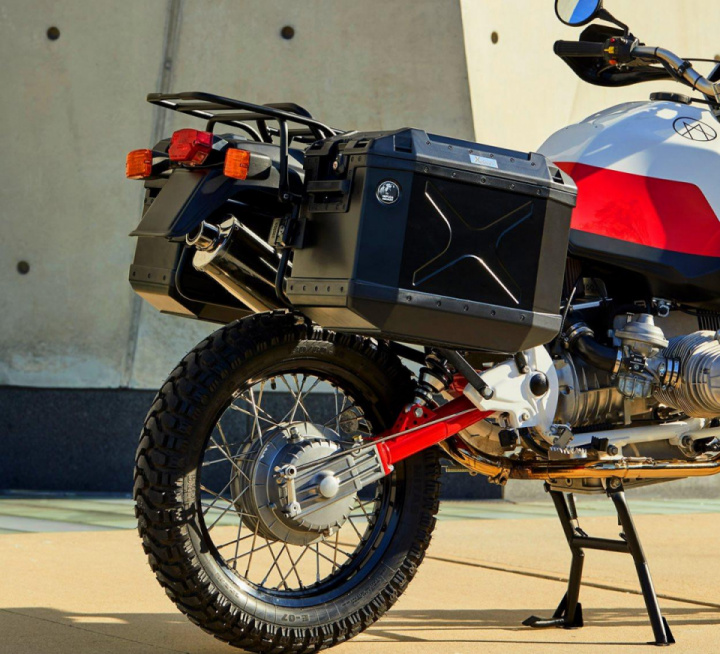 Going the distance
The big tank had to be added to ensure better range. The Myth got a massive 11.3-gallon tank from HPN, which are the same people who built the 80s BMW Dakar tanks. He left a bit of tank unpainted in a flurry of cleverness and badass design to check fuel levels with his own eyes instead of a fuel gauge.
The list of custom and performance bits goes on and on. The thing that makes this bike so incredibly cool (other than its looks) is that every single decision was made to make the bike more useable for the trip he has planned. To make something this practical look, this beautiful is like singing Beethoven as a working sea shanty; it doesn't seem possible for something so beautiful to be this utilitarian.