Built by Mike Coy of Gas Monkey Garage, this is the famous "Hondo"—a 1972 Honda Mini Trail 50 motorcycle that was transformed into a mean-looking trike as part of Richard Rawlings' "Motorcycle Mayhem" bike build-off.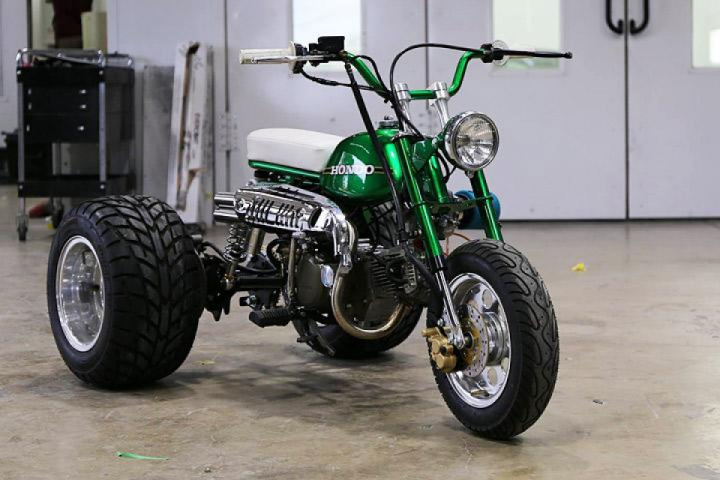 Each of the Gas Monkey crew had $1,000 and two weeks to turn five forlorn shop bikes into showstoppers for the Leake Auction, and when all was said and done, Mike Coy emerged as the fan favorite by a long way.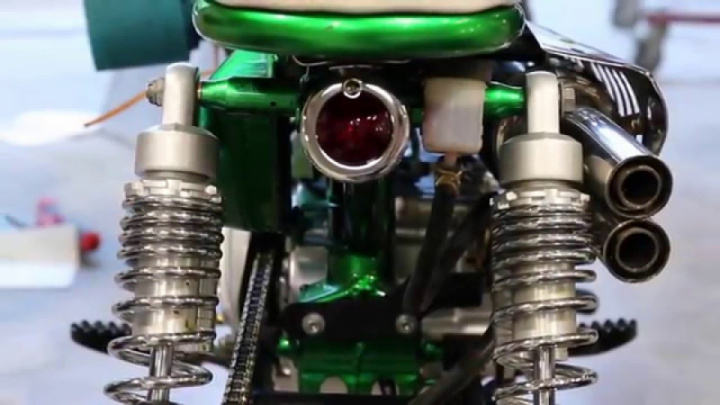 Painted in Richard Rawlings' favorite color and named after his favorite dollar bill, Coy was assigned the Honda Trail 50 because it needed the least amount of work, allowing him to help Aaron Kaufman with the build of a custom Harley Davidson. He didn't skimp on his Hondo however, and ended up giving the mini bike a wild trike rear-end swap.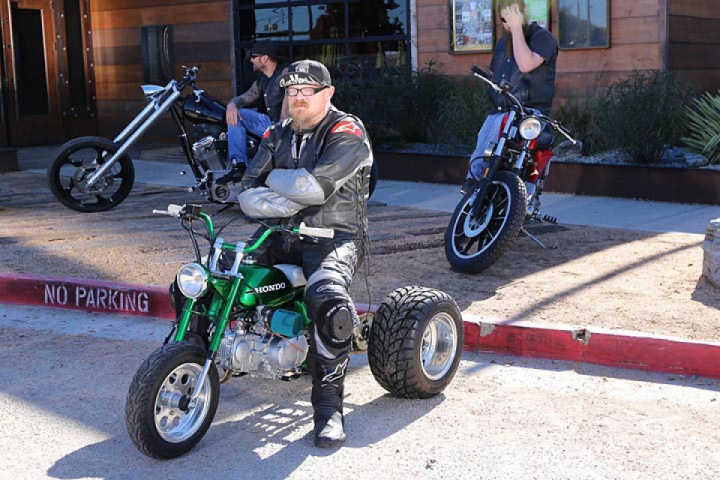 A pair of remote reservoir coilover shocks complement the trike's new tail, as does its loads of shiny chrome work, and brilliantly white leather seat, which was stitched-up by the famous Sue at ASM Auto Upholstery.Mounted midship is a 125cc Piranha engine and it sounds lovely out of that new chrome exhaust.