From the beginning of the official Global Partnership between Yamaha and custom bike-builder Deus in 2013, the collaboration has been growing & stronger resulting in a wide range of unique builds over the years. The latest offering, the Swank Rally 700, takes the classic essence of Deus and blends it with Yamaha's versatile and easily customizable XSR700. The result is a custom creation with vintage cues that delivers the engaging riding experience that the XSR is known for.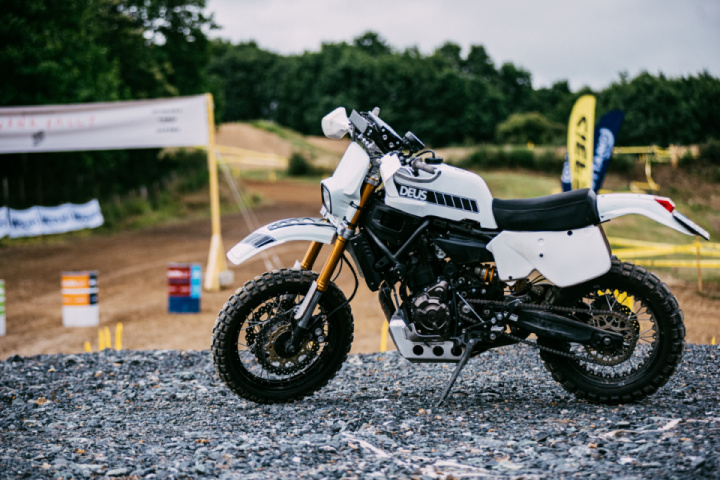 According to Yamaha, the heritage infused XSR700 was the ideal base for the build with its 689cc motor's strong linear torque and agile lightweight chassis. With off-road use in mind, Deus mounted a Yamaha Super Ténéré 1200 front end, including 43mm inverted forks with 7.5 inches of travel, along with a 19″ front wheel and dual 310mm hydraulic discs.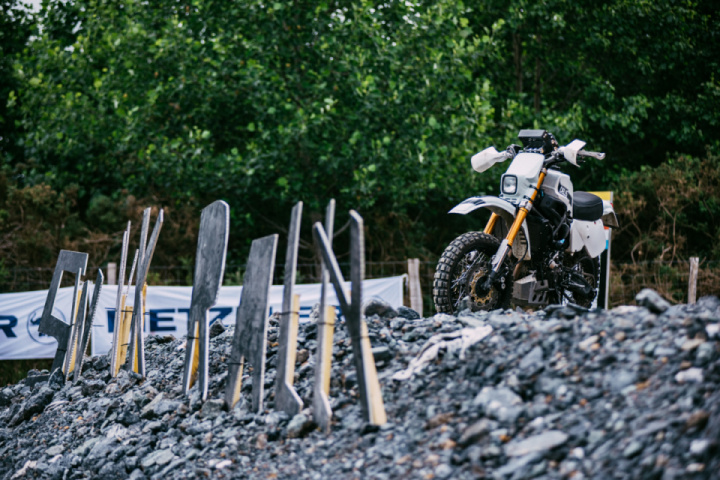 Softer springs were used to account for the lower weight of the XSR700 and an Öhlins mono-shock rear was fitted with about 7.0 inches of travel, along with a 17" rear wheel to balance it out. Kineo tubeless spoke wheels were fitted front and rear with Metzeler Karoo 3 rubber for improved grip in the dirt.
Custom work includes a hand-beaten aluminium tank and a handmade saddle as well as a handcrafted aluminium skid plate. Keeping in true vintage off-road style, Acerbis front and rear fenders are mounted and Acerbis aluminium supports hold vintage plastic hand guards. A proper throaty growl signs off the Swank Rally 700 with a lighter custom 2-in-1 SC exhaust.
The Swank Rally 700 broke cover and was on display at this year's The Reunion bike event at the historic Monza circuit, Italy in May before moving on to a big adventure, The Sardinia Swank Rally.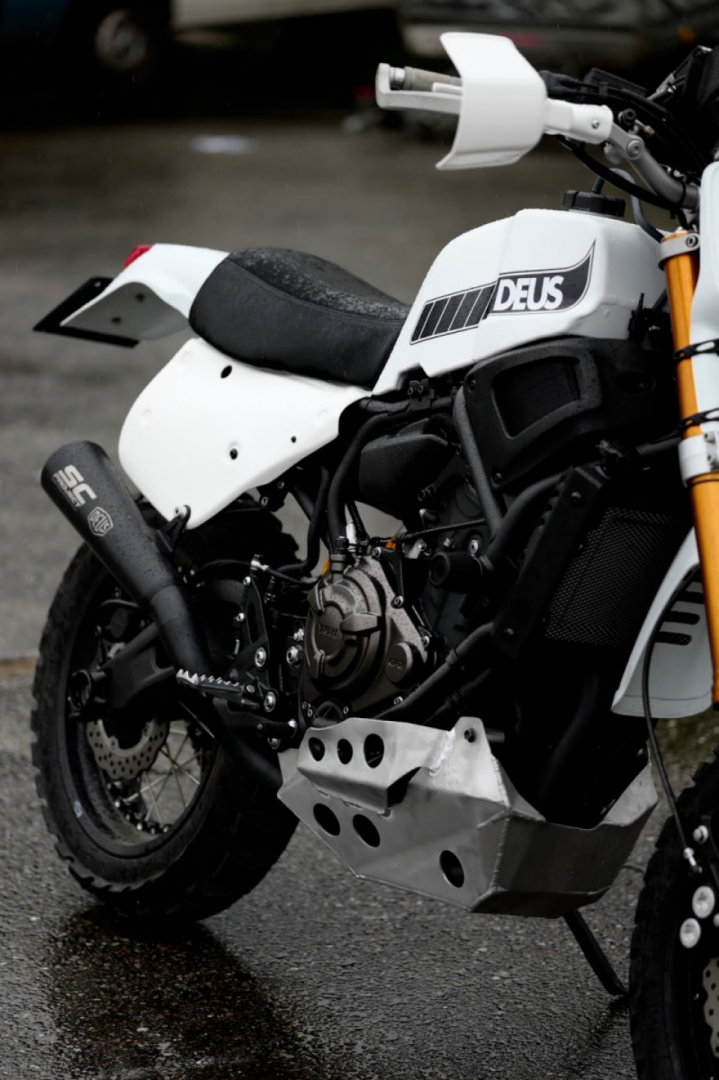 Celebrating the legendary Rally of Sardinia, first created by Renato Zocchi in 1984 after his return from the Dakar, the Swank Rally has two classes, one for vintage and one for modern machines. The Swank Rally 700 was the perfect bike to tackle the epic competition, bringing a mix of Yamaha's Faster Sons vibe, Deus custom magic and XSR rideability to the event. Having successfully contested in Sardinia, it was on to Biarritz for the next stage of the summer.