How do you justify continuing with an event when so many competitors have been killed in pursuit of glory, even if that glory is purely personal and there is no chance of standing on the top step of the podium?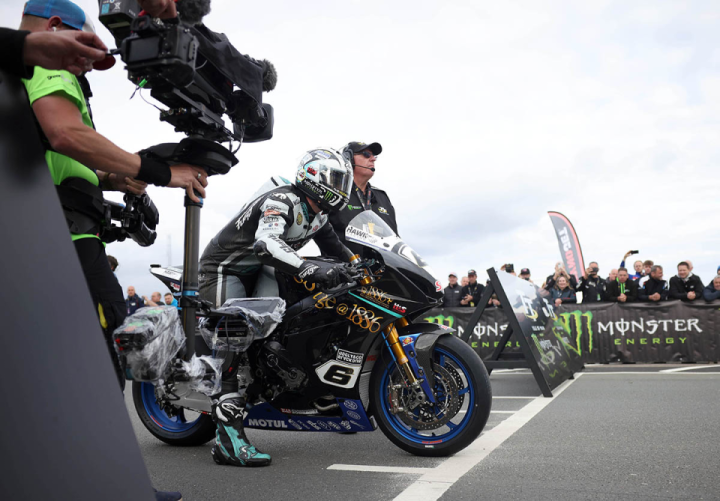 In its 115-year history, 265 riders have been killed on the Isle of Man Mountain Course, in either the TT races, the Manx Grand Prix, or the Clubman's Races. That number includes five riders/sidecar riders and passengers in 2022, a pretty horrific statistic by any reckoning.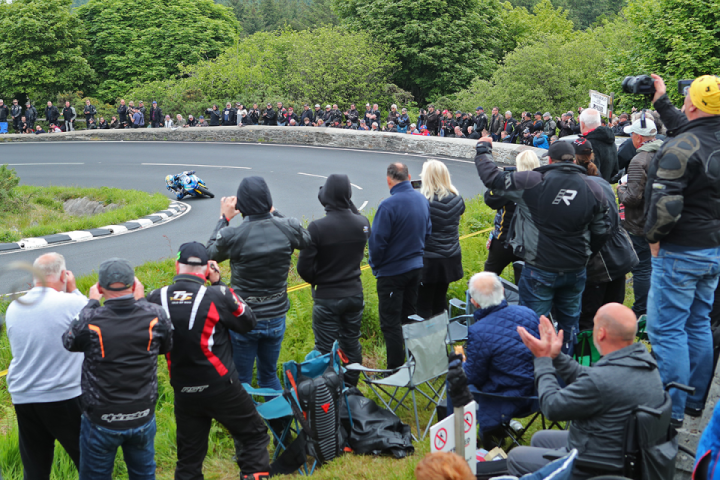 How is the continuous running of the event justified? While every year there are calls for the races to be banned, there is never any shortage of riders who come forward to pit themselves against the 37.75-mile mountain course.
23-time winner John McGuinness – at 50, the elder statesman among riders – put it succinctly when he said that no one holds a gun to anyone's head to compete. The TT remains one of the great challenges and is the last bastion of freedom of choice and should be celebrated as such.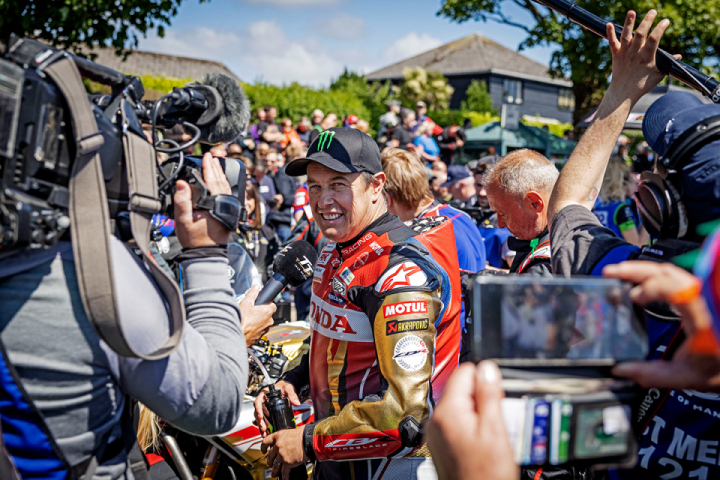 Peter Hickman, the star rider of 2022, said: "It's a difficult sport, we've had a difficult couple of weeks. Not everyone understands that, and I get that. But we're all here for our own choice.
"We want to be here and not one of us would want to see it stopped if we don't make it home, should we not make it home. I get people don't understand that, but that's the way we are. If you're here and you're racing, you accept the risks before you start."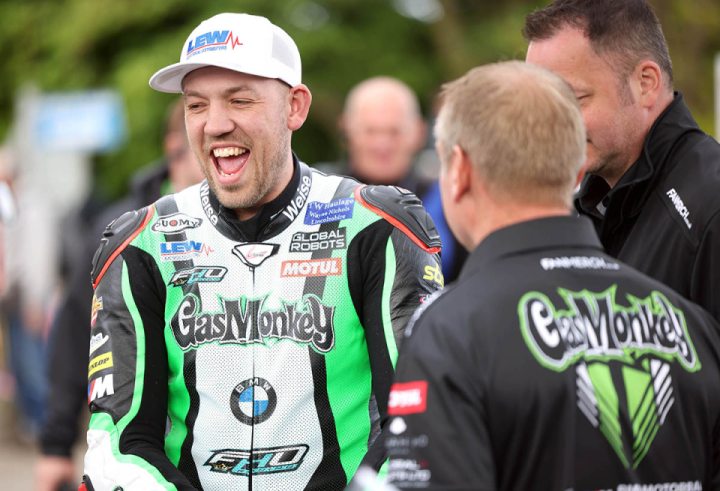 Yes, it's tragic when a rider is killed but they enter the event knowing the statistics. And yet they still choose to throw themselves down the terrifying opening drop of Bray Hill at speeds well in excess of 170mph, with a full tank of fuel and on unscrubbed and cold tyres, going on to average over 130mph for the entire lap.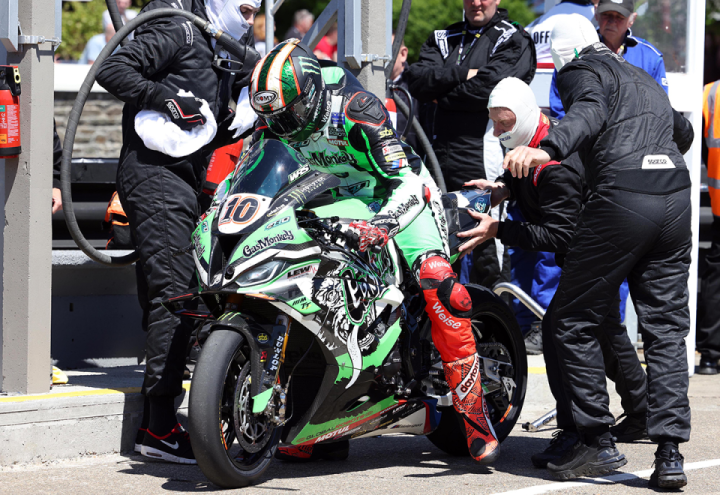 Glenn Irwin, competing in his first TT (and coming away with the fastest-ever newcomer record), was clearly awed by the whole thing but aware of, and unafraid to talk about, the consequences:
"The grid stuff [immediately before the start of the race], I nearly f***ing couldn't talk up there," he said after Saturday's Superbike TT, his first race. "It's weird."
"There's a lot of emotion, you're about to do something that, let's face it, people don't [tell you] the reality. But people shake your hand and they f***ing look at you when they say good luck: you see your brothers and – I don't care what anyone says, I'm not going to bottle that up – they look at you like they don't know if that's the last time [they will see you].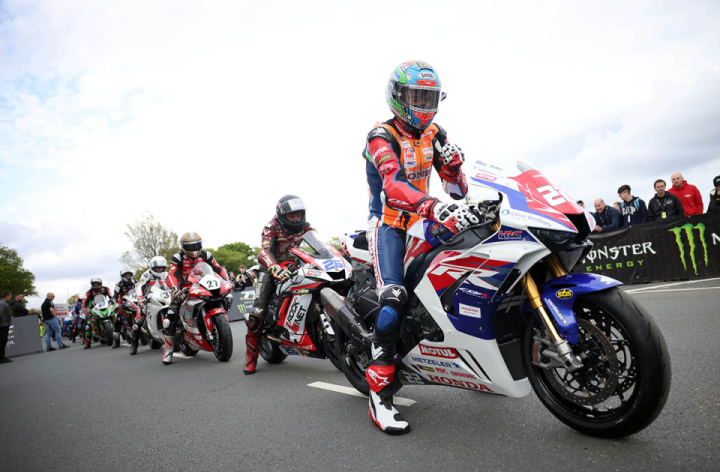 "People don't say that. But I'm a real person and when you get that before you ride your motorbike, obviously part of your brain is going to go 'what are you doing, why the f*** are you doing this?' And the other part is going 'f***ing shut up, I want to do it.' So, there was a lot of emotion on the grid."
To watch, either in person at the event or on television, is to endure up to two hours of terrifying speed along bucolic country roads, with trees in full leaf and lichen-covered, ancient stone walls to punish the mistakes. There is beauty alongside the terror: watching a rider thread his or her way around the course is to witness skill and judgment that is just not visible in any other form of motorcycle sport and which has an aesthetic all of its own. If you love motorcycles, then you can't fail to be hypnotised and humbled by the sheer speed. What the riders – and the machines – do shouldn't be possible, but it is.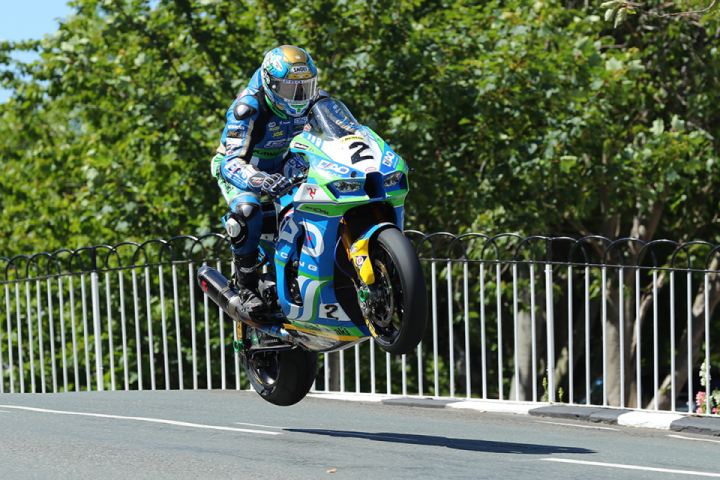 As good as MotoGP is, it is a sanitary play school next to the TT. Several MotoGP stars have visited – Valentino Rossi and Loris Capirossi to name but two – and, despite their undoubted skill and familiarity with speed and danger, even they are left open-mouthed at the challenge. If they know they can't do what the likes of Dunlop, Hickman, and McGuinness do, then what chance do mere mortals like you and I have?
Of course, up to 1976, the TT was part of the motorcycle Grand Prix World Championship. To the likes of Duke, Surtees, Hailwood, Agostini, Read and Grant, it was just another round of the championship to be contested and won.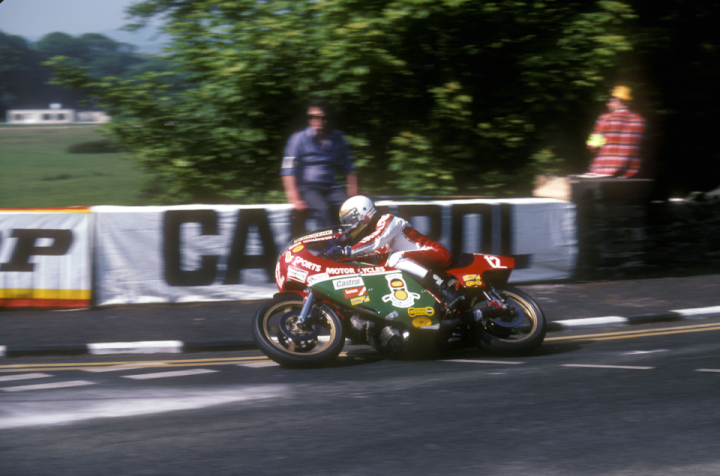 By 1976, however, Barry Sheene and others were calling out the race as an anachronism and simply too dangerous and it was dropped from the calendar. Even 10-time winner Giacomo Agostini boycotted the races after his good friend was killed there in 1972. For many years, the TT suffered in terms of public perception, even though those who knew, knew it was still the ultimate test of man and machine.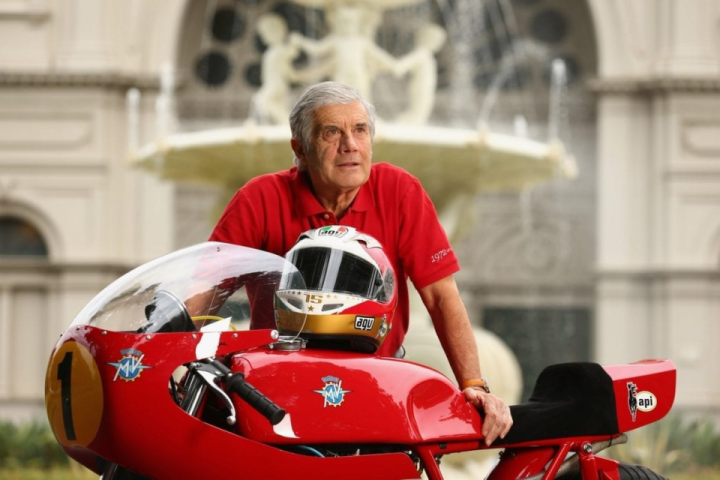 Into the 2000s, however, a new era of TV coverage was ushered in to make it what it is today: an event that is watched worldwide and attracts tens of thousands of people to the small island in the Irish Sea.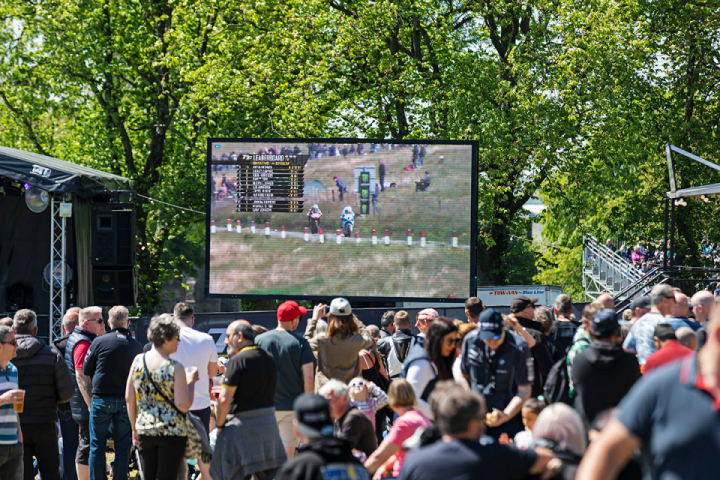 This year, 2022, saw an important new development: live streaming of the whole two weeks – practice week and race week. For the first time, it was possible to watch every second of the action live, rather than wait for edited race highlights later on in the evening of each race.
There are compromises to such an approach: in the live feed, there is no onboard footage, for example, which does detract a little from the experience. But, as a way of being there as it happened, it was brilliant, even if it was detrimental to a day's work..!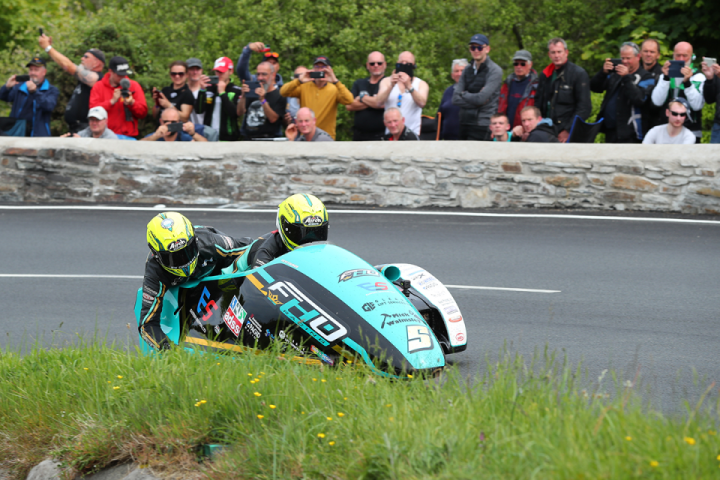 The racing was as mind-blowing as ever. Lap records weren't broken but no one cared – they were just happy to be back after two years away. 2022 was the year of Peter Hickman, who took four victories – Superbike, Superstock, Super Twin and Senior TT, and made it all look so easy. He is only the third rider in the event's history to achieve the feat: Phil McCallen won four in 1996 and Michael Dunlop did the same in 2013 and 2014, while only Ian Hutchinson has won five races in one week (in 2010).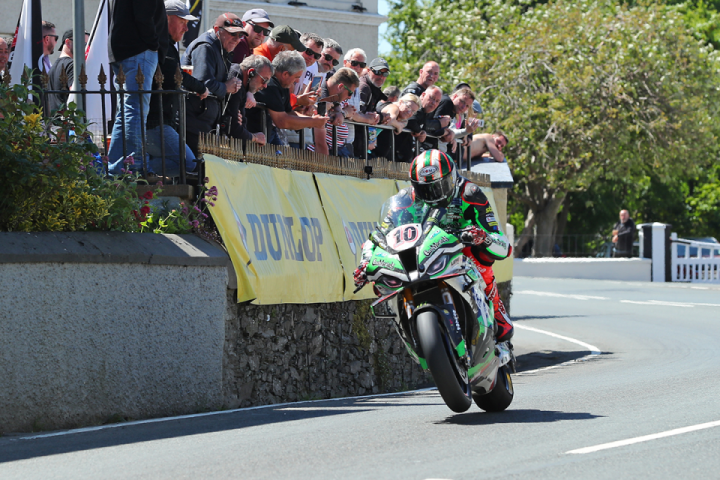 Michael Dunlop excelled in the two 600cc Supersport races to bring his victory tally to 21, and he's only 33 years old. His uncle, Joey Dunlop is regarded as the greatest-ever TT protagonist and won 26 TTs by the time he was killed in 2000, aged 48.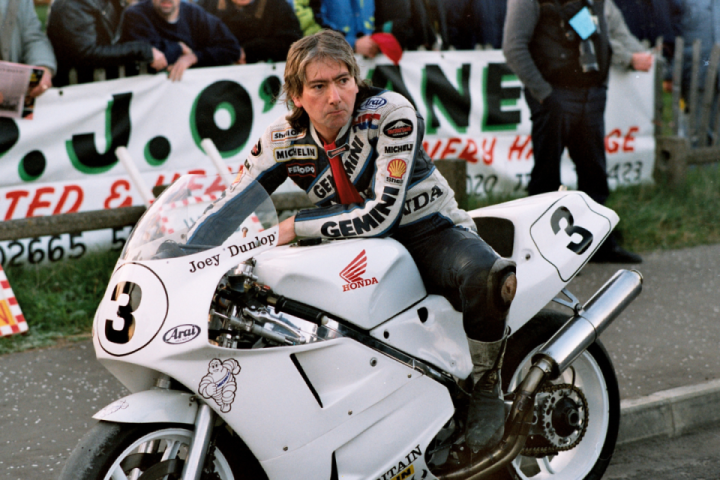 For a time, it looked as if John McGuinness was the rider most likely to match, if not beat, that record but it seems that his personal tally of 23 victories won't be added to; the young guns are no longer snapping at his heels but devouring his carcass. Michael Dunlop, however, is as certain as it is ever possible to be to beat his uncle's record and there's a nice symmetry to that.
Racing has been a cruel mistress to the Dunlop clan: Joey was killed in 2000 in a minor race in Estonia, mere weeks after winning a hat-trick of TT wins, while his brother Robert – Michael's father – was killed in 2008 while competing in the North West 200, another road race, this time held in Northern Ireland. Then, in 2018, Michael's brother, William, was killed in the Skerries 100 road race, also in Northern Ireland.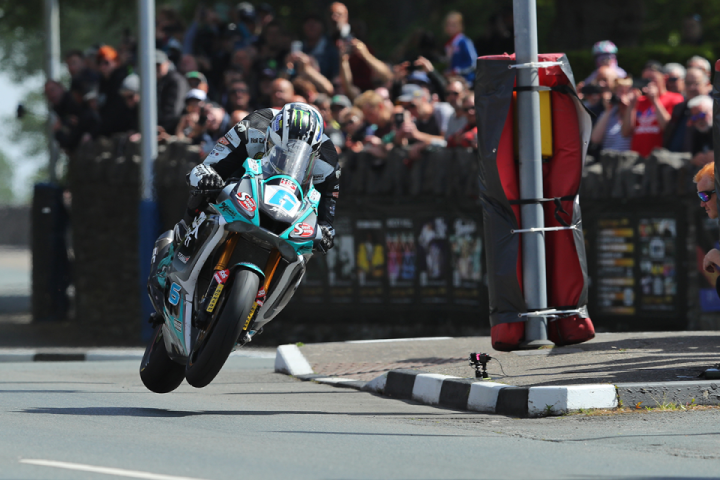 Michael Dunlop is fearsomely fast and is completely aware of the dangers, commenting in the TT: Closer to the Edge movie, that, on the start line, "my mind goes completely blank and descends into madness." That line alone describes the mentality needed to compete at the TT: if you think of the danger, if you can't blank it out of your mind and concentrate solely on the job at hand, then you have no place being there.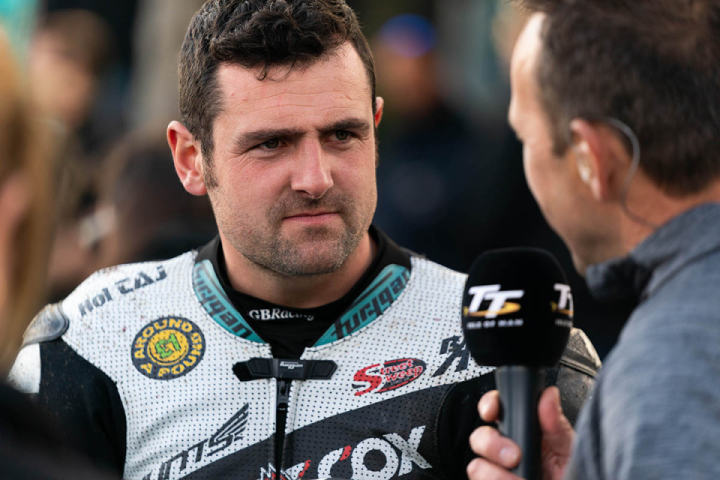 Watching the TT is completely different from watching a short-circuit race. Riders set off at ten-second intervals and it is rare for those fighting for podium positions to ever see each other on the race track unless they happen to start one after the other and the second rider is catching the first. They are all essentially racing against the clock and the track but, for all that, it is often very exciting.
There are various points around the track where sector times are taken and it is not unusual for the gap between first, second and third to be in tenths of a second. Waiting for the next sector line to be crossed by both riders, sometimes as much as a minute apart, to see what the new gap is, who is leading who, it is tense.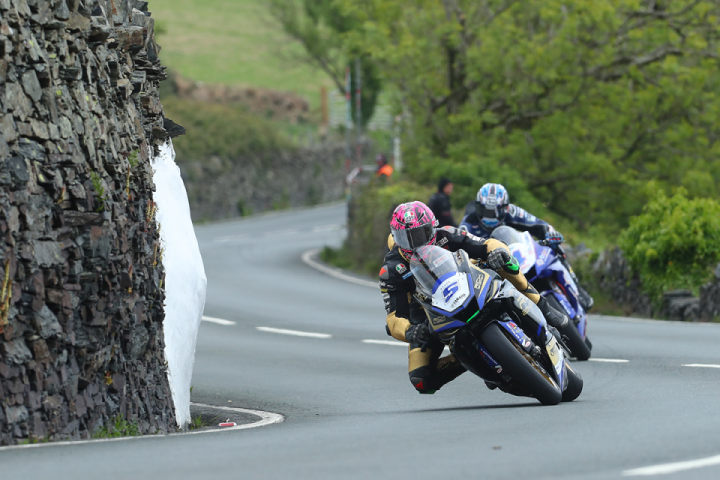 On a course such as this, anything can happen and, despite the casualty rate, more often it is the machinery that fails, which is hardly surprising given the merciless thrashing they take. To fail through no fault of your own while leading or in being in the leading group, must be galling.
Behind the established stars – McGuinness, Hickman, Dunlop, Cummins, Harrison, Johnston, Hillier, et al – are around fifty amateur racers, all competing on a shoestring, a wing, and a prayer, there for their own personal glory. Sadly, it is from this group that the majority of the fatalities come, although it has been known for top riders to pay the ultimate price. This year, two solo riders died and three sidecar riders/passengers. None of them could be considered front-line competitors but it is a measure of how important the TT was to all of them that they considered the risks worth taking.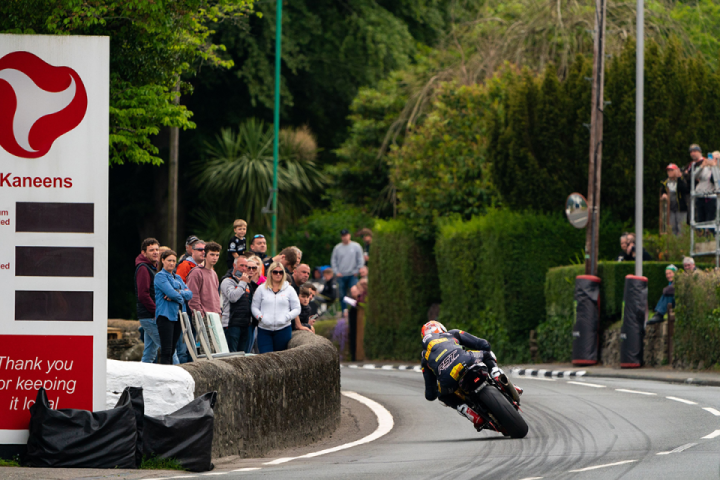 An oft-quoted line comes from American author Leo Buscaglia: "The person who risks nothing does nothing, has nothing, is nothing, and becomes nothing." Sentimental, maybe, and it certainly doesn't justify the deaths at the TT, but who are we to tell another how to live their lives? If they consider it worth the risk, is it for us to impose our own morals and principles on them? Many riders claim that they live more during one lap of the TT course than most people live in their entire lives.
That, of course, is a matter of personal opinion and, for everyone who watches and enjoys the TT, there are ten thousand who are not even aware of it and only hear about it when a rider is killed. In the UK, the BBC only mentioned the races when there was a fatality and there will be many who heard the news and would have been outraged that it was allowed to continue.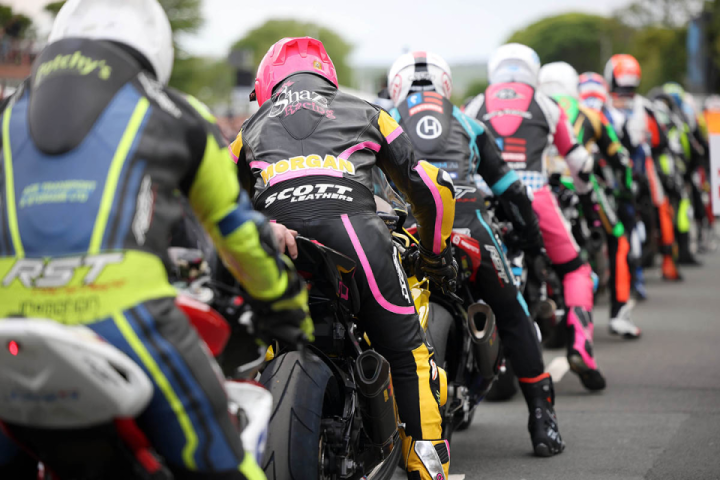 And yet, there have been fatalities in MotoGP, Moto2 and Moto3, Formula One, NASCAR, Indycar, Rallying, etc. in recent years and yet the voices clamouring for banning those sports have been strangely silent. What's the difference? It could be argued that the level of risk at the TT is so high that it can never be justified, while short-circuit tracks have undergone huge changes to make them safer. But this is motorsport: it can never be completely safe. As Stirling Moss once said, "take away the risk completely and you take away the challenge."
The great pre-war Italian motor racing driver Tazio Nuvolari was once asked if he was afraid he would die in a racing car. He replied by asking a question: "Do you think you will die in your bed? If so, how do you find the courage to get into it every night?"
And that is the crux of the matter: no one who races thinks they will pay the ultimate price for their passion. Yes, it happens, but do you forsake life and living, just to be safe?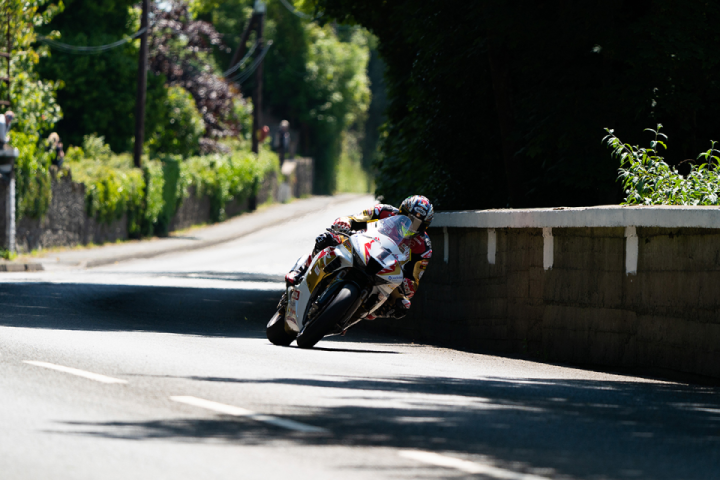 Racing riders – and drivers – don't do what they do for our entertainment: they do it because they have a skill that those of us who don't have it will never understand. But that doesn't mean that it is unimportant. To them, it is the most important thing in the world.
If you, for some strange reason, have no idea of what the TT is all about, take 17 minutes out of your day and watch this lap of the course by Guy Martin back in 2015 as he leaves the pits behind Michael Dunlop and stays behind him for the whole lap. Mesmerising!
Credit: Zabikers