Specifications, pictures, Video and price, With the release of the 2023 Norton V4SV production model, the Norton rebirth under the hands of India's TVS Motor Company continues. Before TVS acquired Norton in April 2020, the initiative to promote a British-built superbike started, and it is already bearing fruit. The £44,000 motorcycle has not yet been delivered. On the Norton website, bikers can "register interest," though.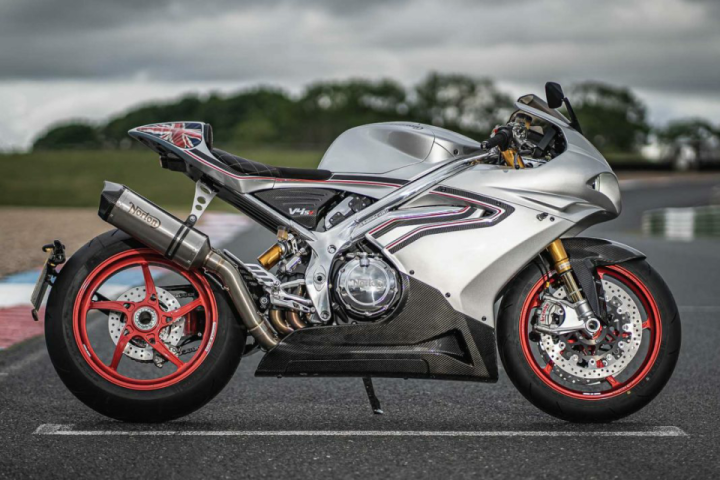 The 2023 Norton V4SV comes equipped with a plethora of high-end parts, as befits its astronomical price tag—nearly £10,000 more than a Ducati Panigale V4 SP2. The steering damper, hlins TXXGP shock constructed to Norton specifications, and the FGRT 200 fork with NIX 30 internals are all contributions from hlins. While the Carbon model sports carbon fibre wheels made by BST, the Manx Silver model has forged aluminium wheels from Oz Racing. Brembo handles the hydraulics, callipers, and disc brakes. Dunlop SportSmart TT tyres are used.
The short-stroke 1200cc V4 engine from Norton produces 92 ft-lbs of torque at 9000 rpm and 185 horsepower at 12,500 rpm. The steering offset and rake of the perimeter frame can be changed. It is made of aluminium tubing. The pivot of the single-sided swingarm made of billet aluminium is movable.
According to Norton Motorcycles CEO Dr. Robert Hentschel, "Two years ago, Norton inherited the V4—a bike envisaged on the track but born for the road, a bike that promised to unite poise, performance, and power." "To proudly fulfil our pledge to Norton owners, we have worked tirelessly over the past 18 months to put this machine through our new, top-notch facilities in Solihull. Thanks to TVS's £100 million investment in Norton, and us subsequently investing wisely in our engineering processes and brand-new manufacturing base, we have ensured barely a part hasn't been improved on from the bike we inherited."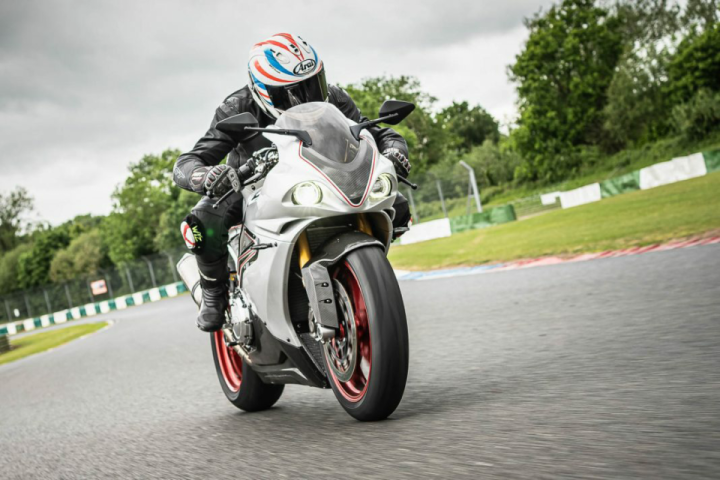 The V4SV, according to Hentschel, "is unlike anything on the market right now, by design, yet it's everything you expect in a bike manufactured by unapproachable Norton. This bike is ideal for the road because to its short gearing and engaging power. The ultimate British superbike, this one will test and thrill riders from the moment they step on it until they step off. It is without a doubt a stunning work of art. Given the difficulties we had to overcome to get it to the starting line, we are tremendously proud of what we have accomplished. Notably, this new Norton V4SV is just the beginning of our exciting brand vision.
#Norton #Bike #Moto #V4SV #Sportbike