For better or worse some manage to define their own style quite recognizable, luck Custom Custom is one of them, his is not a sparkling style made of special effects and screaming paints , prefers for example in pastel tones and Matt, but above all uses fairly poor bases , that he manages to change connotation giving a new Polish, for sure when you see them pass you turn to take a look to better understand what model it is.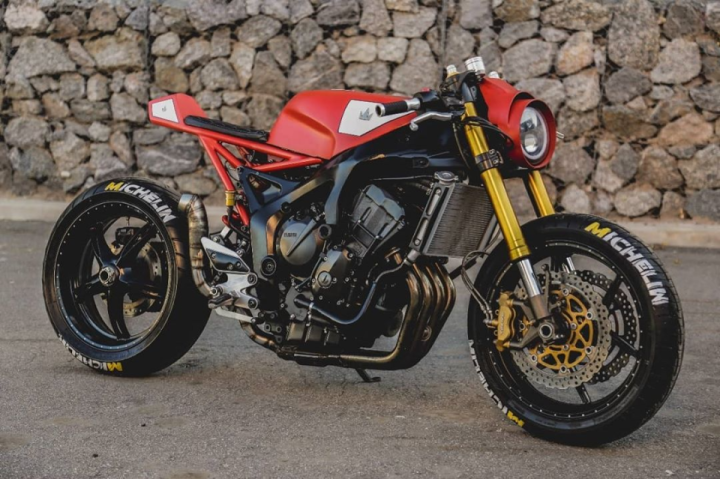 Such as this concept racer based on Yamaha FZ6, a solid and mechanically valid bike that is on the market at cheap prices.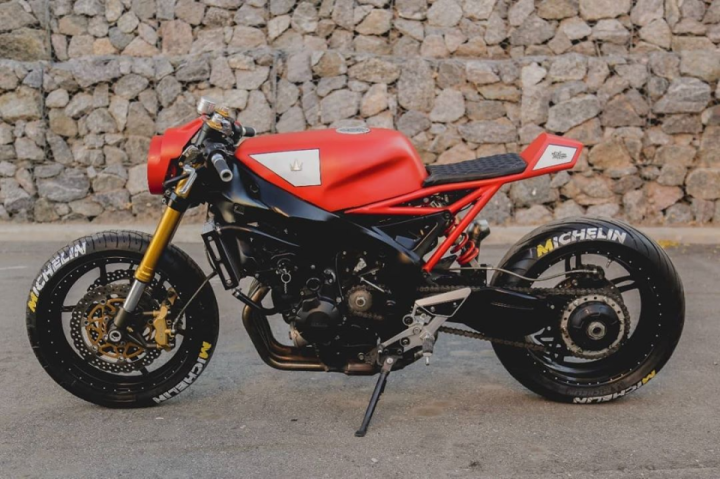 Immediately the eye falls on the single-arm swingarm, which a keen eye immediately identifies as a Triumph Speed Triple 1050 piece, also thanks to the characteristic 5-spoke split wheel.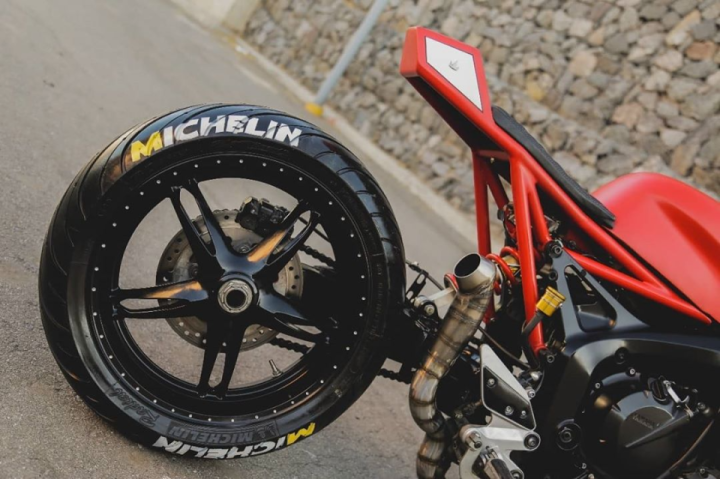 The front end , now with inverted forks and radial calipers instead seems to come from a Kawasaki.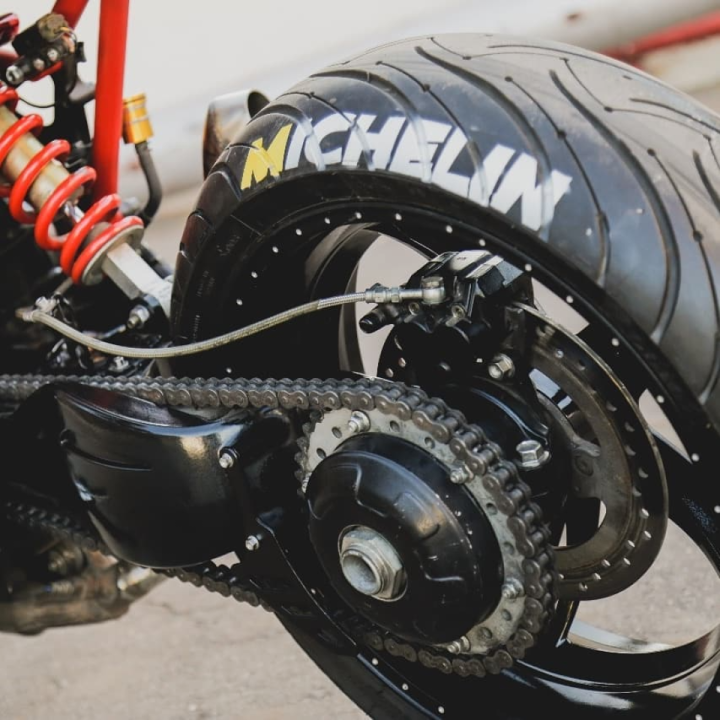 The frame and engine part has not undergone changes if we do not take into account the rear frame in tubes which now supports a small single seat.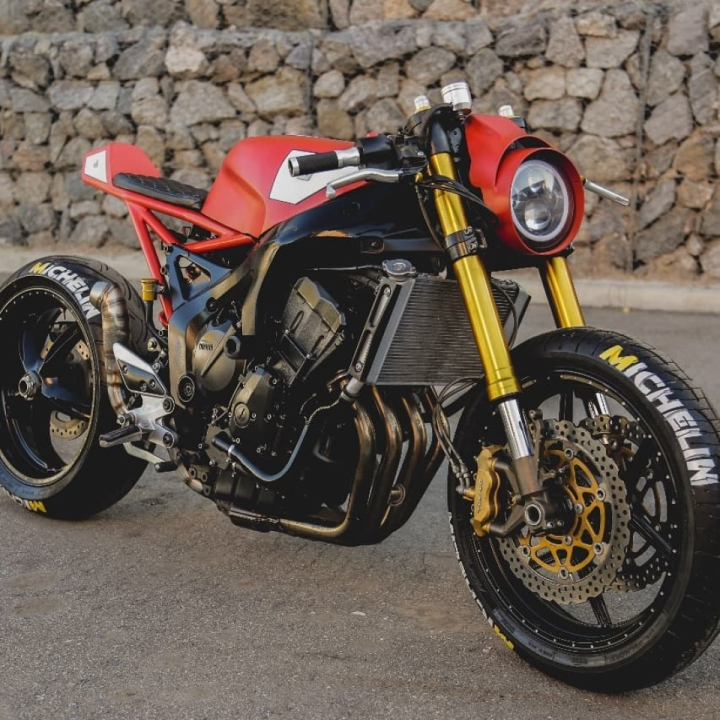 The original tank was changed for another which was revised at the bottom to fit perfectly into the large perimeter frame that enveloped the Japanese 4 cylinder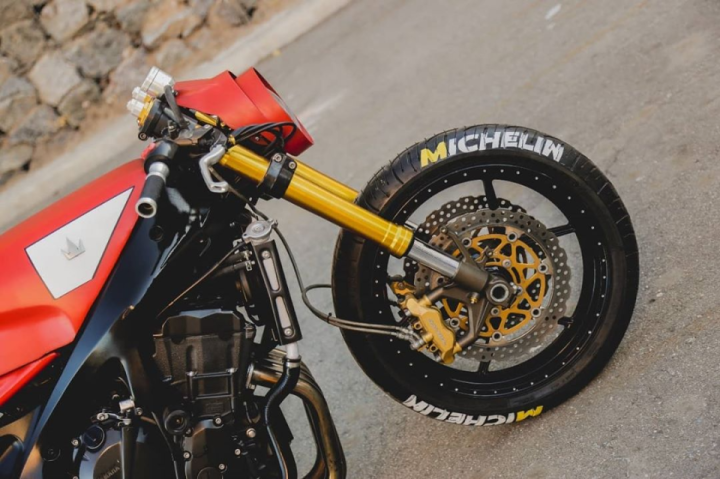 Of particular visual impact also the front LED headlight with minimal coverage that surrounds it.
The only flaw is the exhaust, which no longer comes out under the saddle but to the side, I have a handmade muffler that does not convince , it looks more like a snorkel than a piece of a motorcycle.
Photo by maxipuchetafotografo