Our friends from Garage 46 in Panama present us their new customization. This time the lucky one is a Suzuki GZ 150 Bobber, a light, narrow and functional bike to move through the urban traffic of the big city without going unnoticed.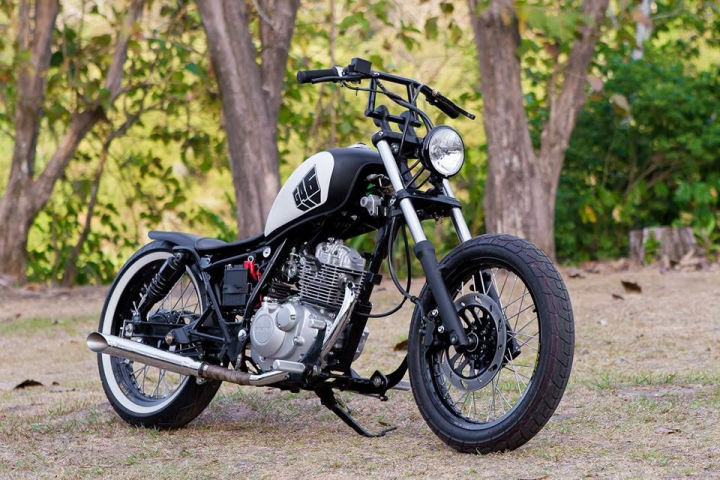 The GZ 150 model that Suzuki manufactured as standard was a somewhat heavy bike, with too many accessories. The client opted for a preparation in the style of classic American Bobber, lighter and free of unnecessary elements.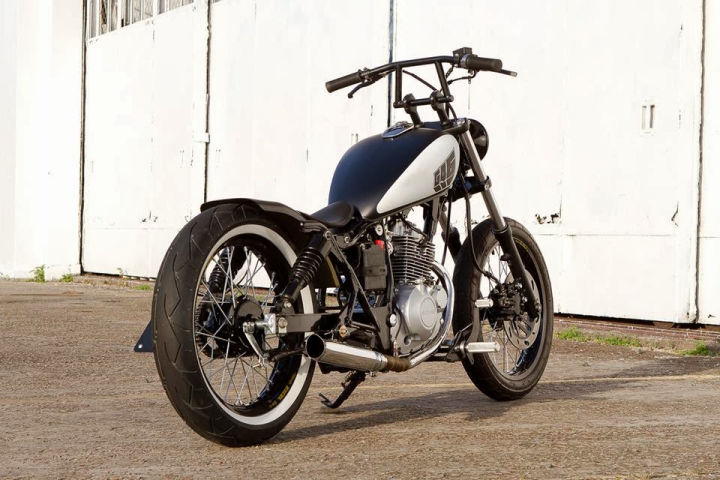 The guys from Garage 46 trimmed the rear of the chassis and put on a wide fender in the Bobber style. The rear tire is wider and with a white band, which in addition to combining with the color of the bike and gives it a very nice vintage style. The supports for the brake and shift knobs have been custom-built and placed forward to improve driving posture. The standard rims were replaced with spoke rims. The rear hub was changed to a larger one, which also increased the rim size by 1" more in height. To make the style of the bike cleaner, turn signals, clocks, rearview mirrors, front fenders and everything that does not directly influence driving were eliminated. The "window" style handlebar with raised turrets improves the driving posture, being in line with the new position of advanced controls. The style of the bike improves a lot, being now more radical and hooligan.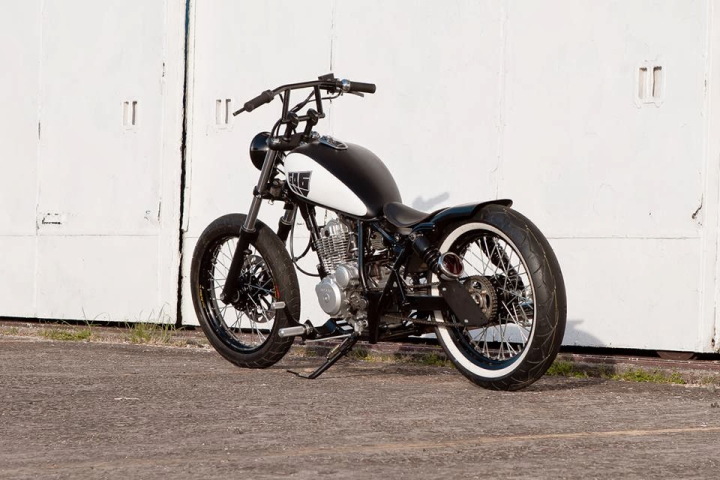 The client liked what he was seeing during the construction process and decided to have the Garage 46 logo incorporated into the depot. This is an honor for a builder, because not always the client likes to show off such a big logo, but in this case he was so proud of his new bike that he wanted it that way.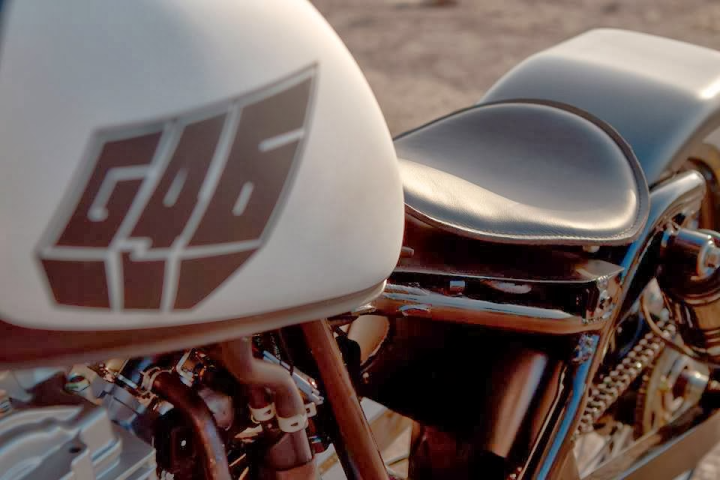 Since the motorcycle is circulating around the city, there are many rumors that no 250 copes with it between traffic lights. A good customization by Garage 46!!!