German builder Thunderbike has been churning out cool custom builds for years now and continues to do so in new and unique ways. Unlike many other builders out there, Thunderbike also makes and sells its own parts in addition to simply making one-off bits and pieces or sourcing things from other manufacturers, resulting in some truly unique creations. The latest is this - a custom Fat Boy dubbed "Dark Horse".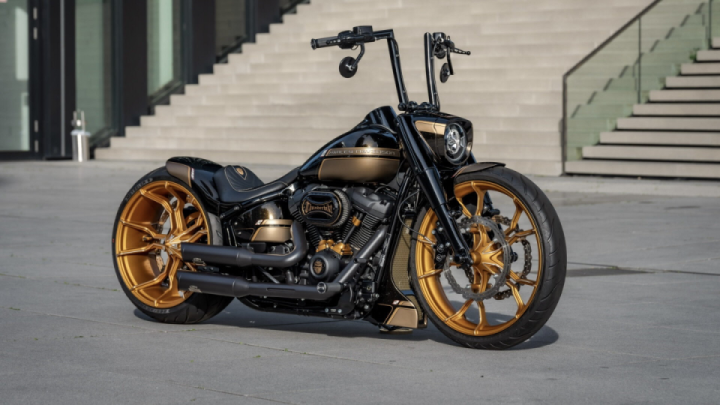 There's obviously a lot going on with this particular build, starting with the elephant in the room - those massive wheels, which measure 4×23 and 9×21 inches and feature a dark gold hue covering a 10-spoke design. That simple change makes a huge difference, visually speaking, but it isn't the only one present here.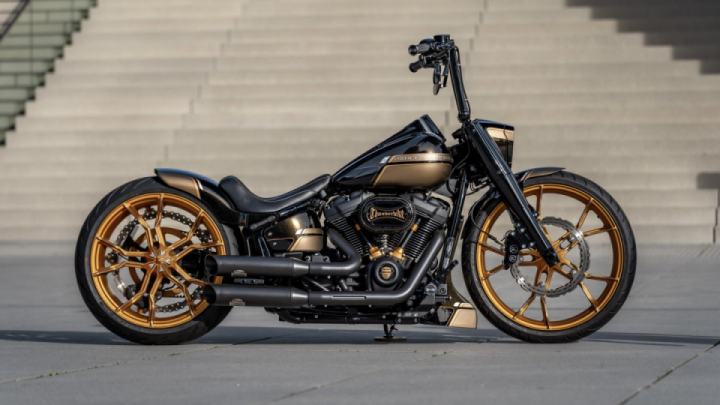 In the rear, we can see that this bike has been fitted with a bespoke single-sided swingarm, as well as a new fender with integrated LED lighting, and a massive disc brake with a beefy six-piston caliper to help bring it to a stop. Up front, custom fork legs and a 340mm disc brake setup compliments those upgrades.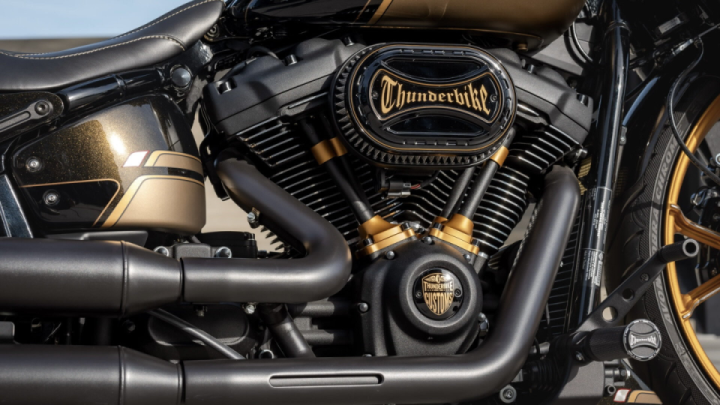 The rider sits on a custom leather saddle and holds on to 12-inch tall ape hanger handlebars, which are fitted with custom grips, levers, and mirrors, along with forward foot controls. The whole thing sits on an air ride suspension as well, which provides a comfy ride as well as the ability to adjust ride height on the fly.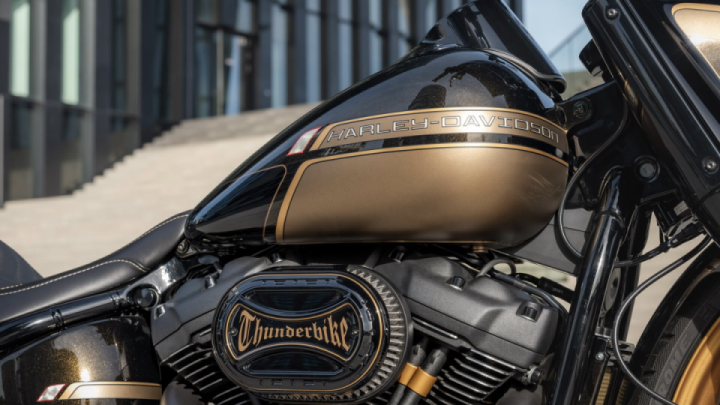 In terms of power, the Fat Boy's Milwaukee-Eight 114 powerplant remains mostly stock, save for the addition of an aftermarket exhaust. However, it has been dressed to the nines with a black base coat and gold push rods, helping it blend right in with the rest of the bike.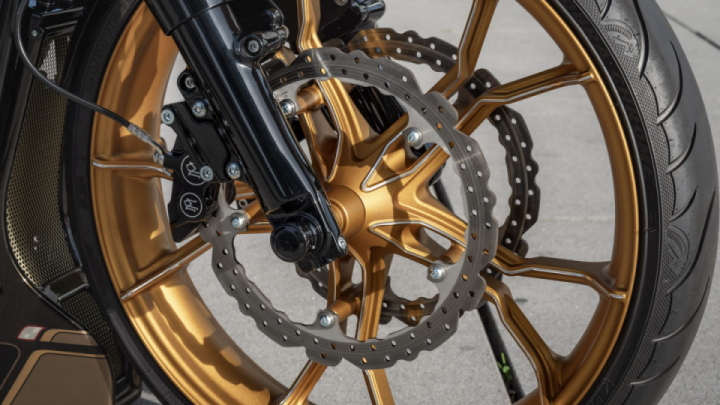 All in all, Dark Force is a truly unique custom bike that stands out from an increasingly large crowd, and that makes it special in our book. And for many, that's precisely what their goal is - to create a Harley that looks like nothing else out there - which we'd say Thunderbike has achieved this time around.
Credit: hdforums