There's really no limit to imagination when it comes to transforming a bike, and MaceTech Industries are just proving that, showing their version of a KTM 640 Adventure.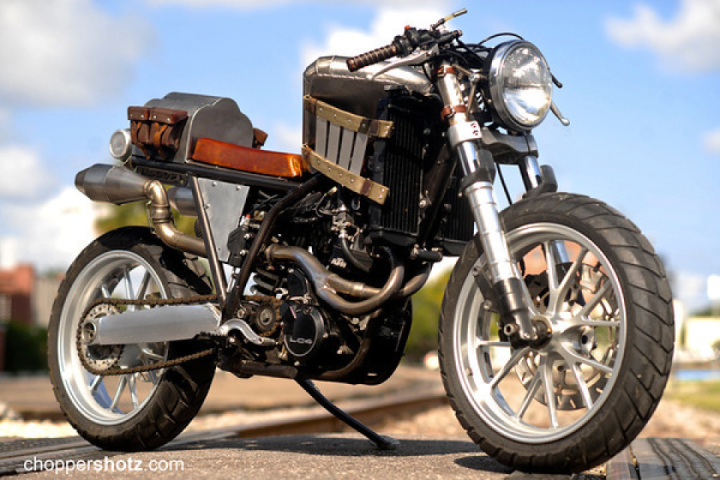 It all started with a 2000 KTM 640 Adventure bike, powered by the Austrian classic LC4 625cc engine. This water-cooled thumper might not appeal to some riders as it comes with generous vibrations, to say the least. Nevertheless it was a very good starting point and the black finish it received matches the rest of the project just fine.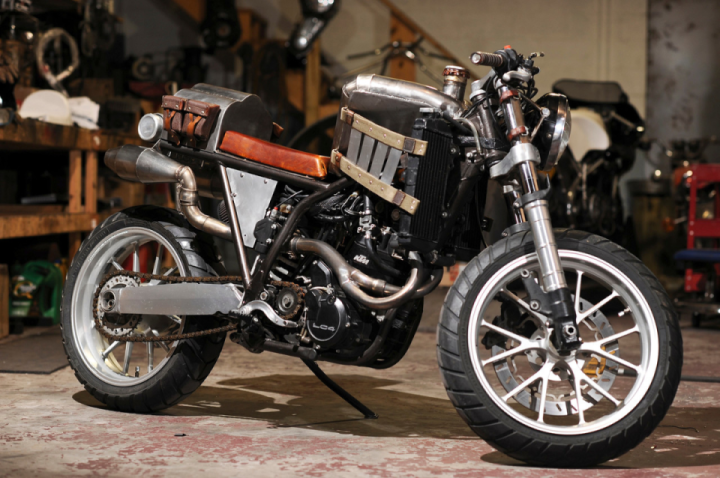 MaceTech Industries have stripped down all the plastic fairing from this KTM, and if you know the original bike, its new look will be quite striking.
Leaving the engine and the frame intact, everything else was changed with a lot of nifty steampunk elements adding a completely different look to the LC4. Despite its new appearance, the bike is very light, MaceTech notes. The rear cowl with the small leather pockets is absolutely fantastic and the leather straps go perfectly with the bare welded steel tank.
Now, that's a fighter from a timeless era, worthy to star in any post-apocalyptic box-office hit!