KTM announces the next, 4th rally adventure, which the company organizes, relying on the rich experience of conducting numerous such events around the world and wanting to bring the spirit of adventure to every rider. This event is dedicated to KTM riders who prefer to drive on old dirt roads, to Wade through impenetrable forests, conquering places, who had not seen a trace of tread, and share your experiences with like-minded people.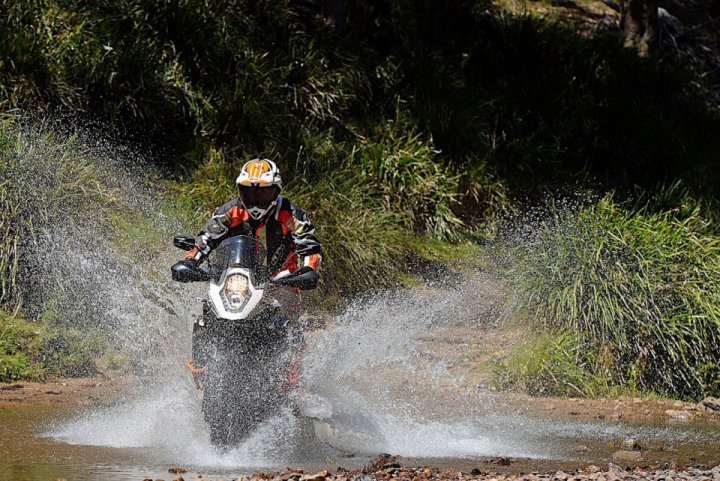 The rally will take place from 15 to 17 September 2017, which will be attended by up to 300 adventurers who will go deep into the legendary region of Colorado near Crested Butte. Developed three levels of difficulty: 100% roads, 100% offroad and the option of 50: 50.
This adventure is designed so that evening all the riders, sitting by the fire, could share the new experiences gained during the day with their new friends, many of whom are adherents of the KTM. The cost of this adventure is $ 175 USD, which is a bargain considering that it includes three days of travelling, all the GPS files, three dinners, tire service and technical support, medical assistance, services of a professional photographer, insuring the car, and other amenities from KTM.
Rally is designed for all levels of driving from beginners to pros. Routes tailored KTM adventure ideas. Here and twisty asphalt and dirt roads, and forest tracks, but all of them are among the best and unique landscapes that can be found in Colorado. By the way, to participate in the adventure, You will be required to have a registered motorcycle KTM (model 640, 690, 950, 990, 1050, 1090, 1190 Adventure or 1290), full maestrohome, right on the bike and fuel for 250 miles.
Of course, You should bring Your own motorcycle gear, motorcycle needs to be serviced and ready to participate in the adventure.

More information here