Ask motorcycle's most recent project is a custom Honda 'XLR250R' café racer clad in bespoke aluminum bodywork. the japanese studio had created many iterations of the custom Honda, before finally creating this bike that truly blends the barriers between motorcycle styles.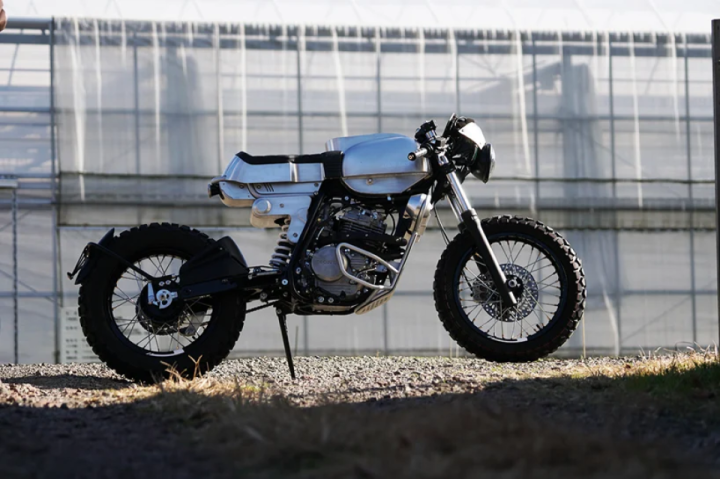 From the factory, the Honda 'XLR250R' was a bike with distinct off-road styling. with its plastic bodywork, '90s paintwork, and tall front end, makes it pretty hard to believe ask motorcycles could have rebuilt it into something that resembles a café racer. the studios biggest challenge was getting the bike to sit right, and surprisingly the mono-shock rear end remains unchanged. instead, it opted to swap the tall forks with a pair of 'CB400F' legs that helped to level out the bikes bone line. to tighten the its proportions, the rear end has been shortened dramatically, creating a look reminiscent of a hill climber; a style that can be found on the streets of japan. to lower the bike's height even further, it disposed of the factory handlebars and fuel tank, plus swapped the 21/18 inch wheel combo with a set of 17 inch excel rims.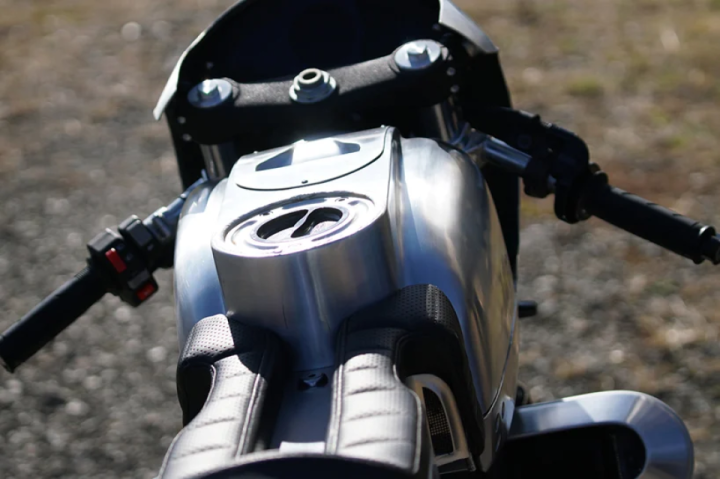 In keeping with the neo-retro theme, rad motorcycle has hidden the bikes exhaust system. it created a custom muffler concealed beneath the tail that blends into the bodywork seamlessly. everything constructed from aluminum has been left exposed to highlight its handy work and it's clear to see. when it comes to performance, the 'XLR250R' & is never going to break any speed records, but by upgrading it to a 'ME06' competition engine, it now carries enough power to tackle tokyo's high-speed expressways.