When a renowned builder decides to take responsibility for a commissioned project from Bonesheart, motorcycle enthusiasts everywhere would jump at the chance to see it in action. That being said, two of the United Kingdom's best custom motorcycle builders at deBolex sacrificed their time, effort, and sanity to bring the community this glorious McLaren Orange Yamaha MT-10 for an upcoming custom motorcycle lottery.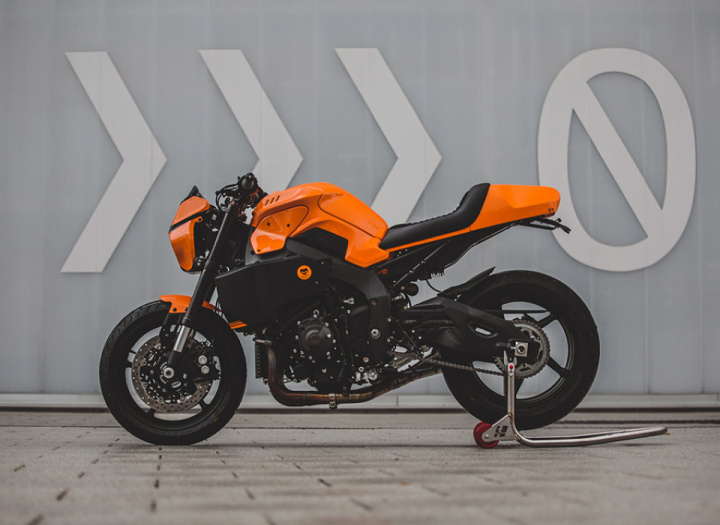 The bike is no slouch in the performance department, utilizing a 998cc inline-four engine to crank out 158 horsepower and just under 85 ft-lb of torque — no joke for a completely naked bike utilizing several layers of angular plastic and faux air intakes. To account for the original body's complex design, a slew of components were stripped and reevaluated. The addition of a new headlight nacelle, recessed LED lighting, a custom build mudguard, hand-built paneling, and an in-house upholstered Alcantara-leather seat take the bike to the next level. They even created a new silhouette by adding bent and shaped aluminum to the existing frame. The staggering orange paint job was requested by the client and pulls heavily from the McLaren 570GT.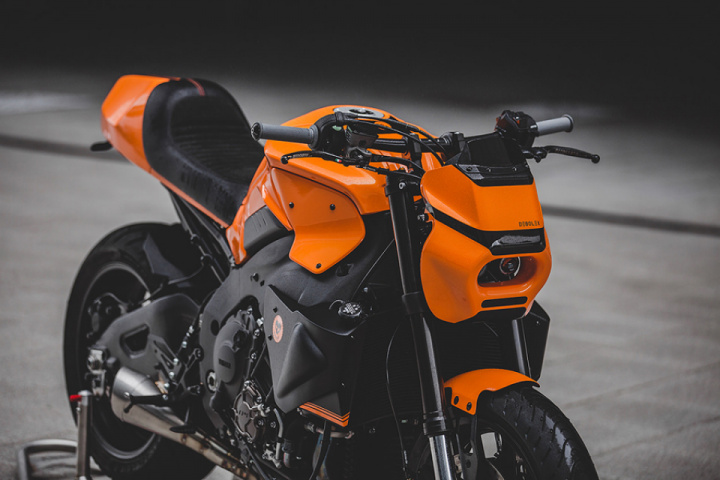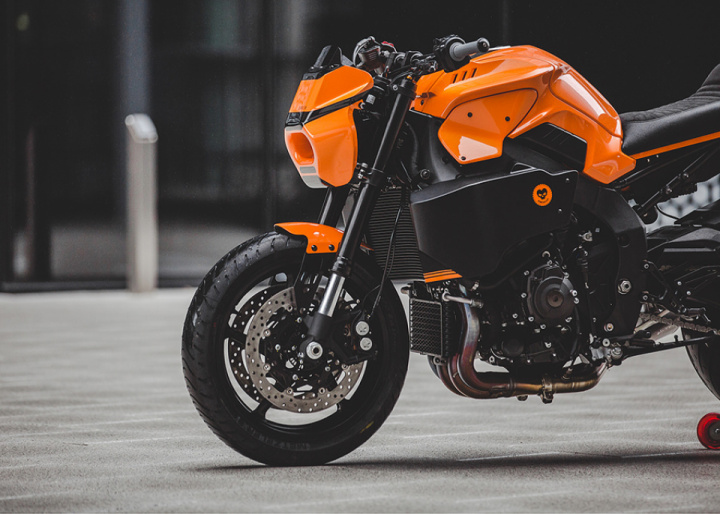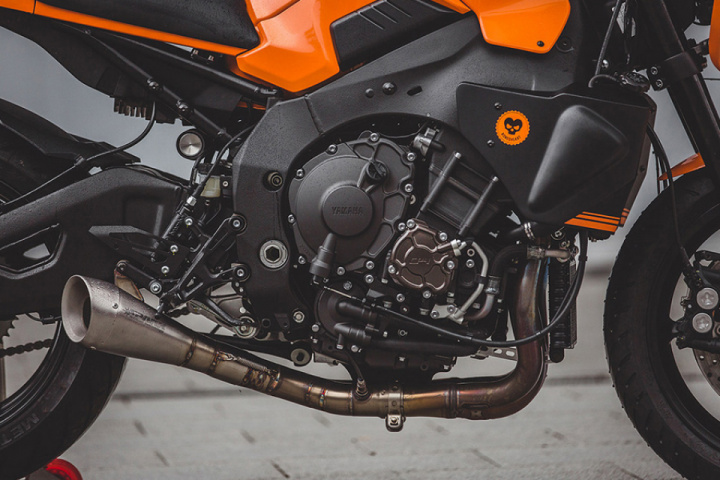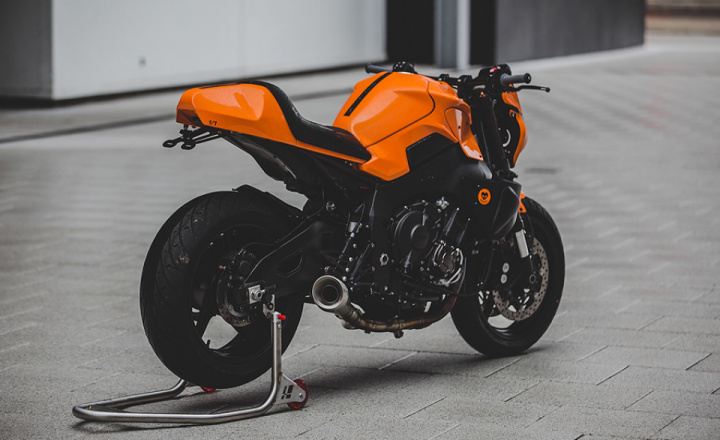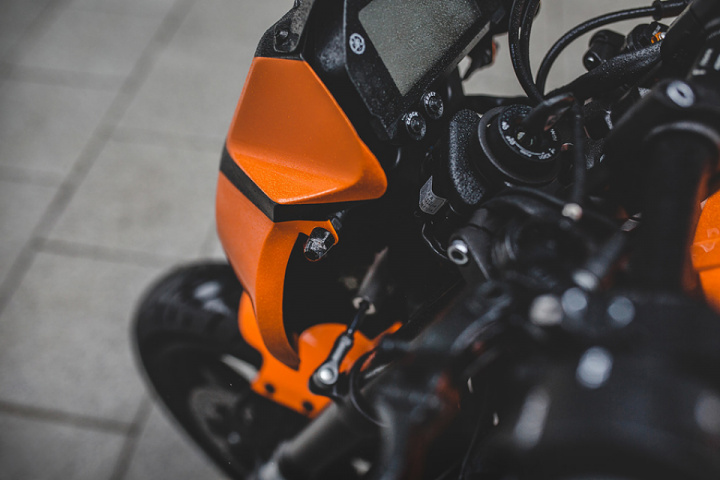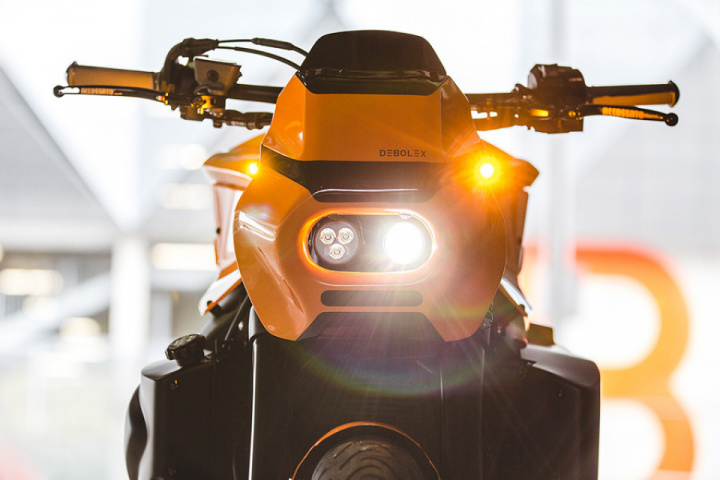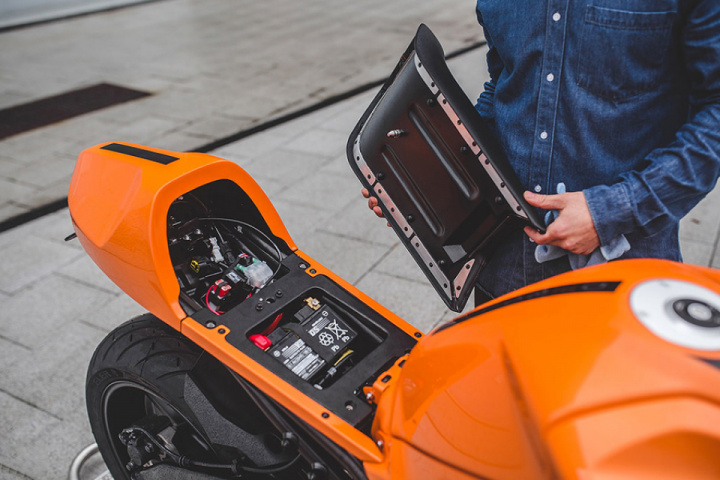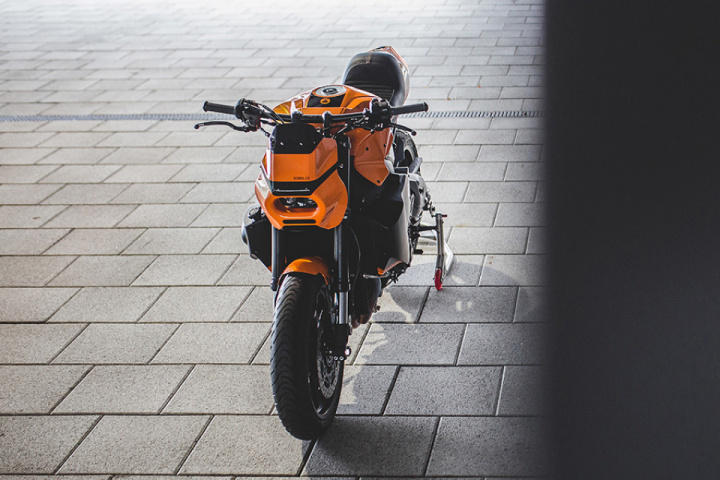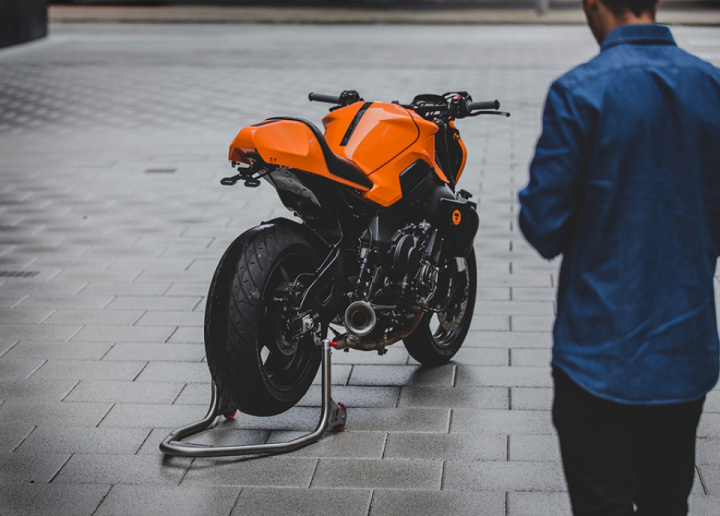 Credit:beautifullife
Join the community of motorcycles and people
Moto Riders Universe app is the best way to stay informed about what's going on in the moto community — whether it's finding a good news, planning a local event, or sharing safety tips. There are so many ways our moto-buddies can help you, just use this easy way to connect with them.