Mike Vienne is obsessed with weight. His specialization is to facilitate sports equipment, remove everything that can affect speed. Mike runs the "Championship Cycles" in Los Angeles.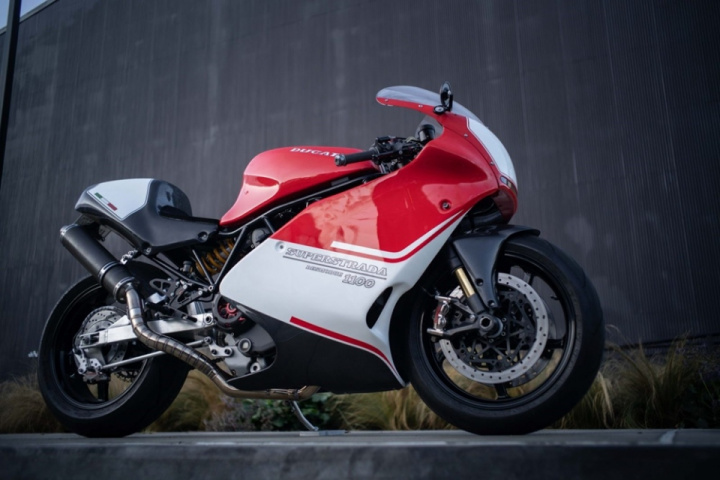 In a normal situation, Mike removes all unnecessary, given the laws and requirements of the client for costs. In this case, the master dug deeper to create something really special like Ducati 1100 "SuperStrada".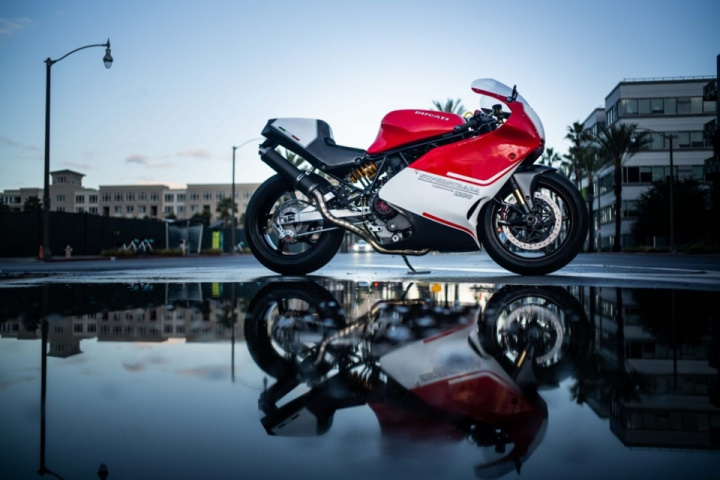 Project Details:
donor Ducati 900 SuperSport 1995 in poor condition;
Monster 1100 engine (in stock 95 hp, easily became in the 900SS chassis, lighter and more powerful than the native motor);
custom 2 in 1 system;
adjustable suspension;
radial brakes, Brembo 19RCS Corsa Corta main cylinder, Brembo GP-4RX brakes, BrakeTech discs;
redone native fork, Mupo cartridges, anodized radiator Febur;
Yoyodyne slip clutch + quick shifter chain 520;
carbon body kit;
invested frame;
LED optics;
racing saddle.
As a result, we got a motorcycle with a weight of 352 lb with a full tank. The original motorcycle weighed 416 lb with an empty tank.