Café Racer Dreams (CRD) is at it again. While they don't exclusively work on BMWs, they could definitely be considered specialists. Most of CRD's classic BMWs share similar technical upgrades and under-the-hood mods, but they still manage to capture our attention.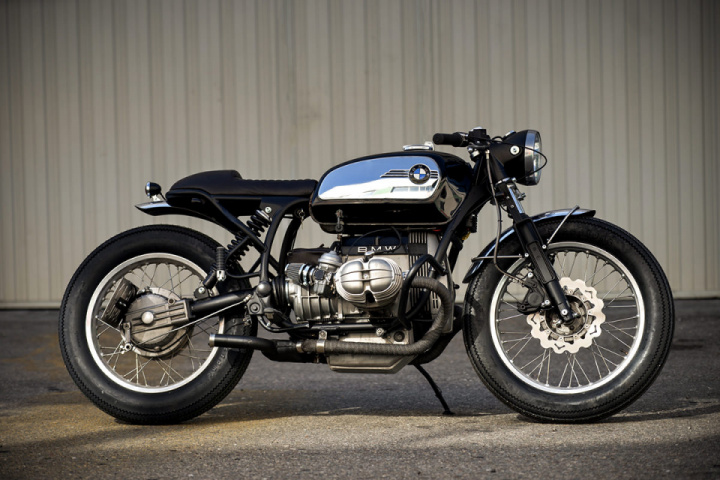 Proprietors Pedro García and Efraon Triana have something that just can't be taught and that's impeccable taste, an eye for lines, proportions and detail.
CRD #59-a 1983 R80ST is one special bike, especially considering it's actually the first time CRD have given a BMW a more traditional café treatment.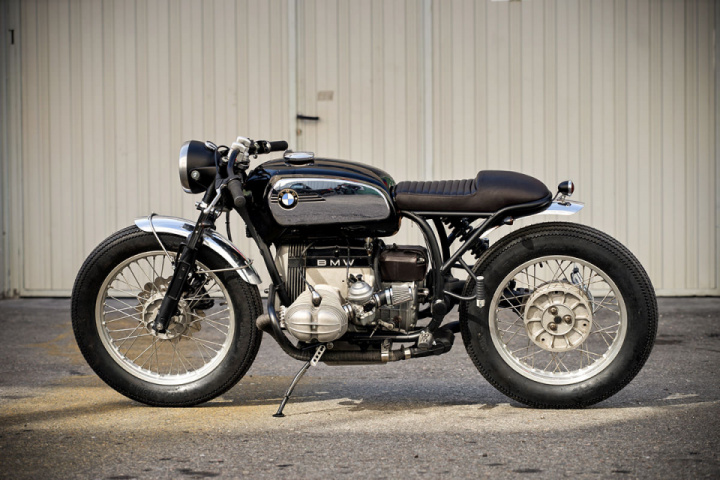 García explained a bit of the vision for #59 saying that "classic" and "very low" were some of the keywords concentrated upon. And, with a road-going R80G/S, the stock R80ST benefits from a classy single-sided swingarm and monoshock setup, making this bike anything but low. CRD sorted out the stance by slamming the forks and kicking up the rear with a longer shock. The front brake was upgraded with a Galfer disc and a braided hose.
Similar to their other BMWs, CRD has unbolted the stock sub-frame, removed its mounting tabs and welded on a shorter and slimmer unit. In the process they removed the "ears" that usually hold the muffler and passenger pegs. New passenger peg supports were added, and equipped with a set of Tarozzi pegs.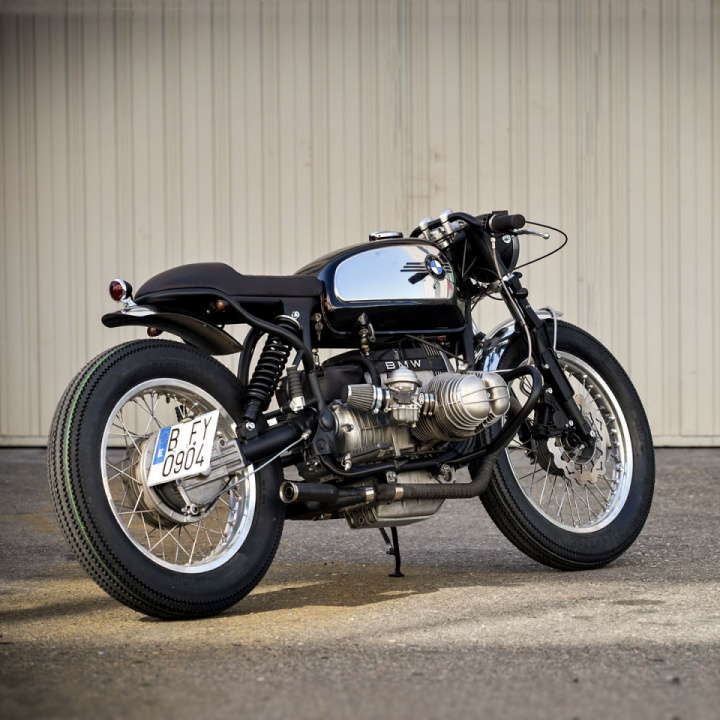 A R75/5 'toaster' tank was sourced and fitted. CRD opted not to repaint it-installing it with a little patina intact. They then created a café-style seat to complete the lines. The bike's finished off at either end with custom steel fenders, and they've been polished to match the tank's side panels.
The R80 engine was still mechanically sound, so CRD swapped its covers out for more vintage looking 'peanut' items. The airbox was removed, and the battery relocated to its space-housed in a hand-made leather box.
CRD built the R80's peculiar exhaust in-house. The design is made to leave the left side of the bike clear, to help show off the bike's single-sided swingarm.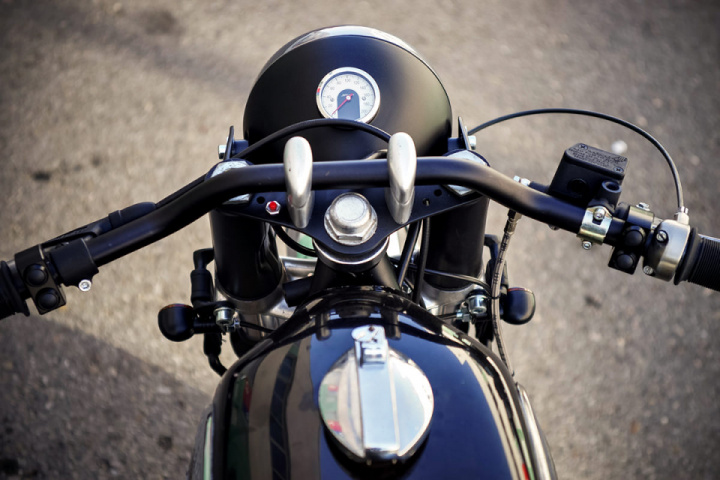 For an ultra-low front end, CRD inverted a set of Renthal bars. The grips are from Biltwell Incorporation, and the headlight, taillight and turn signals are all available from CRD's own online store.
The tires are Firestone Deluxe Champions; Pedro explains the choice saying: "This is a bike for enjoying, not for racing-and the Firestones look better than anything else."
The finishes on CRD's #59 are wonderfully subtle with everything having either been powder coated black, cleaned up and left raw, or polished.