Ever since its debut in the 1970s, Yamaha's Race Developed (or RD) lineup has had a cult following, and it's only gotten stronger thanks to the tightening emission norms. Hence, pristine bikes (RD350 or RD400) either sell particularly well on the market or become a "keeper" for their owners. Fitting into the latter is Coti Sanders, who's been riding two-stroke Yamahas since adolescence and was a fan of the RD400.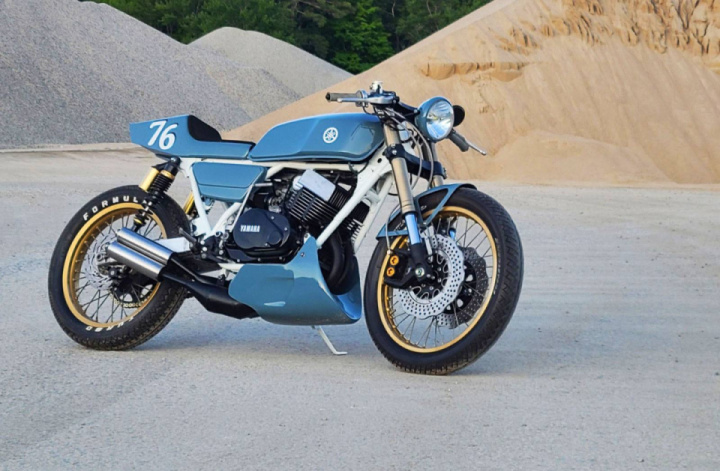 So when he got the opportunity, Sanders brought home a 1976 RD400 with the goal of making the bike as rideable and fun as ever. One thing led to another, and Coti ended up converting his RD400 into a stunning cafe racer that's not only a riot to ride but can take on modern sportbikes with ease.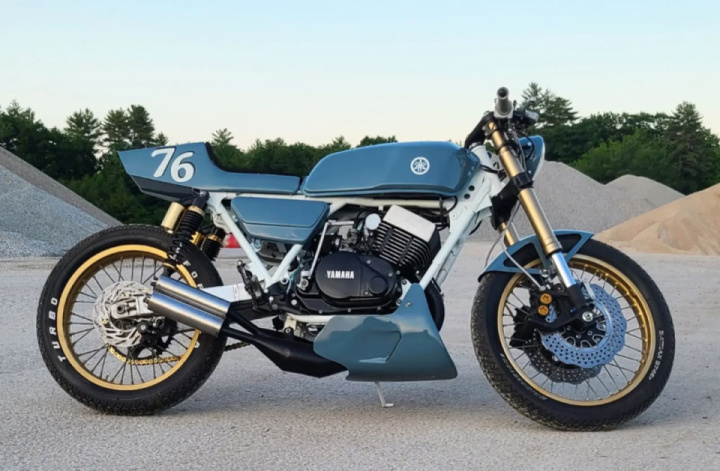 Since this was a personal project, Coti sidelined it multiple times in the past, only to start work on it two years ago. Working systematically, the overhaul began up front by swapping the slim telescopic forks with a set of golden USD units borrowed from a Suzuki GSX-R. Downlow, the front spoke wheel has come off a Suzuki GT750 and houses the mixed bag braking combo with self-machined rotors and Yamaha R1 brake calipers.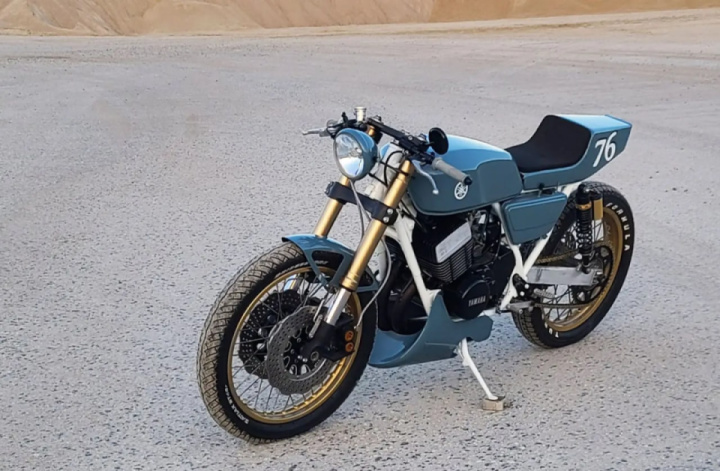 Next, Coti set his eyes on the heart of the matter. He rebuilt the engine himself equipping it with bigger forged pistons and a self-made free-flow two-into-two exhaust system. Undoubtedly, this would result in an increase over the RD400's stock 44 horsepower. In theory, this should make it faster than most 400cc sportbikes on sale right now.
Like everything else, the rear-end is a job well done too. The bikemaker built the swingarm using KTM MX bike parts and extended the wheelbase by 2.5-inches. This was paired with custom gas shocks and rear-set footpegs to amplify things a tad more.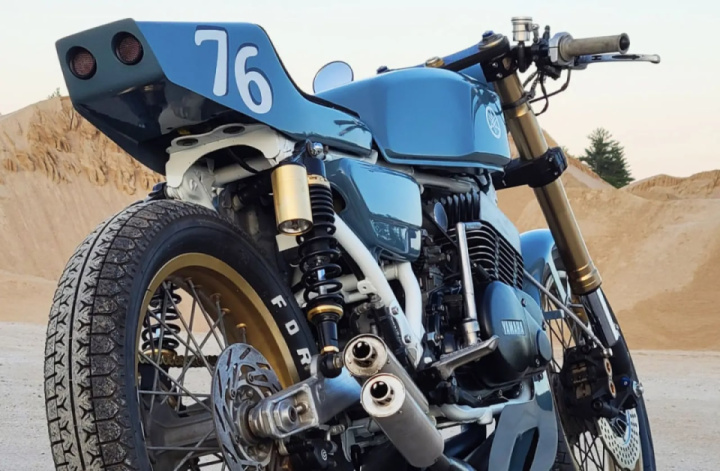 The final set of changes included throwing in clip-on handlebars and a custom seat-tail section to make the ergonomics more intriguing. In the meantime, he also wrapped all the bodywork in a deep blue-grey finish contrasted by the white chassis and golden spokes wheels.
#Moto #Bike #Custom #RD400