We look at plenty of vintage Harleys on a daily basis, because, well, we love them. There's something about a classic motorcycle like this 1948 Panhead that gives us warm and fuzzy feelings just looking at it. But the Panhead you see before you isn't just another run-of-the-mill restoration job. Not by a long shot. It's actually a full-on custom build done by Alleyway Kustoms in Jacksonville, Florida. And it's quite possibly the nicest 1948 Panhead we've ever laid eyes on.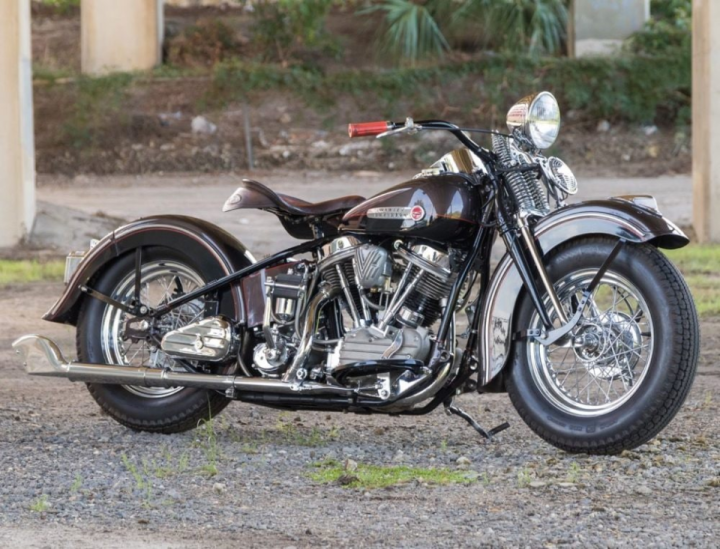 We spotted the restomodded Harley on eBay recently, where it was offered up for sale. Alleyway admits that they intended to keep the Panhead, but just have too many projects going on right now. After drooling over the pictures, we imagine it was a heart wrenching decision. Because we immediately fell in love with its seamless blend of old and new.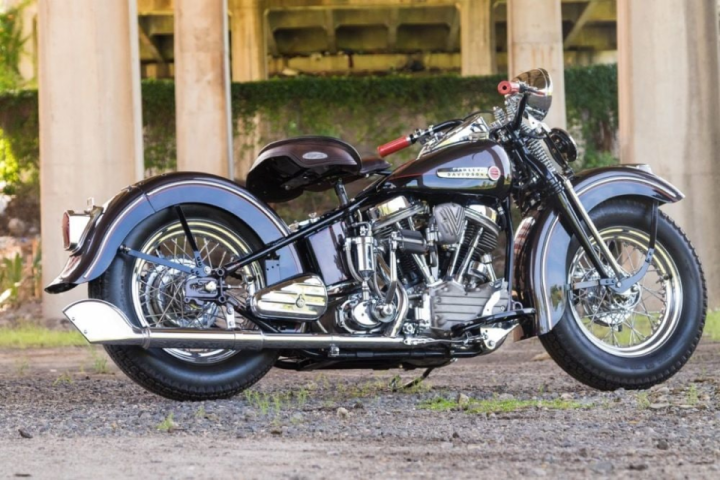 Those vintage Harley curves look fantastic in Bison Micro Flake Brown/black paint and red pinstriping. The distressed cowhide seat is a perfect match for the brown hue. And the hand turned stainless steel hardware just adds to the western feel. Much of the rest is relatively original, save for Alleyway's cast aluminum floorboard inserts. Except, of course, that glorious piece in the middle.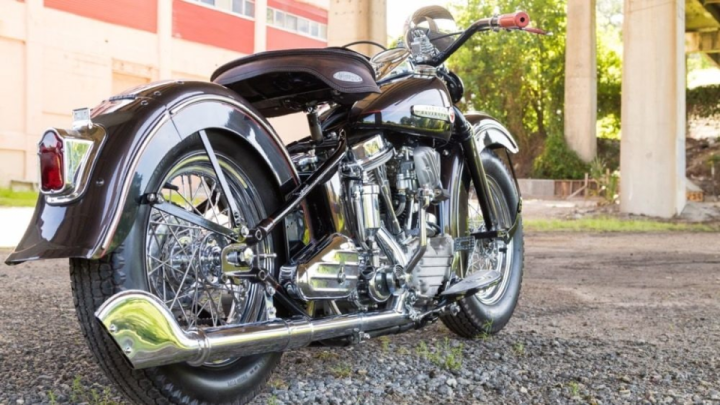 In place of the old Panhead engine lies a modern and beastly 88-inch S&S stroker. The purists might not like it, but the swap offers a lot more horsepower and greater reliability. A modern clutch, electronic ignition, and clutch foot shift setup are welcome additions as well. The blend of retro style and modern drivetrain is nothing new in the automotive world. But we rarely see old bikes like this one. And we certainly hope it's not the last.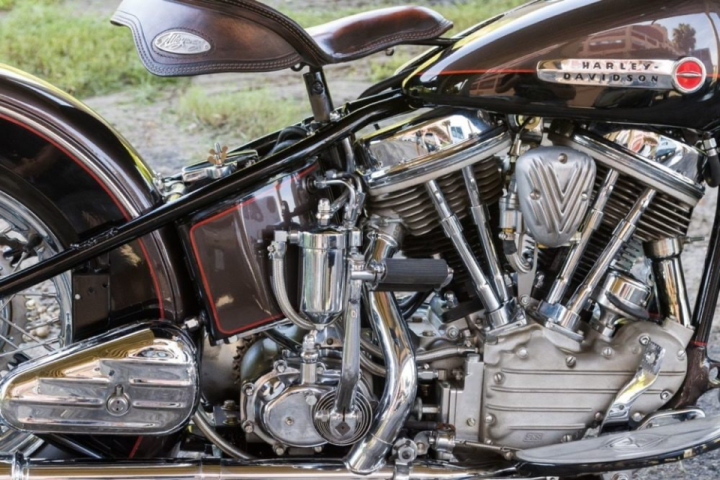 #HD #Harley #Moto #Bike #Classic #Custom