Russia may not be on anyone's list of favorite countries right now, but there's no denying that the Russian people excel at plenty of things, and customizing Harley-Davidsons is at the top of this list. Yes, you read that right, Russian-built custom Harleys are quite jaw-dropping, especially those from Box39, and the shop's newest custom Fat Boy sets the record straight once again.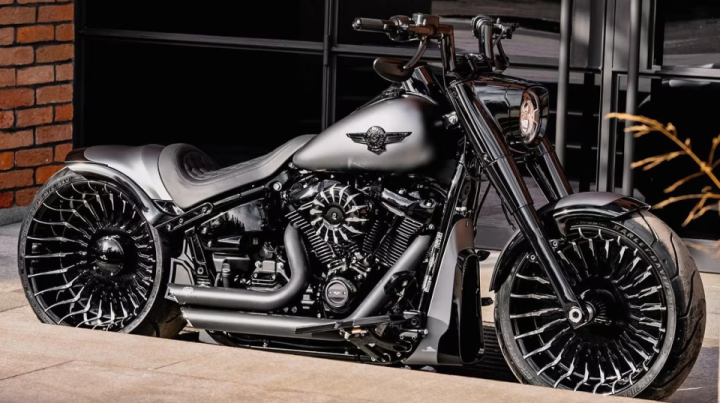 One look at the custom Fat Boy, and you'd know there are a gazillion updates here. Gone is the serene, all-chrome aesthetic as the Fat Box (its custom name) has a blacked-out, sinister attire. Everything - even the chassis, headlight, and suspension - is finished in gloss black while the silver bodywork adds a svelte contrast to the package. Simultaneously, both fenders are custom units, and so is the brawny belly pan. The rear fender, in particular, amps up the build, thanks to its flowing design and embedded LEDs. It also plays the perfect ally to the up-sized wheel, rear air suspension, and single-sided swingarm – all resulting in a gorgeous tail end. Speaking of wheels, these are easily the sexiest alloys we've seen, which doesn't come as a surprise because custom wheels are Box39's specialty.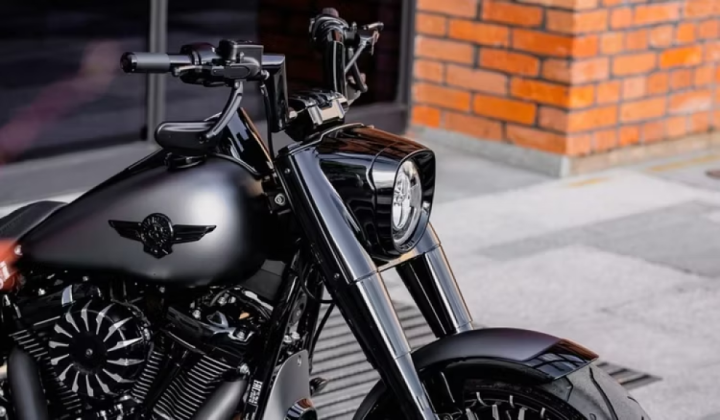 Diving deeper, the Fat Boy promises to ride differently, too. This is courtesy of the revised ergonomics which comprise a custom handlebar (higher than before), a lower diamond-stitched saddle, and aftermarket foot controls that look mesmerizing. More importantly, the 1,868cc, twin-cylinder engine rocks a full-system exhaust, performance filter, and an ECU flash for rampant performance at every twist of the wrist. For reference, the stock Fat Boy thumps out 94 horsepower and 114 pound-feet. Finally, more intrinsic parts comprise custom hand controls, switches, and upside-down rearview mirrors. Meanwhile, the tank, though stock, houses a blacked-out instrument cluster flanked by a bespoke gloss black tank panel.