The Yamaha VMAX has been around for 35 years and was once named the "Bike of the Year". The 12-year-old monster bike from Yamaha's Sports Heritage line is returning for the 2020 model year with essentially the same specs as the previous version, but now wrapped in a menacing Matte Raven Black finish. Nevertheless, riding a VMAX on the road is as exhilarating as ever.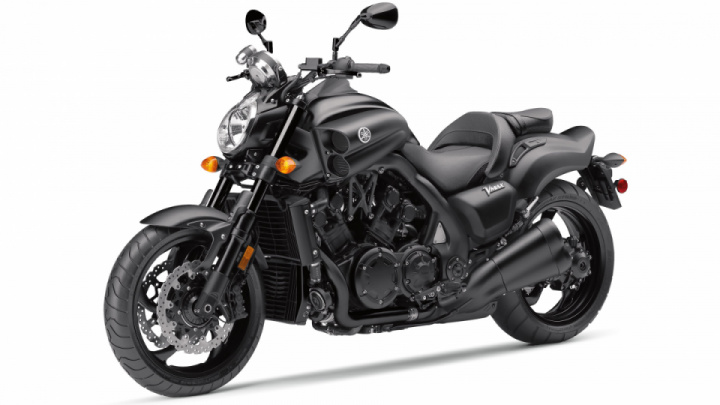 New Menacing Dark Finish
After reabsorbing the Star Motorcycles sub-brand – in which the VMAX used to belong – Yamaha created the so-called Sports Heritage line. This meant that the VMAX is really getting old, as the Sports Heritage line pays tribute to Yamahas of the 1970s and '80s, while making sure that their components and performance keep up with the modern times.
The second generation of the VMAX was launched in 2008, featuring a larger, more powerful 1,679-cc liquid-cooled 16-valve V4 engine. At that time, a customer could buy a 2008 VMAX at $17,999. Fast forward 12 years and a customer can still buy a 2020 VMAX at the same price!
Yamaha is doing this without compromising the quality and the monstrous looks of the VMAX. Honestly, the blacked-out appearance of the 2020 VMAX makes it look meaner than ever.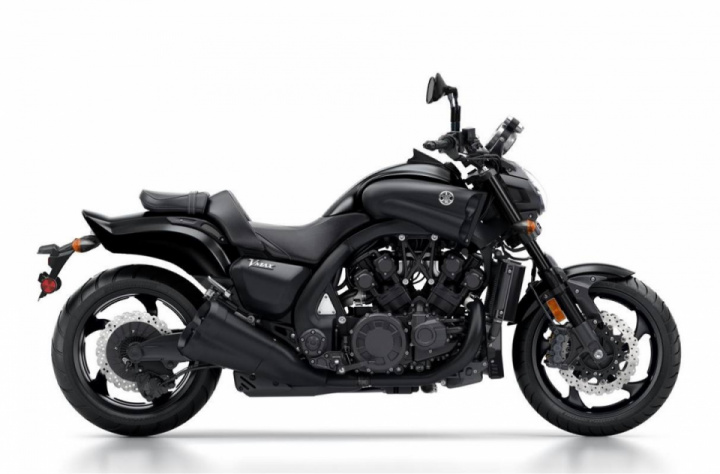 Unrelenting Power
It's easier to describe a Yamaha VMAX after riding one. With an estimated 170 hp of output and around 100 lb.-ft. of torque sent from the V4 engine to the rear wheel through a 5-speed, multi-plate slipper clutch transmission, the VMAX offers unrelenting power. But what is more amazing about this bike is that its quick acceleration comes very smooth, and you can feel its power surging seamlessly on the streets.
The 2020 Yamaha VMAX still offers a tank that can accommodate up to four gallons of fuel. With a fuel economy rating estimated at around 27 mpg, you can theoretically ride a VMAX for more than 100 miles before stopping over for a gasoline refill. You can view how much fuel is left on the tank through an organic electroluminescent multi-function display (OLED) that also features a clock, trip meter, transmission gear position as well as a stopwatch.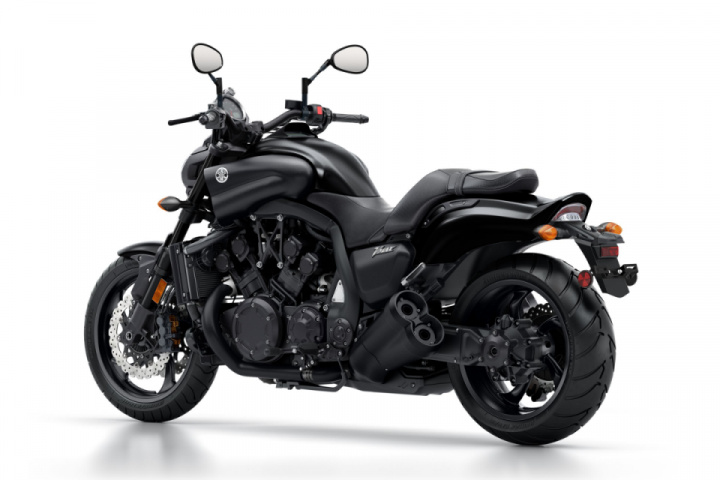 Sweet Proposition
While the VMAX is basically a 12-year cruiser bike, it remains an attractive choice if you want to put some power to the road. Its classic, distinctive looks are one of its appealing elements.
Likewise appealing is its $17,999 price that has remained the same for more than a decade – as further sweetened this year by promotional 2.99% APR for 36 months for approved purchases. Tempting and sweet, isn't it?
Source: Yamaha
Join the community of motorcycles and people
Moto Riders Universe app is the best way to stay informed about what's going on in the moto community — whether it's finding a good news, planning a local event, or sharing safety tips. There are so many ways our moto-buddies can help you, just use this easy way to connect with them.